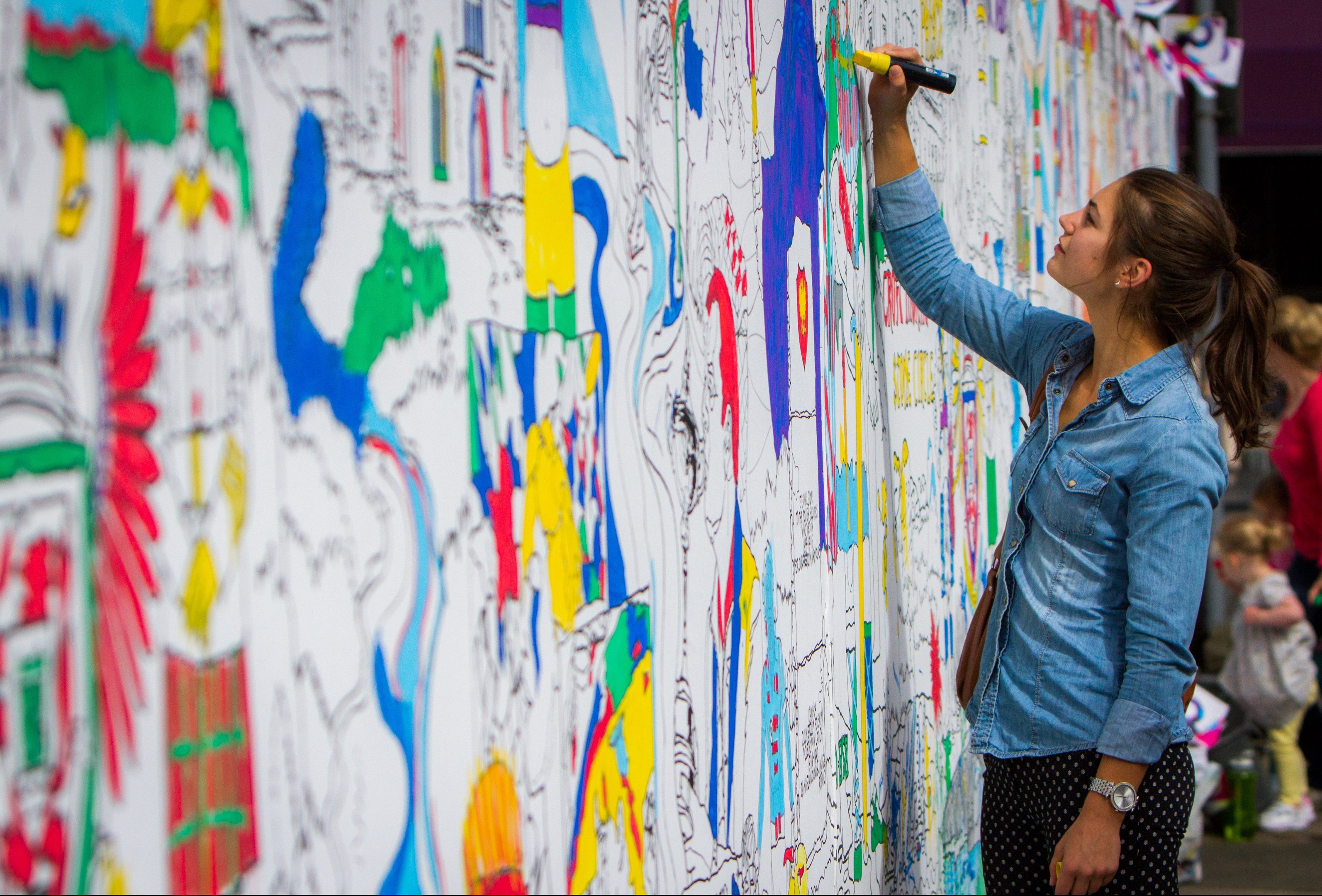 Perth has failed to make the shortlist for the UK City of Culture crown.
The Fair City's ambitious bid to secure the prestigious and lucrative 2021 title were dashed on Friday night, as Arts Minister John Glen revealed the five contest finalists.
Paisley has made the cut, alongside Coventry, Pailsey, Stoke-on-Trent, Sunderland and Swansea.
The winner, which stands to make about £60 million through a year-long programme of arts, events and exhibitions, will be announced in December.
Announcing the final five, Mr Glen congratulated all 11 towns and cities which entered.
Sadly Perth didn't make the shortlist but huge congrats to @Paisley2021 #UKCityofCulture2021

— Perth 2021 (@Perth2021) July 14, 2017
"The strength of competition showed us how valuable our cultural assets are to our towns, boosting tourism and jobs in local communities," he said. "I have seen first hand how Hull has embraced its status as City of Culture 2017, and how beneficial it has been for the area."
The announcement came after a meeting of the independent advisory panel chaired by former Grange Hill and Brookside scriptwriter Phil Redmond.
The £400K bid spearheaded by Perth and Kinross Council was launched with a colourful street party in August.
HUGE THANKS to absolutely everyone for the support. We're disappointed but, so many great things happening & more in the pipeline!

— Perth 2021 (@Perth2021) July 14, 2017
Local authority leader Ian Campbell remained upbeat, stressing that entering the contest had been good for the city. "Perth is a small city with huge ambitions, and the experience of developing our bid has absolutely cemented our conviction that we can achieve these," he said.
"This is in no small part thanks to everyone who was involved in the mammoth task of putting together our stage one bid. This was a process that started a year ago when we first approached communities and asked them what they wanted to celebrate, share and change about Perth."
A strong bid from a great city @Perth2021 – commiserations but well done. https://t.co/QRPepjy3GC

— Nicola Sturgeon (@NicolaSturgeon) July 14, 2017
He added: "Obviously it's disappointing that we haven't been shortlisted. We always knew that our offer was different to those of the traditional UK City of Culture entries, and this is reflected in the shortlist, but our bid was pioneering.
"The issues we face may not be those of a large, post-industrial city, but what we have highlighted is that the challenges of the UK's small cities, towns and rural areas are no less significant."
Perth's bid highlighted a "quiet crisis" of low wages, social isolation and connectivity issues, with people living in rural areas cut off from city life.
Mr Campbell added: "I'm glad a Scottish contender is still in the running. Congratulations to Paisley, which has the full support of the Perth 2021 team.
"They are running a fantastic campaign and have done a great job of raising the profile of the area."
Council chief executive Bernadette Malone added: "The process of bidding for UK City of Culture has taught us a lot.
"We entered this competition clear about the benefits it would bring for the regeneration and growth of Perth.
"While we are saddened to be leaving the competition at this stage, the connections we have made, and the experience this has given us has helped us to put together strong bids for other events and funding, including the Tay Cities Deal and the Great Places Scheme.
"This means that the bidding process itself has secured a great return on the investment put in to entering the competition."
She said there was also "immeasurable value" in the publicity gained through the bidding process.
We're backing @Paisley2021 for #UKCityofCulture2021 pic.twitter.com/uMnb3PKRww

— Perth 2021 (@Perth2021) July 14, 2017
Mr Redmond paid tribute to Perth and the other 10 nominees for their "quality, commitment and enthusiasm".
He said: "The appetite for using culture to bring about regeneration and to strengthen communities is clearly stronger than ever. Overall the panel thought that the five cities' bids showed the potential to deliver a UK City of Culture 2021 programme."
Perth will soon receive feedback on its bid. Minsters and officials will also enter into talks with each of the unsuccessful cities about how best to realise their ambitions for widespread recognition for their culture offer.
The shortlisted areas have to submit their final bids by the end of September.
---
What Perth could have won
A study of Hull's 2017 City of Culture celebrates highlighted what Perth stood to win from securing the 2021 title.
The Humberside town, which beat finalist Dundee to become host city, launched its year-long programme of events and exhibitions in January.
The Hull University survey showed that events in the first few months had received 1.4 million visits, while nine out of 10 residents had attended at least one cultural events.
Hull 2017 director Martin Green said: "We're already halfway through the year and we're already seeing the huge benefits Hull is enjoying as UK City of Culture, not only in raising the profile of the city on a national and international scale, but also increasing pride and participation among the people who live and work here."
Perth and North Perthshire MP Pete Wishart said missing out on the short leet was "very disappointing news" for the Perth 2021 team. "However, I want to congratulate them in what was a truly imaginative and creative bid which captured the spirit of the City of Culture," he said.
"Fiona Robertson (bid leader) and the team worked tirelessly on this bid and I want to thank them for all their efforts."
Mr Wishart added: "I hope we can use this experience to continue to invest in our cultural assets and progress the vision of uniting our city and its hinterland. Perth is going through a cultural transformation just now and just bidding for the prize has helped catalyse that."
Murdo Fraser MSP added: "The city put together a fantastic bid that highlighted how special Perth and the wider Perth and Kinross area is.
"Nonetheless, the hard work behind the scenes should be seen as positive for Perth and progress made on promoting the city should not be lost. I would hope that good ideas announced as part of the bid continue to develop, especially plans surrounding City Hall and the Stone of Destiny."
---
Analysis: Perth's bid
Perth's bid for the 2021 title was bold, imaginative, smart and eye-catching.
But truth be told, the odds were stacked against the Fair City from the start.
Disappointingly, the City of Culture panel appears – as predicted – to have its heart set on giving the prize to another post-industrial settlement, following in the footsteps of Londonderry and Hull.
The Perth2021 application should have stood out because it focused on helping rural communities, rather than just exploring ways of regenerating the city centre.
Nonetheless, just taking part in the competition has delivered a real shot in the arm for the area.
The bid forced council leaders to look at not just what makes the region an attractive destination, but what improvements were needed.
They found social alienation amongst remote communities and a dependency on tourism, hospitality and agriculture which meant unusually low wages, nine percent below the Scottish average.
The difficulties hanging on to young creative talent – who more often than not drift to the central belt or further afield –  were also unearthed by the Perth 2021 team.
And with renewed confidence, the city is now addressing each of these issues, while pushing ahead with potentially transformative goals like bringing home the Stone of Destiny and establishing Perth as the City of Light.
And remember, Hull was only successful with its bid the second time around.