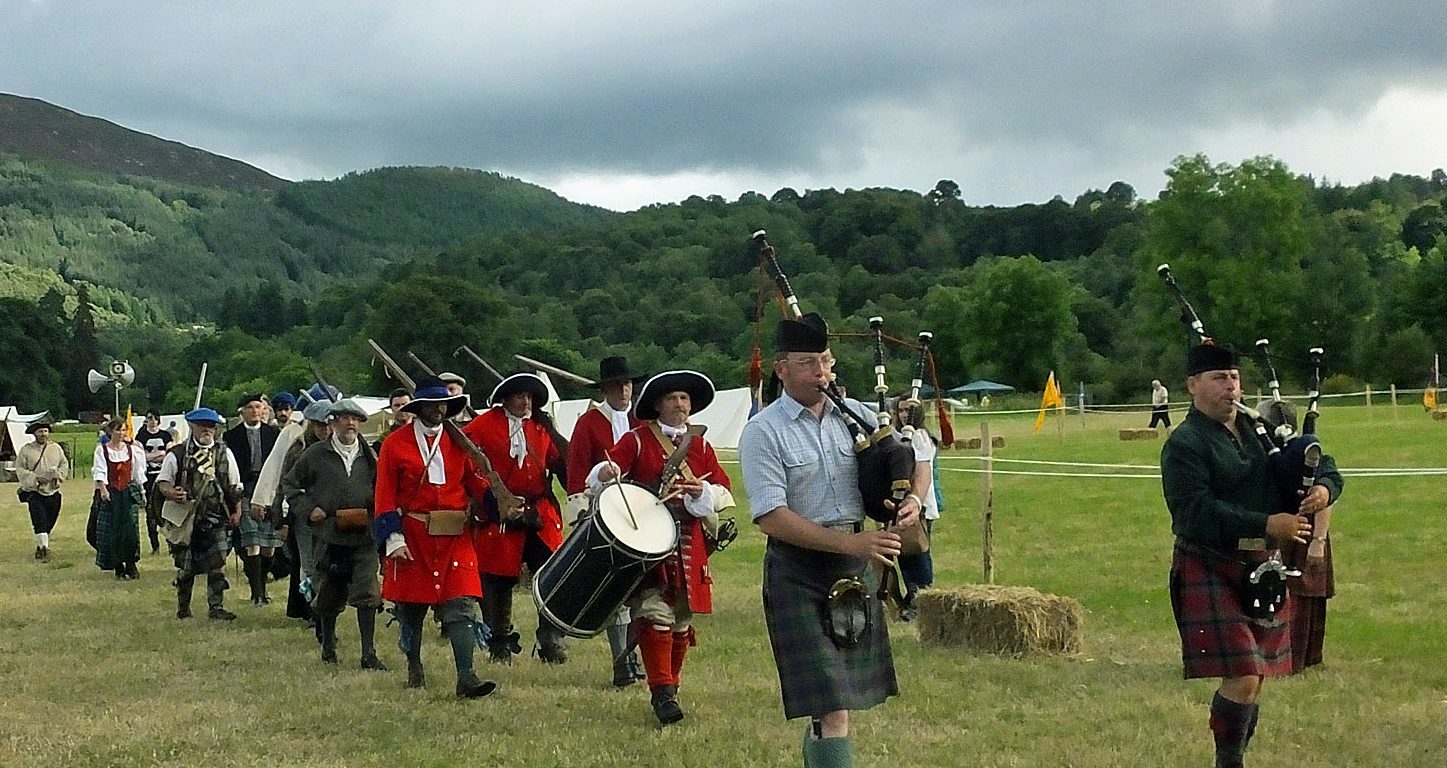 Two sets of bagpipes — one of which was played at the battle of Culloden — will be displayed at an historic event in Highland Perthshire.
The bagpipes used at Culloden in 1746 belonged to a piper from Loch Awe who fought with the Argyll Militia on the Hanoverian side at the famous battle.
The second set was made in 1749 — three years after the last Jacobite Rising — for a soldier from the Pitlochry area named Hamish Wallace.
Both sets of bagpipes will form part of a display at the Soldiers of Killiecrankie event, taking place on Sunday, July 30. Jeannie Campbell, the retired curator of the Museum of Piping at the College of Piping in Glasgow, will host the event and will be supported by local piper, Stuart Letford.
On Monday, James Rattray, chairman of the Soldiers of Killiecrankie committee, said: "We are very lucky to have such a knowledgeable person on the Highland bagpipes as Jeannie Campbell coming to our event. The fact that she will be bringing these very special pipes along makes her presentations even more fascinating."
He continued: "We are keen to keep growing the Soldiers of Killiecrankie event so it tells as complete a story as possible of this traumatic period in our history. I am sure Jeannie Campbell's talk will attract a good following.
"Bagpipes which date to the 1750s period are very few and far between and were made by only a small number of wood turners based in Edinburgh. The 1749 bagpipes were taken to Austria by Hamish Wallace, who worked for the Duke of Atholl, when Hamish was seconded by the Duke, to fight for the Hapsburgs in Austria.
"Hamish married a local woman and stayed in Austria before his family moved to Germany."
The Battle of Killiecrankie took place in 1689 between Highland Scottish clans supporting King James VII of Scotland and the protestant King William of Orange. It was won by the Jacobites.
The Soldiers of Killiecrankie event begins on Friday, July 29, with a street skirmish along Pitlochry's High Street. It will then continue over the weekend of July 29 and 30, running from 11am to 5pm each day at the Killiecrankie battlefield.
Admission costs £6 per adult, £5 for concessions, £3 for children under 16 years of age and £16 for a family of four. Car parking is free.
Tickets can be purchased online by visiting www.soldiersofkilliecrankie.co.uk.