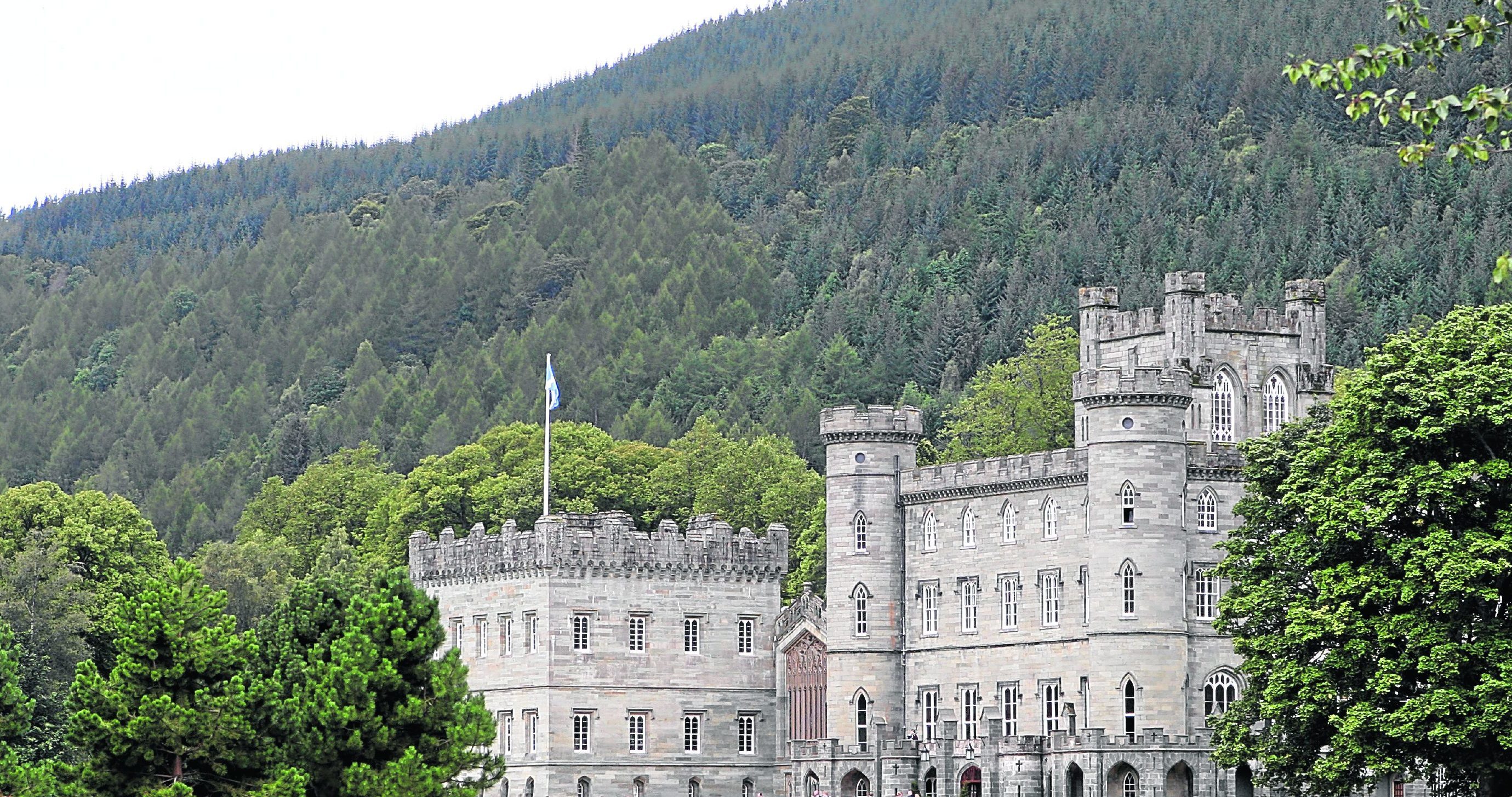 Planning permission has been granted to build a "world-class" hotel at a historic Highland Perthshire castle.
The ambitious plan to turn Taymouth Castle near Kenmore into a five-star luxury resort has been resurrected and Perth and Kinross Council has approved it proposal under delegated powers.
The A-listed building, which was used as a honeymoon base for Queen Victoria and Prince Albert, has already undergone extensive £23 million refurbishment under its previous owners.
The new owners' details have not been revealed but architects McKenzie Strickland Associates, acting as agents, state the latest submitted plans are "critical" in terms of the "new investor's" business plan to ensure the castle renovation and operation is "financially viable."
They claim this will lead to the "ultimate vision" for the estate which is to turn it into a world-class resort.
A supporting statement submitted by the architects says: "The proposals, which will replace the consented 14 hotel suites with a total of 23 smaller bedroom suites is critical in terms of the new investor's business plan to ensure the castle renovation and operation is financially viable.
"It will help deliver the phased restoration and revitalisation of the castle and the ultimate vision for Taymouth Castle estate as a whole."
The statement continues: "The net impact of the proposals at this level is to increase the number of people who can enjoy the historic castle as guests whilst retaining the quality of the accommodation and doing much to reveal the significance of the principal spaces with the minimum loss of historic fabric.
"The revisions are necessary to accommodate the applicant's requirements for an increased number of smaller hotel suites to suit current market conditions and help attract new investment that is essential to continue the ongoing restoration."
The majority of the scenic castle has been modernised but the latest plan will see new floorplan layouts in the second and third floors of the main tower along with re-configuration of the west wing to build the 23 smaller bedrooms.
The latest announcement should breathe new life into hopes that the building can finally be developed into a five-star luxury hotel, complete with spa. Work had previously stalled under previous developers Barrasford and Bird, after they initially claimed they would spend £3 million on the site.
Taymouth Castle and its contents were sold in 1922 and it became a hotel with a James Braid designed 18-hole golf course. The site operated as a Polish hospital during the Second World War and it was later leased to a civil defence school.
In recent years it has had a chequered past with schemes to open it as a hotel and fractional ownership floated.