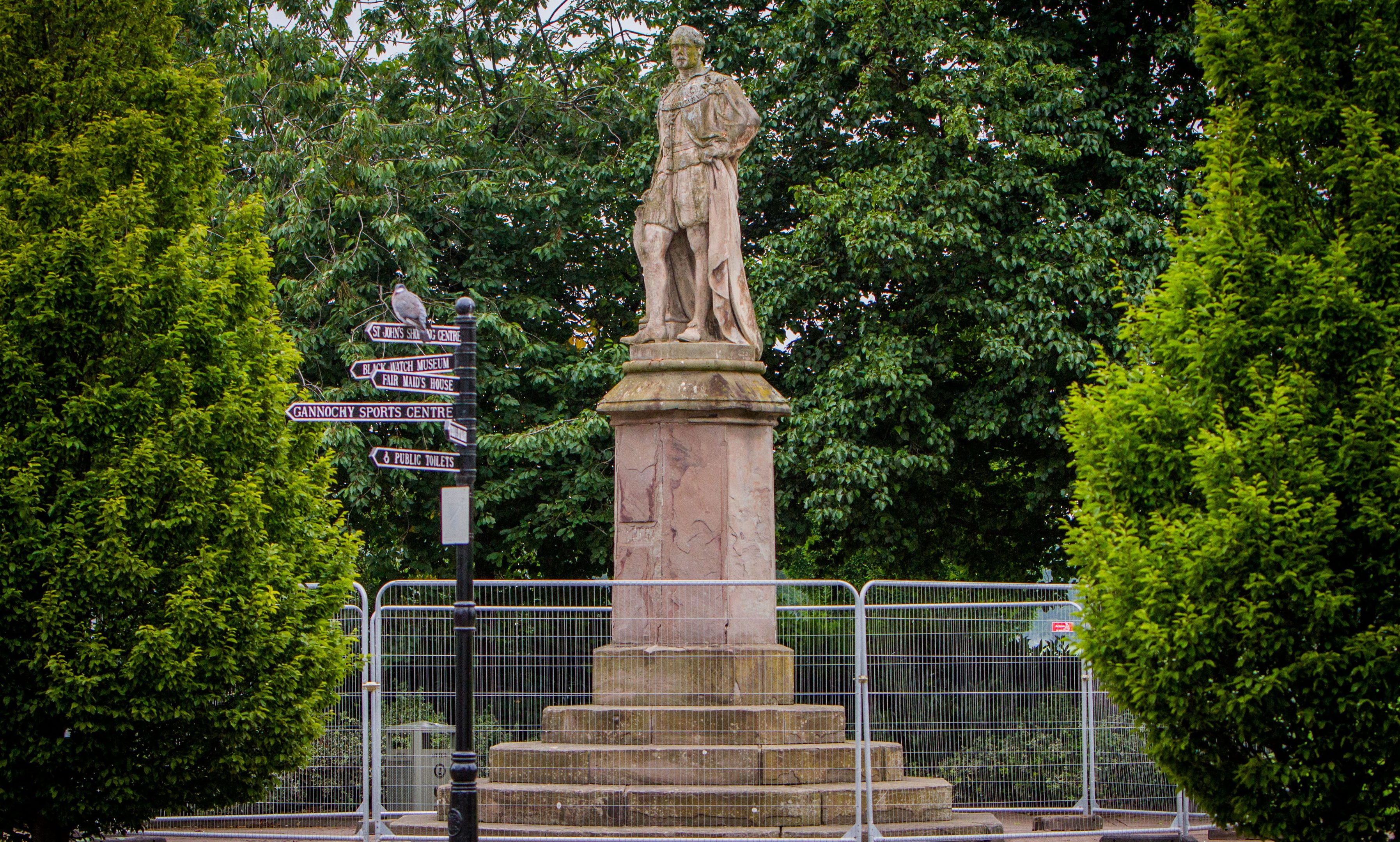 Crumbling historic monuments in Perth are getting a much-needed make-over.
Landmark statues of Prince Albert and Sir Walter Scott have been fenced off before substantial restoration work.
The job, which will be carried out by Perth and Kinross Council, will see Water Scott's faithful deerhound returned to his side, after an absence of nearly a year.
Albert will get a new stonework nameplate after the last one eroded.
Earlier this year, a fed-up history buff took action into his own hands and replaced the missing sign with a DIY number plate-style wooden plaque.
The new-look statues will be unveiled in the autumn, after about eight weeks of work.
A local authority spokeswoman said: "The council has fenced off both the Sir Walter Scott statue on the South Inch, and the statue of Prince Albert on the North Inch ahead of carrying out conservation and repair works, which are scheduled to begin on Monday and anticipated for completion at the beginning of September."
She said: "Both statues will be treated to prevent further algae and mould growth and undergo grouting work.
"The dog sculpture that forms part of the Sir Walter Scott statue will be reinstalled, and the steps to the statue of Prince Albert will be realigned and an inscribed name stone installed."
The North Inch statue was unveiled by Queen Victoria in 1864, three years after her husband's death.
It depicts Albert wearing the robes of the Order of the Thistle and holding the plans of the Crystal Palace in London, regarded as one of his greatest achievements.
The Queen and Prince Albert had an unannounced overnight stop at the nearby Royal George Hotel in 1848, en route from Balmoral to London.
Sir Walter's statue is a C-listed monument, described by Historic Environment Scotland as "an important part of the streetscape of Perth".
Lying across from the entrance to King Street on the periphery of the South Inch, the statue has been a landmark for many years but has not always been on this site.
It was created by the Cochrane brothers in 1845 and bought at a sale of works by the then Perth Town Council.
The statue was first sited on the High Street, before it was moved to its current location.
Among the books Sir Walter was famed for was the Fair Maid of Perth and the city has several buildings associated with the tale.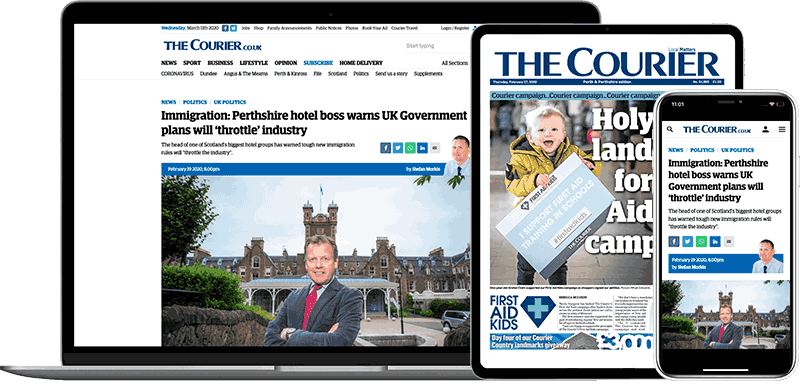 Help support quality local journalism … become a digital subscriber to The Courier
For as little as £5.99 a month you can access all of our content, including Premium articles.
Subscribe