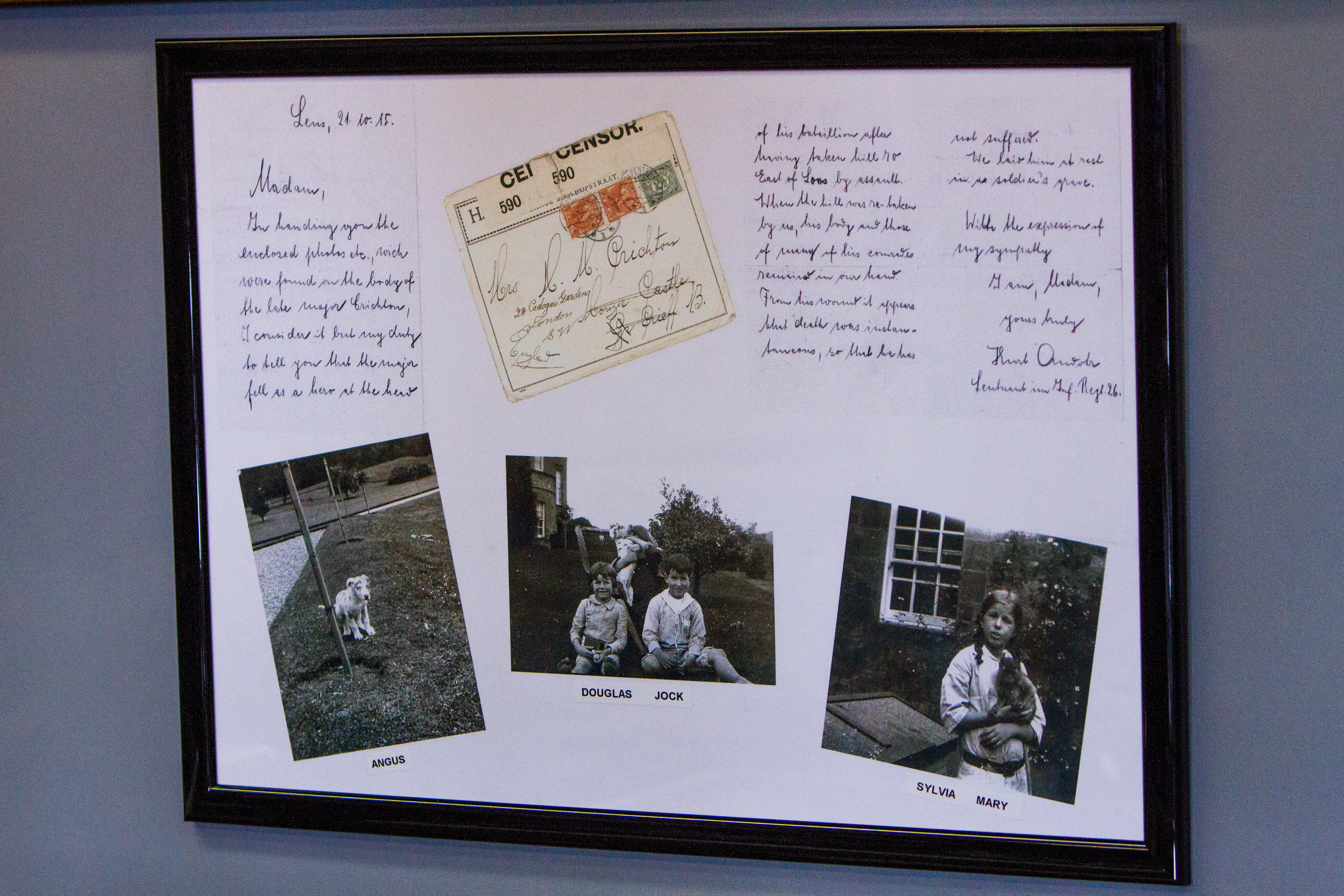 No-one had ever seen the like of trench warfare before and the losses were unprecedented as thousands of young Scots fought and fell on the fields of France.
Amidst the devastation of the very first day of the Battle of Loos, a young Prussian officer bent down to check the pockets of a gallant British officer.
The man, Major Charles Maitland Makgill Crichton, had been cut down while leading a daring rescue bid in the face of enemy machine gun fire.
Finding cherished holiday photographs of the man's family and basic details of his life, the officer displayed incredible humanity amidst the horror.
He wrote a letter, which he sent to Scotland, and it arrived in Crieff some weeks later, bringing to an end weeks of uncertainty for his family.
The Major's gallantry and the letter that informed his wife and children of his sad demise are just one the stories told as part of the Crieff Remembers festival.
It begins in earnest on Sunday with a major parade through the streets of the town, followed by a drumhead service and community day on the Market Park.
An exhibition at the Strathearn Artspace runs until August 12 and features stories, artefacts, letters and photographs relating to the men of Crieff who fought during the First World War.
"My great-grandfather briefly joined the army as a young man before emigrating to California for a time," said David Crichton, 44, who works at Monzie Joinery..
"He rejoined in 1914 and was elevated to the rank of Major before serving with both the Cameron Highlanders and the Gordon Highlanders.
"He was sent to the Western front in the summer of 2015 and was engaged at the Battle of Loos where he was joined to a group of Highland regiments.
"They had been told to push through Loos and on to the outskirts of the city of Lens.
"They had reached the outskirts when their advance was halted by a deadly array of sub-machine gun posts.
"The commanding officer decided to retreat to a defensible position but a large group of Highland men found themselves stranded in harm's way at the foot of a hill."
David's great-grandfather decided to attempt a rescue, joined by Major James Barron.
Together they led a force to the aid of the stranded soldiers only to find themselves in a killing ground.
"My great-grandfather died quite quickly and Major Barron died a couple of weeks later in a German field hospital," David said.
"His fate was uncertain for some weeks as he was first reported missing and then likely killed in action.
"My great-grandmother Sybil, then pregnant with a sixth child, tried without success to find out what had happened.
"It was the first real trench warfare battle and people were not used to the sheer number of casualties and the uncertainty.
"Then out of the blue, around a month later, she received a letter from a German officer.
"He had found my great-grandfather's body and the enclosed photographs of his children – taken on holiday the previous summer – and had sent them back."
The family has made efforts over the years to find out who that officer was and discovered he was killed in action a couple of years later.
"My father did try to find out more about him but he was Prussian – east German – and so he sadly didn't get very far."
Documents relating to David's great-grandfather will be on show during the Crieff Remembers exhibition.
This weekend's Crieff Remembers commemorations take place in partnership with Poppy Scotland and Legion Scotland.
With their help, it has been developed into a national-level event that will be attended by large numbers of veterans and serving soldiers.
Visit www.crieffremembers.org for more information.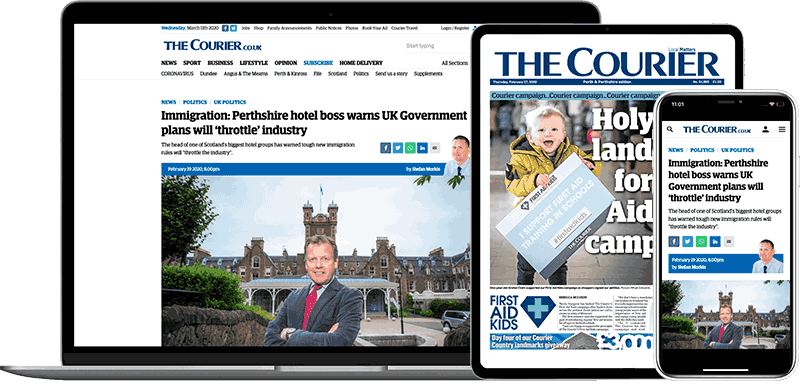 Help support quality local journalism … become a digital subscriber to The Courier
For as little as £5.99 a month you can access all of our content, including Premium articles.
Subscribe