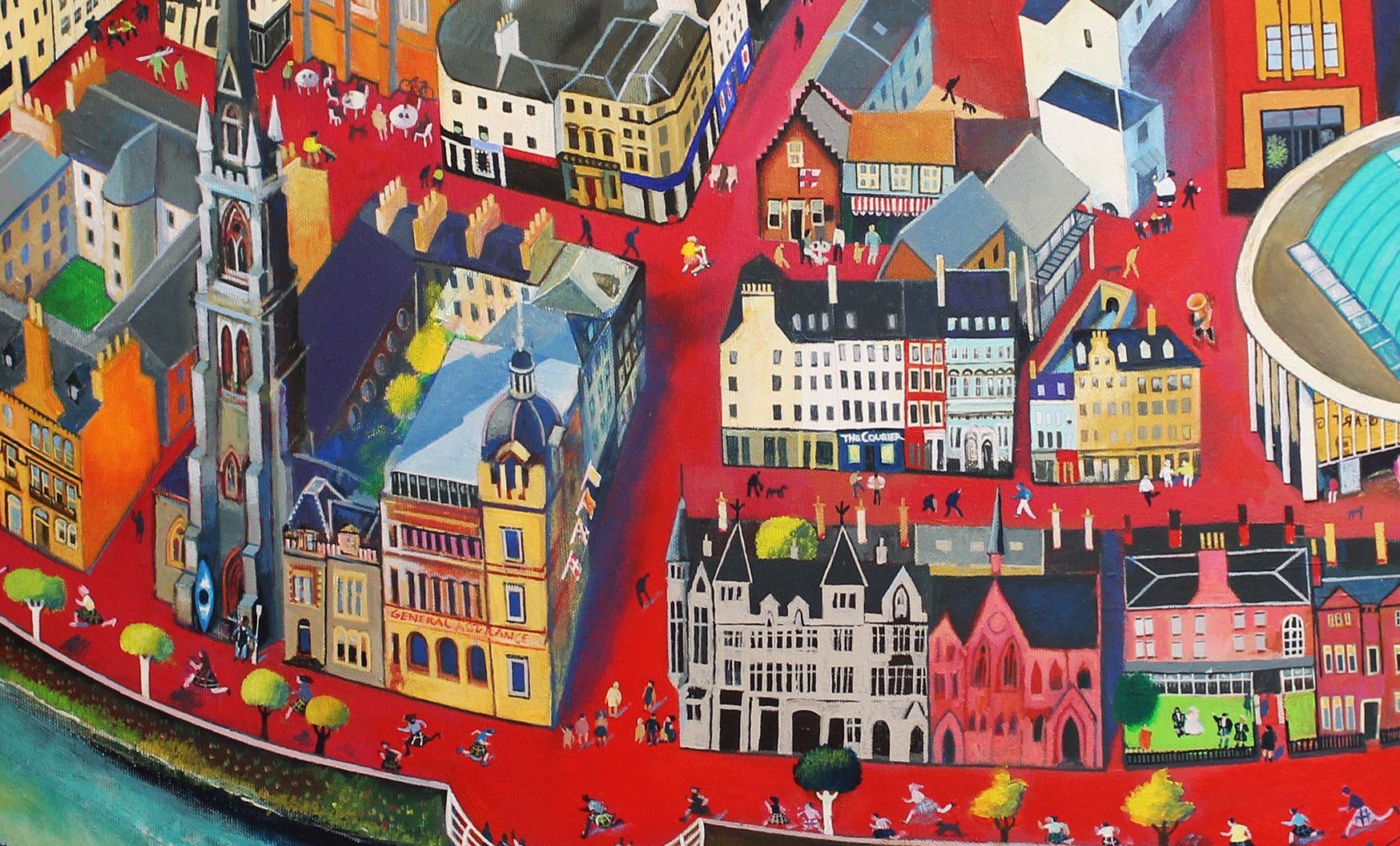 Business owners, charity bosses and well-known local characters say they are "humbled" to be immortalised in a striking new painting of Perth.
The remarkable artwork by Rob Hain gives a colourful and quirky bird's eye view of the Fair City.
Hidden amongst the familiar city landmarks, such as the concert hall and St John's Kirk, is a wealth of detail which will tickle anyone with a knowledge of the area.
In an attempt to capture the Perth's unique character, Mr Hain has included the city's annual kilt run in full swing, with competitors running past dragon boats on the River Tay.
Elsewhere, retired architect Barbel Roerig, better known as Scooter Gran, zips through the city centre, while a hot air balloon takes off in the distance.
Prints went on sale last week in aid of the Royal Scottish Geographical Society (RSGS), whose chief executive Mike Robertson commissioned the piece.
Local minister Scott Burton – a keen kayaker – is depicted standing outside the iconic St Matthew's Church on Tay Street, with paddle in hand. Mr Burton, who said he plans to hang a print in the church vestry, said his inclusion was "humble, encouraging and heart-warming".
He said it was the icing on the cake after a difficult £850,000 refurbishment at the church.
"With a small team of wonderful, hardworking volunteers we got there," he said. "So Rob including my image in this way is, I hope, a tribute to all who gave so much to take things forward."
Slap bang in the centre of the painting — behind the Courier office on George Street and with both of which Mr Hain has taken some artistic licence having them face the wrong way to fit them in the picture — is the Old Ship Inn, said to be the oldest licensed premises in Perth. The smugglers' vessel which inspired the pub can be seen making its way along the Tay.
Licensee Tina McLaren said: "I think this picture is just amazing.
"We're on Skinnergate, which is off the High Street and tends to be forgotten. To be at the centre of this painting is a real honour for us."
Scotland's Charity Air Ambulance also features. Its familiar yellow and green helicopter can be seen in the top right corner, sitting on top of the notorious Kinnoull Street car park.
Chief Executive David Craig said the charity was "thrilled" to be included.
"SCAA is very proud to be based at Perth Airport and a regular sight in the skies around this wonderful city," he said. "It's very flattering to be considered one of the iconic images of the cityscape and Rob Hain has done a great job in capturing our helicopter air ambulance and its crew – albeit with a degree of artistic licence."
Mr Hain spent three days photographing the city before returning to his studio in Selkirk to begin work.
"The soul of Perth is to be found in its people," he said. "Whether it's the Kilt Run or the Tay Descent or some equally exhausting event, the people of Perth seem up for it."
The original painting is available to buy for £7,500, with prints and postcards also available.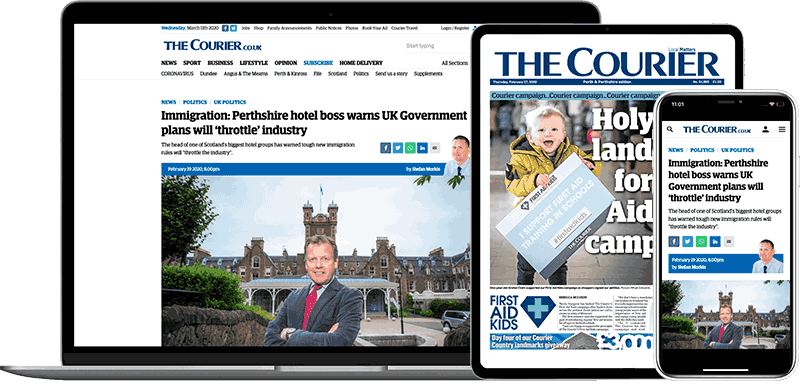 Help support quality local journalism … become a digital subscriber to The Courier
For as little as £5.99 a month you can access all of our content, including Premium articles.
Subscribe