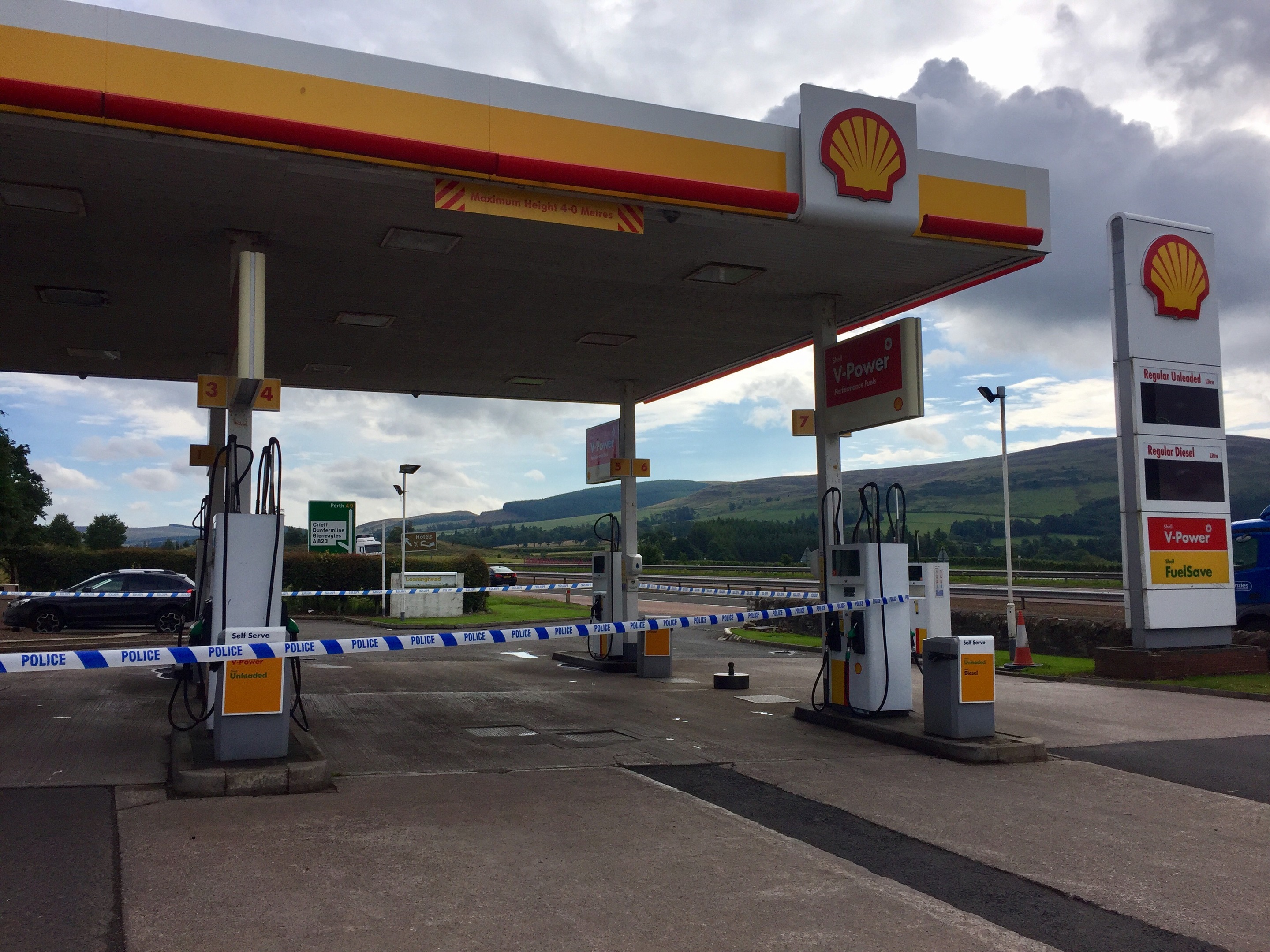 Business owners are beefing up security after a petrol station near Gleneagles Hotel was raided on Tuesday night.
A thief targeted the Loaninghead fuel station, which sits on the A9, just weeks after an armed robbery at the world-famous hotel.
The incident happened at around 11.30pm on Tuesday night, after the fuel station had closed for the day. The man smashed his way into the Shell site in just 15 minutes, making off on foot with thousands of pounds of cigarettes, £250 in cash and keys to the ATM.
A source told The Courier the financial hit to the business would be far higher, estimating the site had lost around £7,000 in fuel sales as a result of being closed for most of Wednesday morning.
Drivers hoping to fill up were turned away from the station until long after the police cordon was removed at around 10.40am.
Zed Hussain, who owns the village shop in nearby Blackford, said he had already begun to look at ways to protect his business.
He said: "For me it is quite worrying because the Gleneagles Hotel was done about a month ago and now it's the garage, and that's not for the first time.
"It's not a nice thing to happen. I've already spoken to someone about getting CCTV on the outside (of the shop) to be on the safe side, but I've told my staff that in someone comes in they are to give them what they want – their safety is more important than goods.
"I don't know if there was any staff on site at the time. I hope nobody was hurt, that's the most important thing."
Another man said the village's location gave would-be criminals an easy getaway on the A9 in either direction, which had been a security concern when he set up his premises.
A police spokeswoman said: "Police Scotland is making enquiries after a petrol station in Loaninghead, Blackford was broken into at around 11.30pm on Tuesday.
"Thieves made off with a quantity of cigarettes."
Anyone with information on the incident should phone the police on 101.