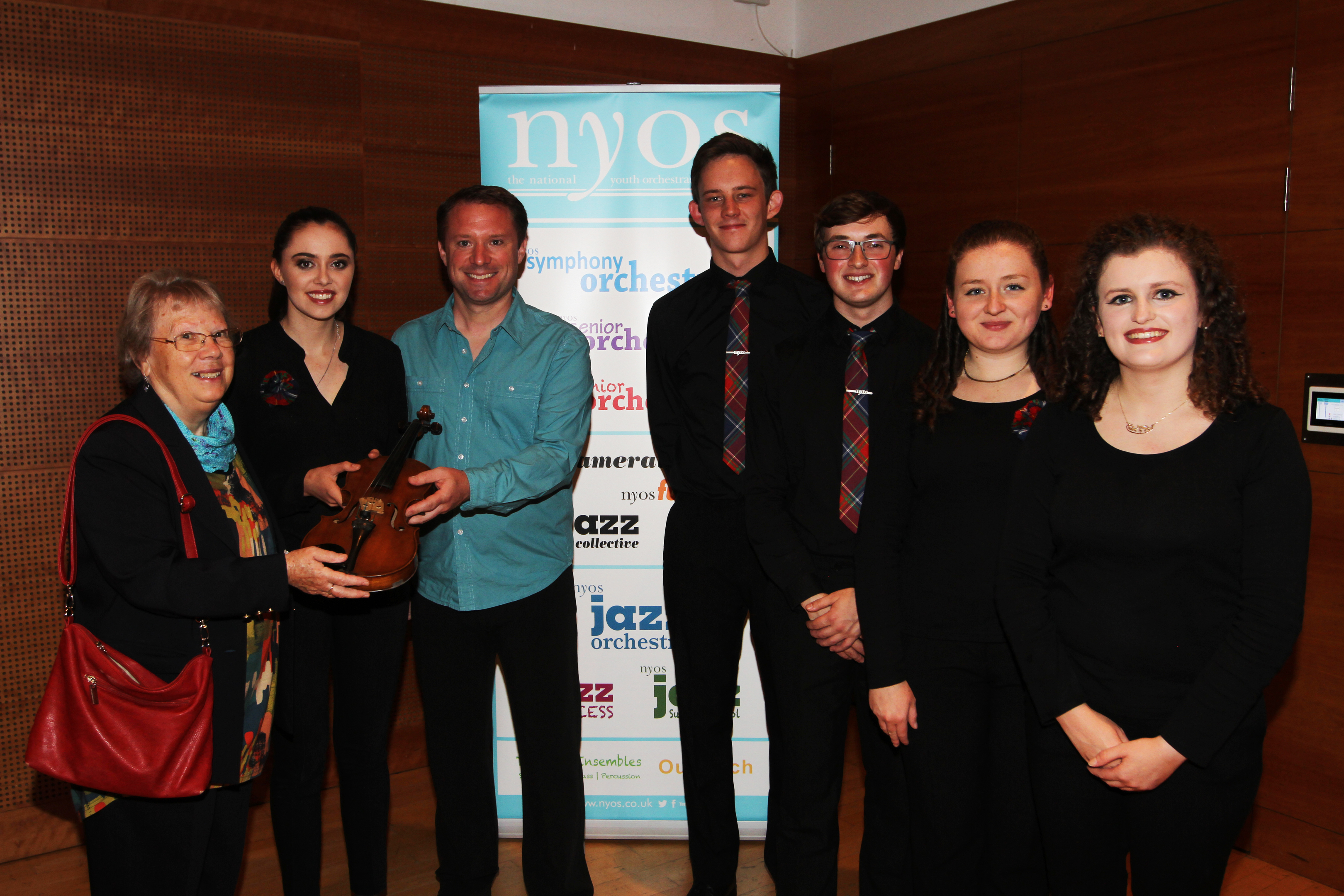 The National Youth Orchestras of Scotland has added another string to its bow with the gift of a 19th century violin.
Musician Elizabeth Currie has donated her treasured instrument to the young players following a long-standing bond with the group.
She handed it over to NYOS Symphony Orchestra leader Iona McDonald before the performance at Perth Concert Hall on Friday night.
Elizabeth is the mother of world-famous percussionist Colin Currie, who is a soloist with the orchestra this summer.
She played the violin in question during her studies at St Andrews University in the 1960s, under Cedric Thorpe Davie with current chairman of the NYOS board, Professor Marjorie Rycroft.
Elizabeth said: "None of my children or grandchildren are string players, though they all play and make a lot of wonderful music, so NYOS is my welcome heir."
Colin joined NYOS as a 13-year-old in 1990 and has gone on to become one of the world's finest and most daring percussionists.
He is now patron of NYOS senior orchestra and has returned as a soloist for the second time.
He is performing the Scottish premiere of the percussion concerto Switch during the NYOS three-night run, which began in Aberdeen on Thursday and will end at Glasgow Royal Concert Hall on Saturday.
The piece was written especially for him by American composer Andrew Norman, who was named Musical America Composer of the Year 2017.
Nicolas Zekulin, NYOS chief executive and artistic director, described Elizabeth's donation as wonderful.
"This generous gift from Elizabeth Currie will support talented young Scottish violinists for years to come," he said.
"One of the challenges for families can be accessing quality instruments so donations such as Elizabeth's will help NYOS to ensure gifted young musicians can continue to thrive."
More than 500 musicians under the age of 25 apply to join the National Youth Orchestras of Scotland every year and auditions are held annually.
The musicians are of the highest calibre and many past students, including Dame Evelyn Glennie, have gone on to enjoy successful careers in the musical profession.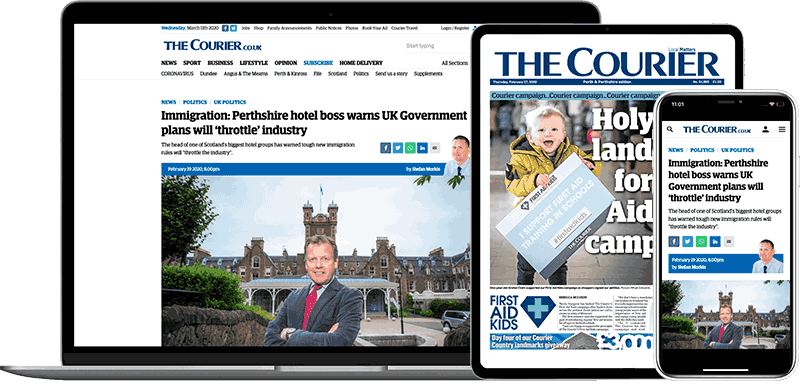 Help support quality local journalism … become a digital subscriber to The Courier
For as little as £5.99 a month you can access all of our content, including Premium articles.
Subscribe