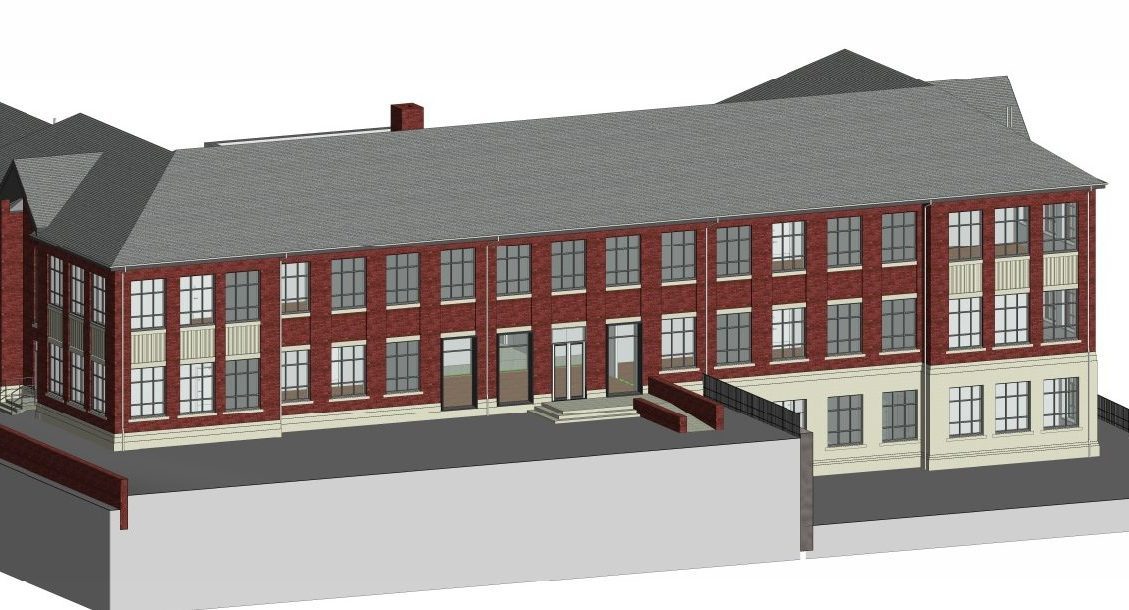 Ambitious plans for a £3.5 million "creative exchange" in Perth are not creative enough, according to the head of an influential arts group.
Council bosses want to convert the boarded up St John's Primary on Stormont Street and turn it into a major new hub to nurture up-and-coming talent.
If approved, the building will provide workshops and studios for local artists in an effort to address a "brain drain" in the region's creative sector.
The proposal has been criticised by the chairman of the Perth Contemporary Arts Trust, one of the local organisations which has been guiding the project.
In a strongly worded letter to planners, Hugh MacRae says the overall design of the building is uninspiring and believes the council should have stuck to plans produced by local architect Fergus Purdie.
"In general, there is a lack of creativity in both the internal design and the exterior treatment of the building, which contradicts the building's purpose as a creative exchange," he said.
Mr MacRae claimed that "imaginative opportunities" to extend the facilities had been ignored.
"The proposed entrance is weak," he said. "It requires a bold statement approach such as that suggested by Fergus Purdie's design, which was on display at the recent consultation event. This design should be incorporated into this application."
Stopping short of lodging an objection, Mr MacRae argues there is a lack of storage for artists and says a proposed link between the cafe and storage area needs reworked.
"The setting of the building at all levels is very important if it is to be attractive to both users and the public. Encouraging the interest of local residents in the building and its surroundings is likewise something which the council would surely wish to promote."
The plans were lodged last week and have so far received no formal objections.
The new venture will be managed by the Workshop and Artists Studio Provision Scotland (WASPS).
Although the school site is zoned for housing, the local authority said feasibility studies proved building homes on the land wasn't viable. Attempts to sell the school to a private developer was not successful.
In paperwork, a council spokesman said the response from the public had been positive.
Famous Grouse owner Edrington is investing £500,000 into the project, which will go towards creating an "ideas centre".
The bulk of the project – around £2.7 million – will be paid for with council cash, with £335,000 from the Scottish Government and £250,000 from the European Regional Development Fund.