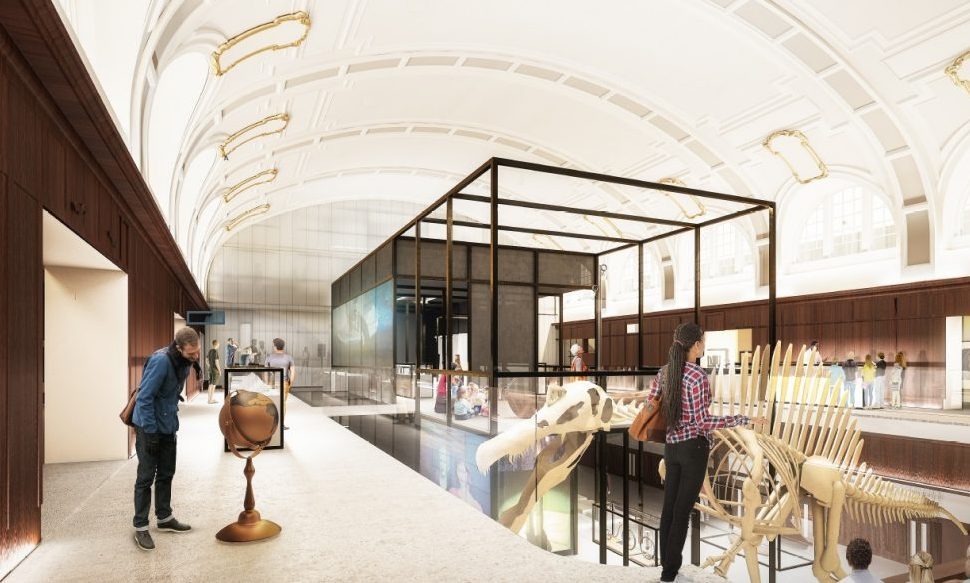 Council bosses have named their preferred designer for the long-awaited Perth City Hall revival.
Netherlands-based Mecanoo looks set to take the helm of the highly anticipated project, which will see the vacant venue transformed into a multi-million-pound visitor attraction.
A shortlist of five architects was unveiled to the public earlier this year.
Next week, councillors will be asked to officially appoint Mecanoo as lead architect.
The company, which has worked on cultural projects across the globe including New York Public Library, emerged as the clear favourite amongst local residents and businesses during a consultation held in March.
Although other designs scored higher, Mecanoo was significantly cheaper (at £11.4 million) with the four other proposals estimated at between £14.7 million and £16.9 million.
A report to councillors confirms that the hall could be the home to the Stone of Destiny.
Agreeing the design means that the local authority can go ahead and make its final bid to reclaim the historic artefact. The application to the Scottish Government will require details about architectural design, conservation and security plans.
The revamped hall, along with a transformation of the Perth Museum and Art Gallery, could attract an extra 272,000 visitors to the city by 2023.
Council leader Ian Campbell said: "When I first saw the shortlist, Mecanoo's design was the one that stood out for me.
"I think it was popular with the public because it retains the best qualities of the original building, while giving it a modern twist.
"It was certainly the clear favourite among local people and businesses. I think this will make city hall a real iconic attraction for Perth."
He added: "With Mecanoo we will be getting something with international appeal and that's what we have wanted all along."
The local authority is still aiming to open the new-look venue by 2021. A planning application will be lodged in the coming months.
According to its submission, Mecanoo wants to "create a new gateway to Perth — to its history and its pride".
The firm's bid states: "The scheme proposal seeks to re-activate Perth City Hall by a number of "light touch" interventions that open the building up to the public realm at ground level and provide a flexible platform to display Perth and Kinross Council's permanent and temporary collections.
"The integral design is about transparency, permeability, accessibility and creating an interactive environment for all."
Mecanoo was also Historic Environment Scotland's preferred choice for the project.
Local MP Pete Wishart said: "I am pleased to see that the city hall project has reached its next stage.
"Whilst I was interested by all the designs submitted, it did seem as if the Mecanoo proposals had wide support from the public and local businesses."
He added: "For most people, regardless of whether or not this was their favourite design, I am sure they will just be glad to see the project continue to move forward.
"This project will be really important for Perth and it is important that everyone gets behind the plans in order to make them a success. I would encourage councillors to keep this project on track and to support the recommendations next week."