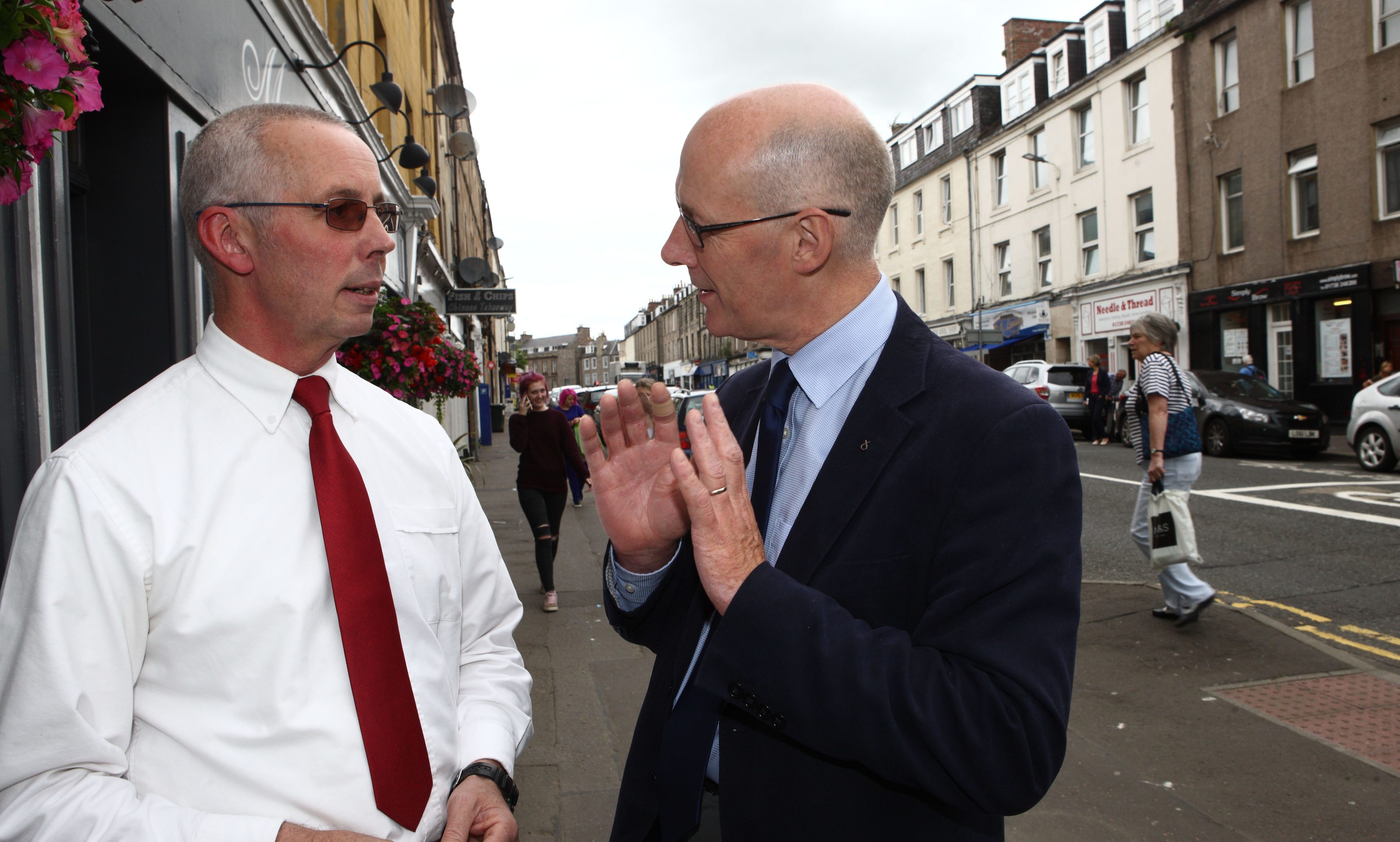 A fundraising fashion show will be held in memory of a Perth businessman who was appointed to give a stronger voice to independent traders.
Keith Fergie, who died in May, was chairman of the Perth Traders Association, a group set up last year following the collapse of department store McEwens.
The 54-year-old said the aim of the cooperative was to rally businesses together and help them work towards common goals.
A charity event will be held in his honour next week.
The show at the city's Royal George Hotel will raise money from Macmillan Cancer Support.
It is being organised by Mandy Miller, who runs the Revival clothing store on George Street.
"I knew Keith through the traders association and he seemed like a really nice guy," she said. "He always worked really well with the local businesses and seemed passionate about the city.
"I thought it would be nice to do something in his memory."
Mandy has been involved in organising the annual fashion show for the past two years but she has been doing most of the work herself this year after the usual charity committee decided to take a break in 2017.
"It's been a lot of work, but we've had a great response from everyone," she said. "Last year, we raised just over £2,000 and if we could raise that again, I'd be delighted."
Revival is providing the outfits, while hair styling will done by the city's Hair Zone salon and make-up by Boots.
The show takes place at the Tay Street hotel on Wednesday, August 16 from 7.30pm and tickets, priced £10, can be bought from Revival.
Mr Fergie moved to Perth when he was in his early 20s. He was director at PC Solutions on North Methven Street.
Just weeks before he died, he wrote about his passion for the city. "It's hugely encouraging to see that many other people are as determined as I am," he said. "They are actively engaged and doing everything they can to push for further growth and success."
Writing for the Invest in Perth magazine, he added: "There is a real buzz about the place these days and a strong sense we are getting it right.
"Obviously we can't be complacent, but developments such as the St Jonn's Kirk and the smart city initiative will all be a big help as we move forward."