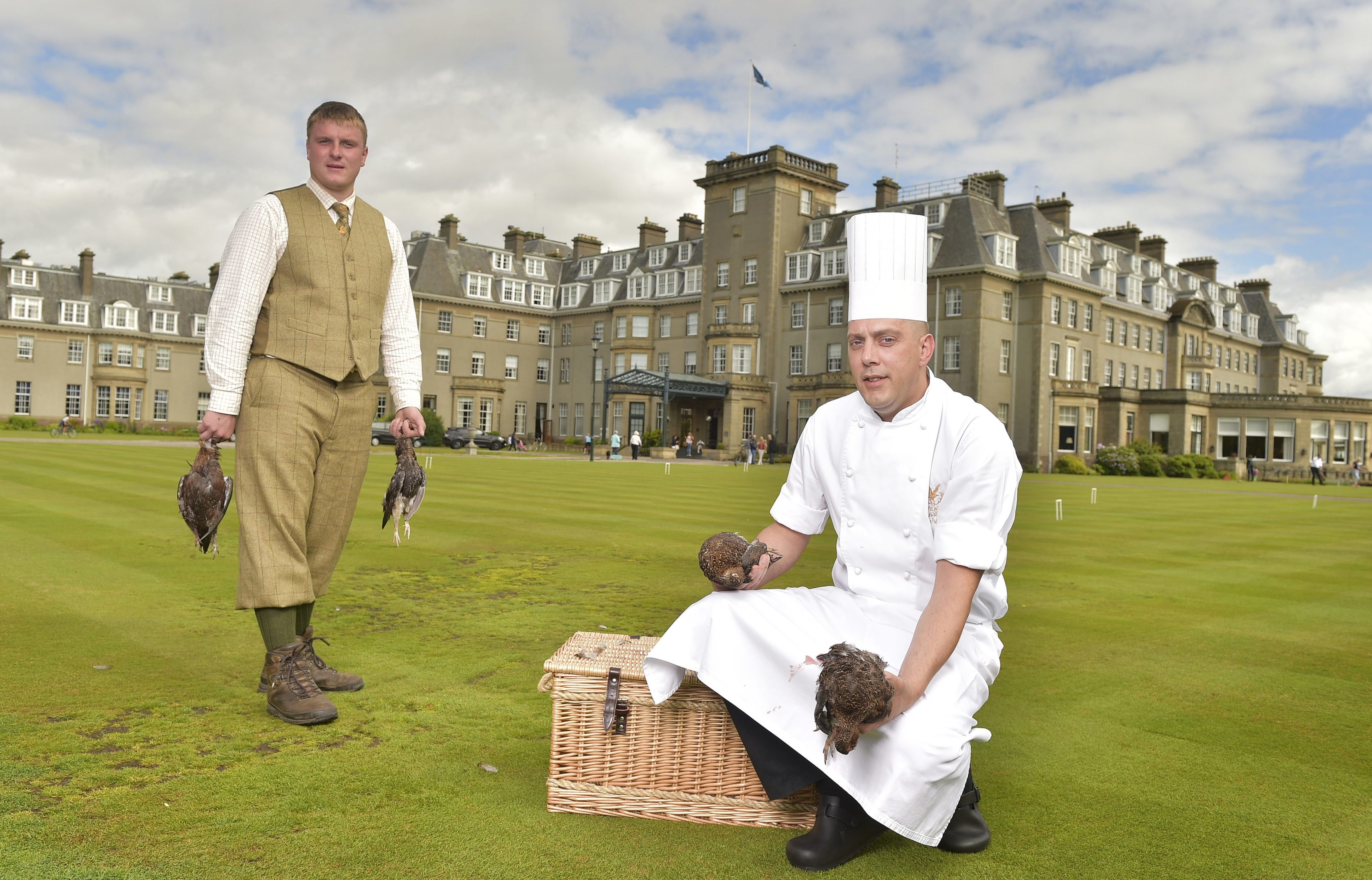 Gleneagles Hotel revived a long-forgotten tradition when it raced grouse back from a Perthshire moor in time for lunch on the first day of the shooting season.
For the first time in more than 30 years, Gleneagles harvested game birds on the morning of the "Glorious Twelfth" from the heather-clad hills surrounding the hotel which were served in the hotel's Century Bar for lunch at 12 noon — ensuring guests were the first in the country to enjoy the culinary delicacy.
Another 10 brace were raced to London to be served at a special Gleneagles Grouse dinner in the capital, in line with tradition.
Getting the birds from "estate to plate" in just two and a half hours on Saturday was seen as a celebration of the hotel's great sporting heritage and the abundance of fresh, seasonal ingredients on its doorstep.
Each year on August 12 in the past, tradition dictated that restaurants all over the UK vied to serve the first pickings of the new season, but over the years this activity had declined in popularity as the public's taste for game has changed.
As with most other great country estates and renowned hotels and restaurants, this Edwardian tradition had faded into Gleneagles' history books.
In past years vintage cars, hot air balloons and aircraft were all drafted in to whisk the grouse to the country's top restaurants.
Gleneagles' hotel manager Conor O'Leary said: "We're delighted to be bringing back this great British tradition, which celebrates our history and heritage in both fieldsports and culinary excellence, and echoes Gleneagles' reputation for adventure.
"We're committed to using the freshest seasonal ingredients across our restaurants and are lucky that the Perthshire countryside offers us the pick of wood, river and field.
"Our grouse supper is a celebration of this incredible natural larder right on our doorstep."
Lightly roasted and served pink, the grouse were accompanied by game chips and matched with Bordeaux for guests at the hotel.
At Alvie Estate near Aviemore, farmer and cheese maker Archie Montgomery, who travelled from Somerset, brought a party of 80 people to celebrate his 60th birthday.
"We're delighted to have the opportunity to open the grouse shooting season in such magnificent Highland surroundings," he said.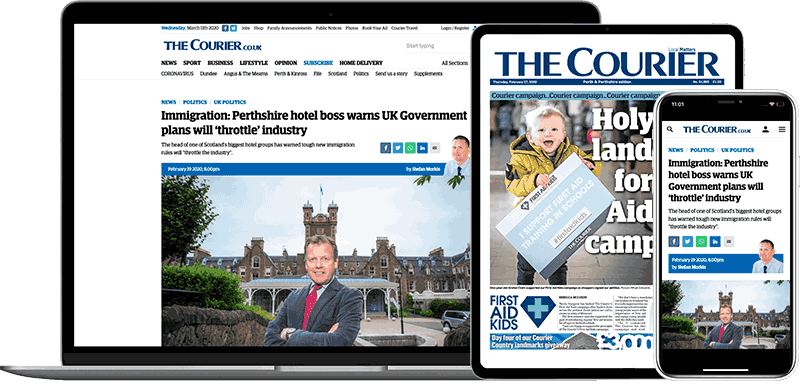 Help support quality local journalism … become a digital subscriber to The Courier
For as little as £5.99 a month you can access all of our content, including Premium articles.
Subscribe