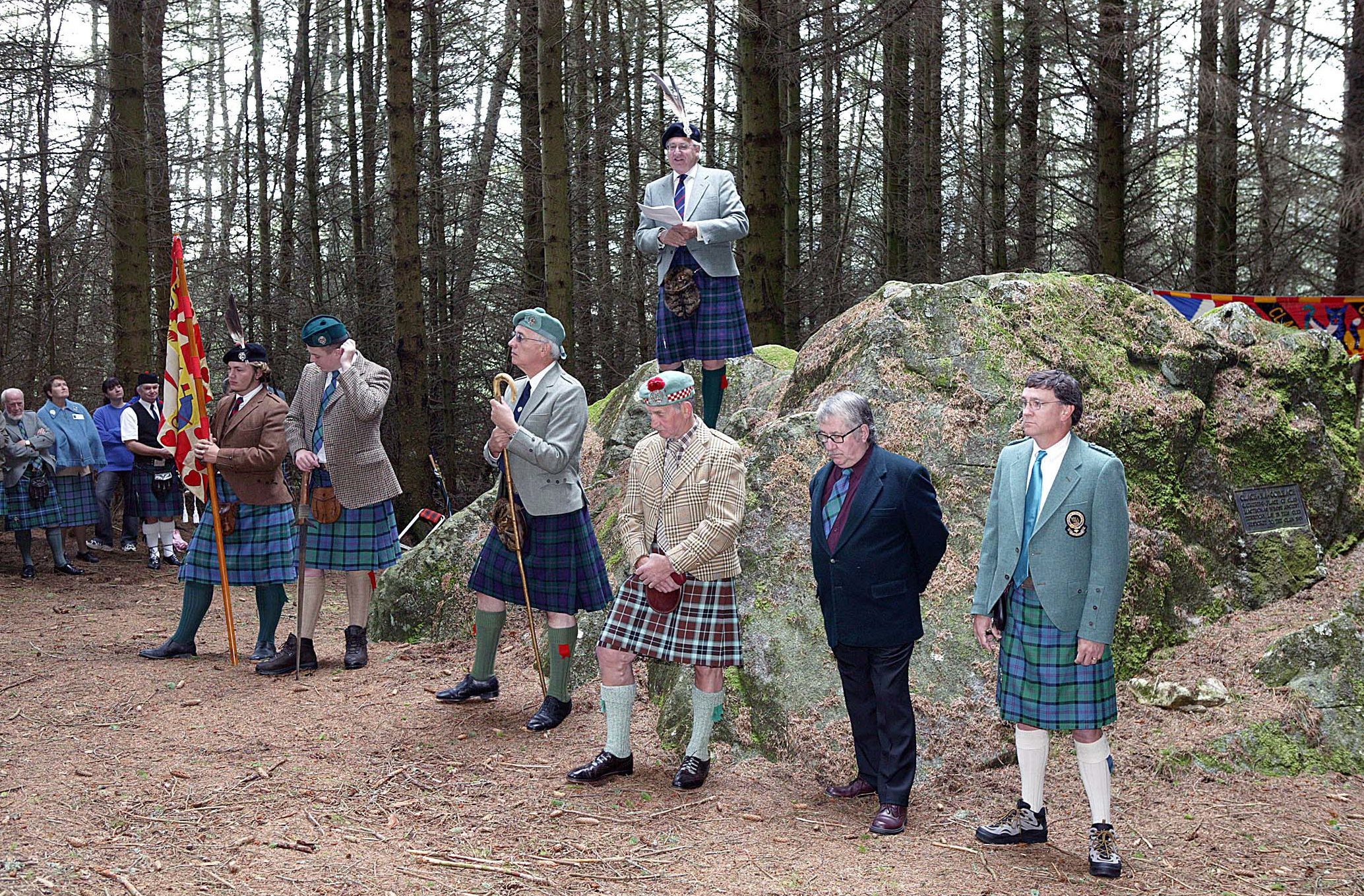 A bloody feud between two clans  will be re-enacted in Glenisla as part of an international gathering of the Clan MacThomas.
Around 150 members and guests from around the world will assemble at the Clach na Coileach on the Old Military Road in Glenshee on Sunday August 27 for a display of their strength.
"It's just a wee clan, but it has a strong following of loyal members who can trace their ancestry back to the great McComie Mor — the 7th chief renowned as the legend of Glenshee," said society vice president Robin Thoms .
"Clansfolk will be coming from Australia, Canada, Germany, Holland, Norway and USA as well as from the UK."
The gathering runs from August 23 to 28 and most of the members will be staying at Scotland's Hotel in Pitlochry. As part of the programme coaches have been organised to take them to the Edinburgh Military Tattoo where the clan has been invited to march on to the esplanade at the start of the performance one night.
On Saturday August 27 they have been invited to march at the opening ceremony of the Strathardle Games at Kirkmichael.
The Sunday programme starts with Andrew MacThomas of Finegand, 19th chief, being piped up to the Clach with his banner flying and his personal piper, Pipe Major Ron Thom from Australia, playing clan tunes.
There will be a further display of piping by the Ems Highlander Pipes and Drums — a Scottish pipe band from Germany led by clan member Pipe Major Sebastian Thomas, and fully kitted out in MacThomas tartan.
For the first time at a MacThomas gathering there will be historical re-enactments of clan skirmishes, made possible by support from Event Scotland as part of the Year of History, Heritage and Archaeology in Scotland.
These re-enactments will be performed by members of the Earl of Loudoun's Regiment of Foote under the direction of their commanding officer Rab Taylor.
After lunch there will be further displays of piping in Glenisla Park at Kirkton of Glenisla. Loudoun's re-enactors will mingle with clan members and run a living history tent with show-and-tell displays of life in the 17th Century.
At 3pm there will be a re-enactment of the 1673 bloody feud between the MacThomas  clan and the Farquharsons, one of the last recorded clan feuds in Scottish history.
Members of the public are welcome at both free events, for information go to www.clanmacthomas.co.uk.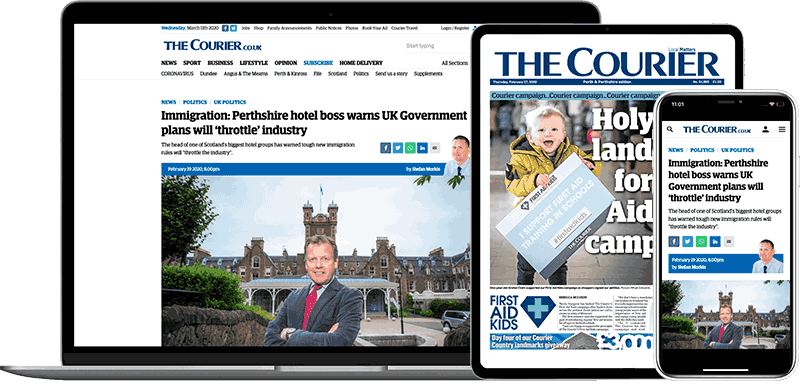 Help support quality local journalism … become a digital subscriber to The Courier
For as little as £5.99 a month you can access all of our content, including Premium articles.
Subscribe