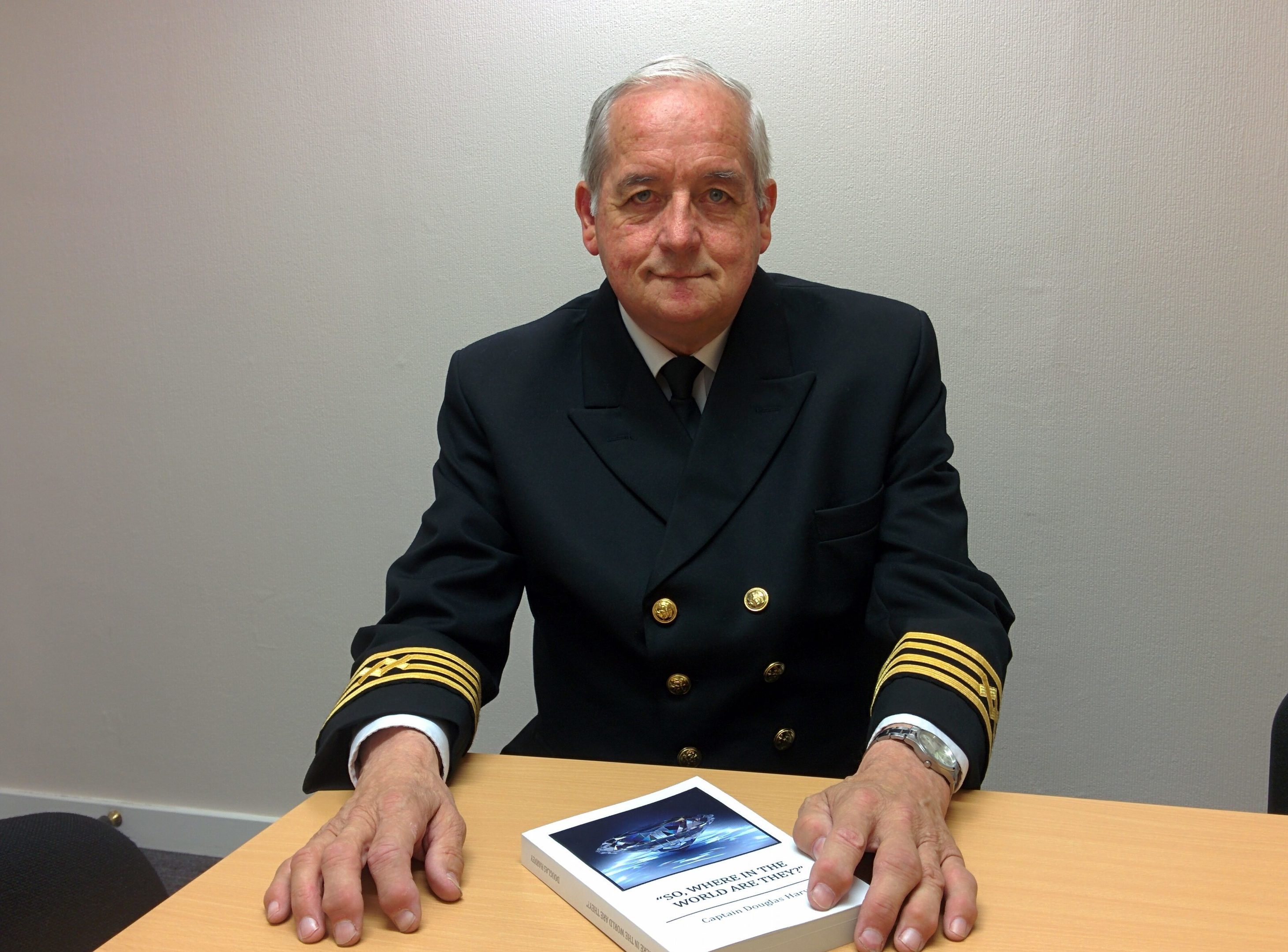 A Perth sea captain has written a maritime tale with a potentially lucrative plot — whoever solves a mystery at the heart of the story will win £25,000 worth of diamonds.
So, where in the world are they? is the latest book by Captain Douglas Harvey and he has thrown down the gauntlet to readers to pick up the clues scattered throughout the volume in order to win a glittering prize.
The questions to be answered are how did the captain of the ship get a valuable cache of diamonds off the vessel without anyone knowing and where —  in latitude and longitude terms — are they now ?
"Read this book through once, pick up the storyline before you start to analyse just where these expensive diamonds are," advises Mr Harvey, 62, who lives in Perth.
"You'll probably need to read it a few times more before you pick up where the clues actually are as well, even if you are part of a team."
The book completes a trilogy by the author but he says it is also a stand alone volume from which the mystery can be deduced.
"Three carats of diamonds await the first reader/team getting the solution correct," said Mr Harvey.
"Sadly, nothing for those who come second though, apart from the kudos of getting pretty close."
Mr Harvey said his book is the "maritime equivalent" of the book Masqeurade which was a publishing phenomenon in the early 1980's.
Artist Kit Williams hid clues in paintings and verse with a buried golden hare the prize.
The hunt for clues led to people's garden's being dug up, not a problem that will arise with this mystery according to Mr Harvey as it is "a mind game".
The solution is guarded in the offices of a solicitor while the prize diamonds are safely in a safe in Antwerp.
People who think they have solved the riddle at the heart of So, where in the world are they? can submit multiple entries, though each will cost £1.
Mr Harvey spent 32 years sailing around the world and since retiring has used the knowledge he gained as a basis for his ventures into publishing, both fiction and non-fiction.
So, where in the world are they? is published by Floating Books Limited ISBN:978-1-5136-2164-7.