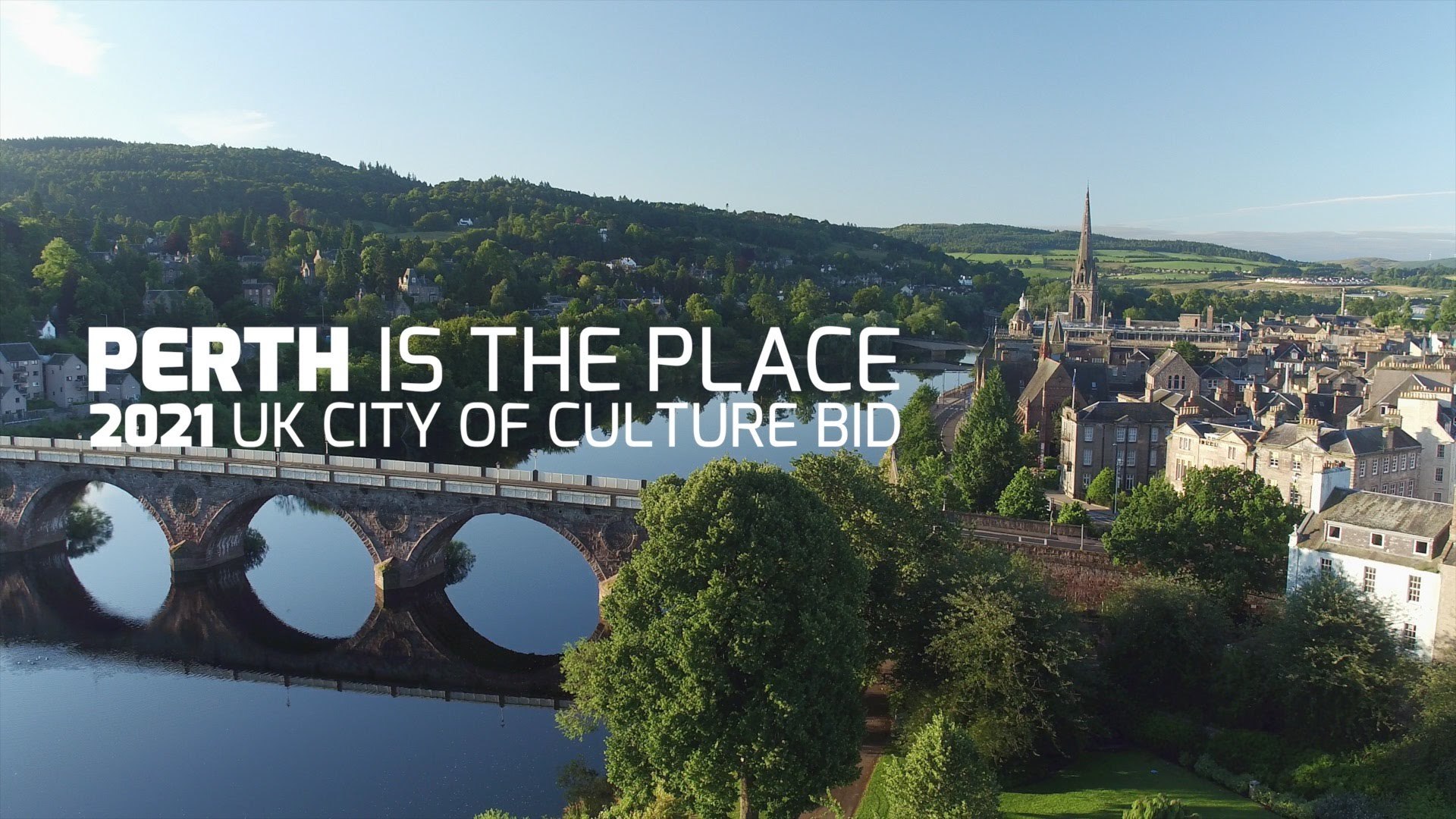 Perth's unsuccessful bid for UK City of Culture has inspired a new brand identity, which hopes to be as popular as slogans like Glasgow's Miles Better and Dundee's City of Discovery.
The Perth is the Place logo – or something similar – could be formally adopted as part of a marketing drive to entice more visitors to the area.
Perth and Kinross Council's head of culture Fiona Robertson, who led the bid, revealed plans for a branding exercise during a meeting to discuss next steps after Perth failed to make the City of Culture shortlist.
Councillors heard that the campaign had reignited civic pride, with around 10,000 people involved in the bid.
Nearly 27,000 people took part in 40 projects during the contest, while the bid was formally backed by more than 100 local businesses.
The branding exercise is part of a package of measures, dubbed Beyond the Fair City, which aims to build on the work started during the first stage of the competition.
A Future of Place festival is planned for later this year, which will celebrate culture across the region and address a disconnect between Perth and surrounding towns and villages.
The public will also be asked to vote for which of the 21 ideas, generated as part of the bid, they would like to see delivered.
These included X Marks The Spot, a virtual augmented reality tour of medieval Perth and a Festival of Vennels, which would use art installations and performances to brighten up city centre alleyways.
Ms Robertson said: "Branding was a key issue which came up during this process and has been raised with the Perth City Development Board.
"We have got conflicting and competing messages about Perth and what kind of place it is. We need to look at what our unique selling point is.
"What we are going to do next is pull together all the responses we had from the communities and businesses and distil that down into what is our shared vision of what Perth is.
"We need to developer a cohesive brand and that was one of the issues we came up against."
The remaining £135,000 from the Perth 2021 pot will be used to create a fundraising officer to cement "longer term relationships" with the business sector, looking at ways of working together on future projects.
Council boss Ian Campbell said: "What we did know from the outset was that we would submit an inspiring, imaginative and deliverable City of Culture bid. One which responded to the real challenges faced by small cities serving large rural economies and talked loud and proud about our incredible cultural heritage and our vibrant arts scene.
"We are now a strong voice for the small cities, with an engaged army of residents and businesses at the back of us."
He added: "It is important that we seize the opportunities which the bid process has presented and continue to pursue our ambitions to have Perth as a vibrant European city at the heart of an exciting and economically diverse hinterland."