Playful behaviour by young beavers has been captured on camera at a Perthshire wildlife reserve for the first time.
The footage of two beaver kits hitching a lift from an older relative was recorded at the Scottish Wildlife Trust's Loch of the Lowes reserve.
"Caravanning" is rarely seen behaviour that occurs when beaver kits are young. The kits swim in the wake of an adult beaver and sometimes even cling on to get a free ride.
Rachael Hunter, Perthshire SWT ranger, said: "It's really exciting to catch this behaviour on film.
"Caravanning only takes place for a short amount of time when the young kits first begin to explore the world outside their lodges to find food for themselves so it's a really special sight."
"It's only a few years since beavers first appeared at Loch of the Lowes and we're still learning a lot about their lives on the reserve.
"We have a remote camera trained on the beaver lodge that allows us to monitor them without disturbance, and thanks to players of People's Postcode Lottery we are sharing what we learn with the public through our popular Beaver Watch events."
A small number of tickets are still available for the trust's final Beaver Watch event of the year on Wednesday August 30. Footage of beavers filmed on the reserve will be shown ahead of a chance to view them from the wildlife hide at dusk.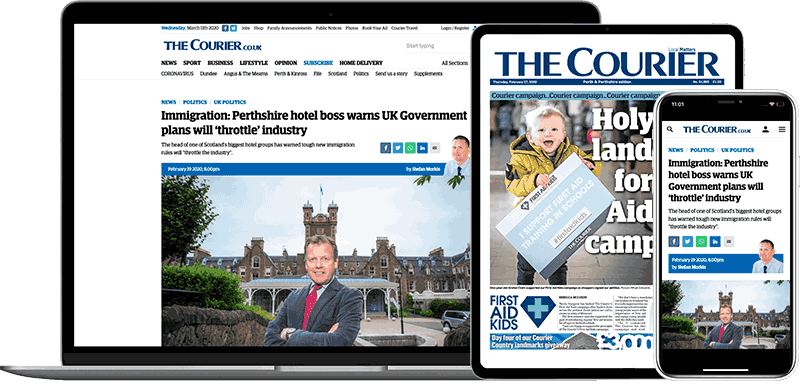 Help support quality local journalism … become a digital subscriber to The Courier
For as little as £5.99 a month you can access all of our content, including Premium articles.
Subscribe