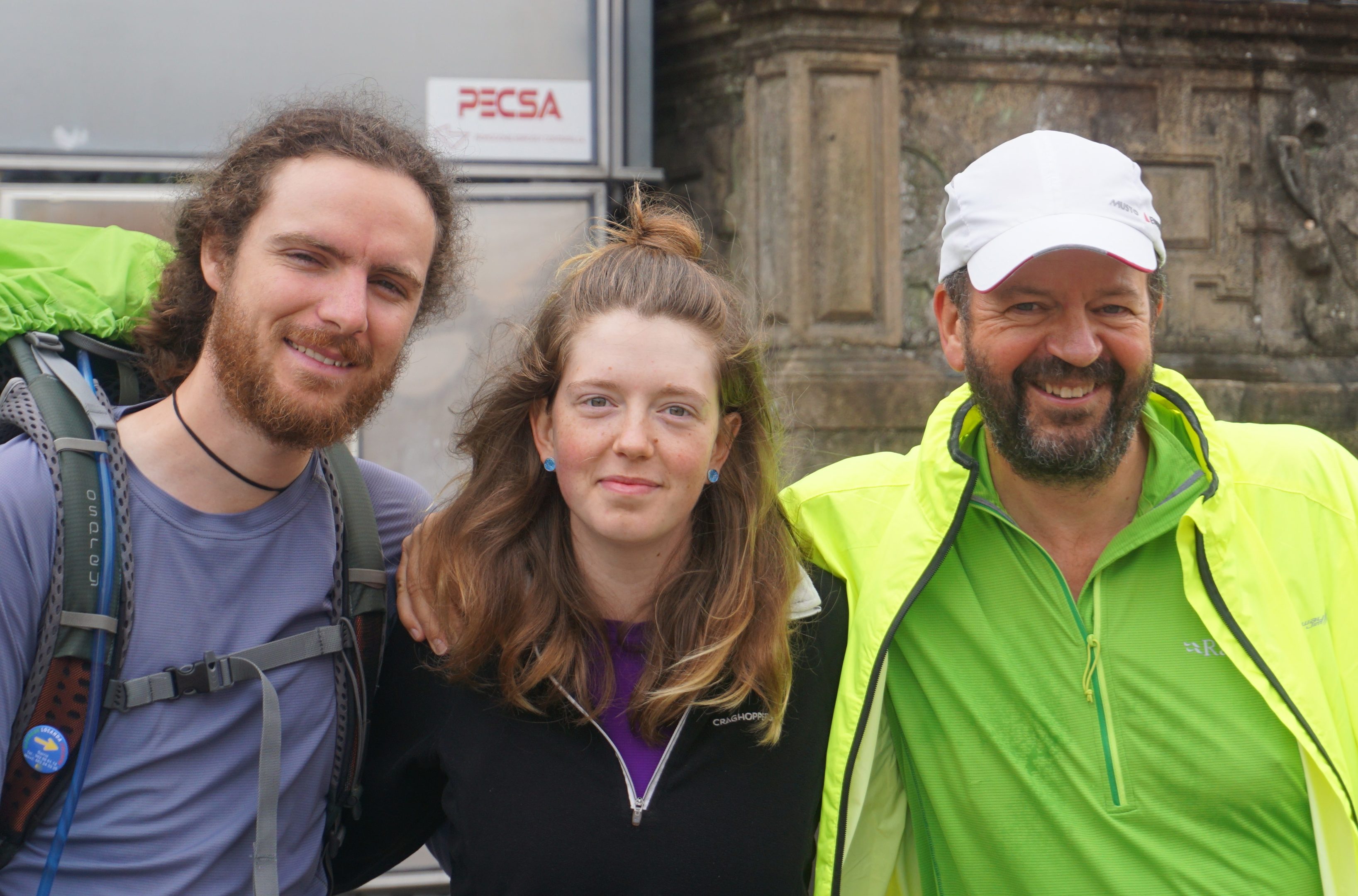 A Perthshire father and daughter have just completed one of the world's great pilgrimages — the 500 mile Camino de Santiago — helping a cause close to their hearts along the way.
Steve and Jen Logan from Crieff, accompanied by Jen's boyfriend Hamish Hutchings, completed the walk through northern Spain in 32 days.
As well as the sense of personal achievement they experienced, the trip was also a vehicle for raising £2,550 for ME Research UK, an easy choice as Mr Logan's wife Muriel and 19-year-old son Alister are both affected by ME.
While the boost for a charity important was welcome, Mr Logan admitted the driving force was to have "good fun".
"My daughter did the walk in 2016 , she was studying social anthropology at Edinburgh University and did her thesis on studying a modern pilgrimage," said Mr Logan, 56, who writes software for aircraft design.
"I joined her for three days and it was such good fun that I wanted to do the whole thing."
A seasoned and avid hill walker, Mr Logan knew he was up for the physical challenge — they covered between 12 and 26 miles a day every day for a month —  and he was ready for the inevitably tired legs and blisters.
What was more of a surprise, albeit a pleasant one, was the mental impact of the walk.
"Everything is incredibly simple," he said.
"There is a mental clarity that you get because life is devoid of clutter, literally and metaphorically.
"Everything gets simplified which is unusual in the modern world."
The length of time spent on the trip meant they were able to fully enjoy that side of the walk and Mr Logan said he is now "hooked".  Anyone who would like to help their fundraising should go to www.iwouldwalk500miles.org
Dr Vance A Spence, chairman, ME Research UK, said they were "immensely grateful" to the trio.
"Thanks to them and our other supporters, we can continue to fund the research which will make a real, long-term difference to the lives and prospects of those affected by ME/CFS," he said.
A Perth-based charity, ME Research UK is looking for trustees and anyone interested can contact them on 01738 451234.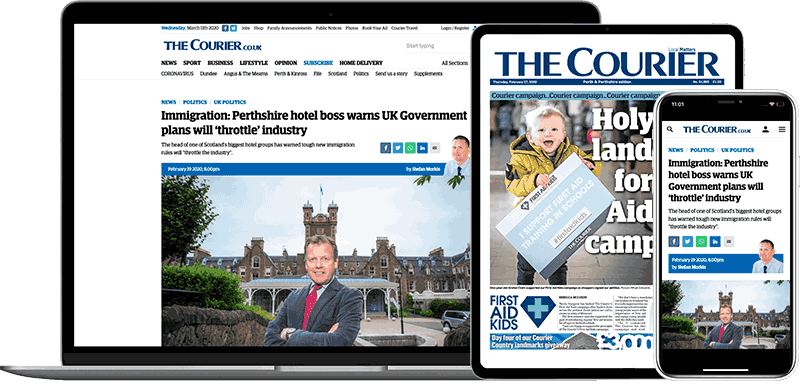 Help support quality local journalism … become a digital subscriber to The Courier
For as little as £5.99 a month you can access all of our content, including Premium articles.
Subscribe