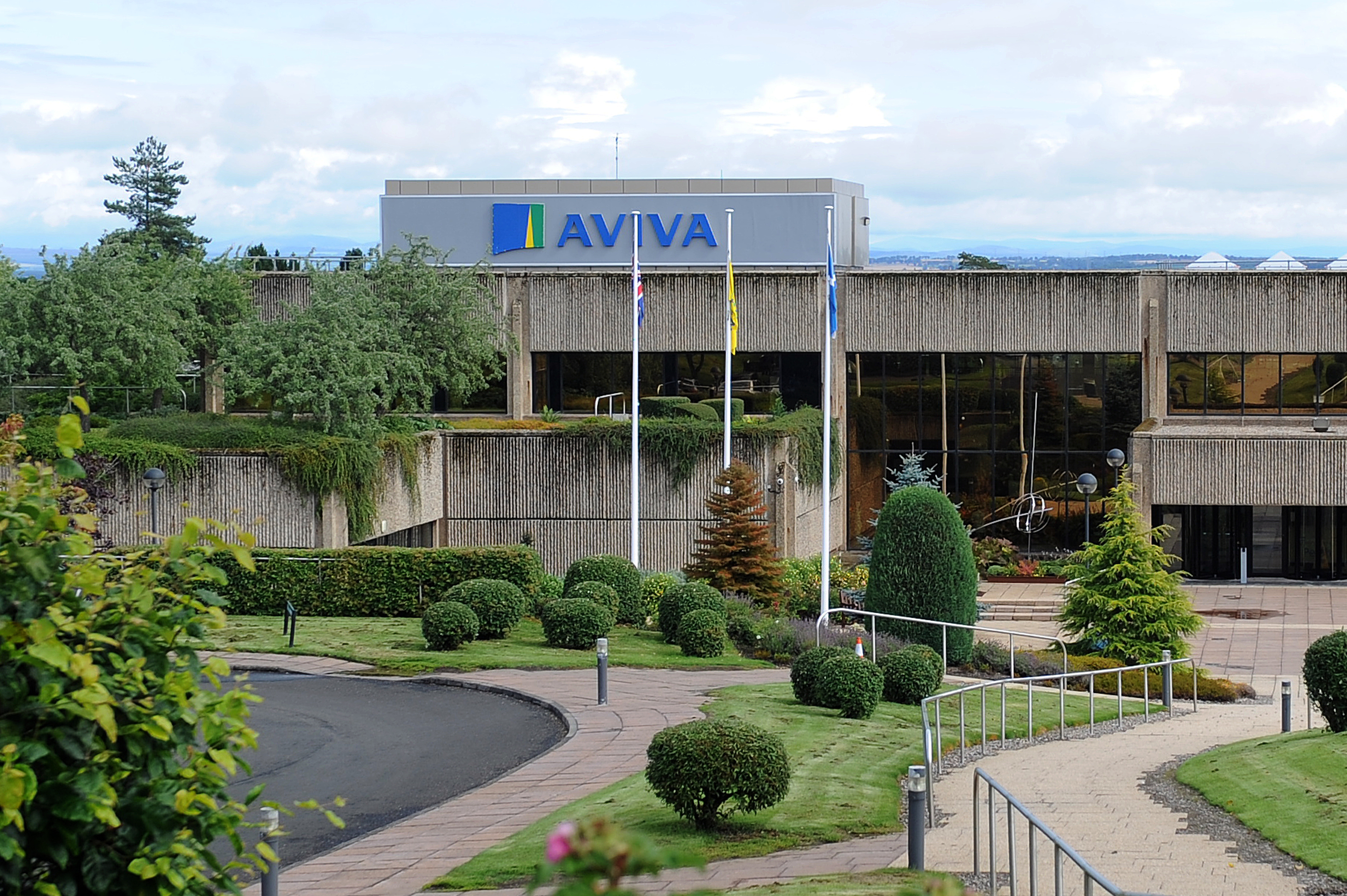 An office building in Perth is to be protected for future generations after being awarded listed building status.
The "iconic" Pitheavlis building, home to insurance giant Aviva and its previous incarnations, has been placed in Category A by Historic Environment Scotland (HES).
It was built in 1983 as Perth pushed westwards and sits near the Broxden roundabout.
HES noted the Modernist structure is "among the finest of Scotland's commercial office buildings of its period".
The listed status was proposed by a member of the public, whose identity has not been revealed.
Elizabeth McCrone, head of designations at HES, said: "The Aviva Building is a fascinating example of high quality office architecture from the early 1980s.
"It was carefully designed to fit unobtrusively into its surroundings and its landscaped rooftop gardens and large windows were ahead of their time.
"Particular attention was paid to some of the interior spaces with expensive rosewood used in the boardroom and marble in the bathrooms.
"In this instance, the building was proposed by a private individual, and, as with all listing cases, we consulted the local authority and the building owners during our assessment of the site.
"It joins an elite group of buildings in Scotland which are listed at category A to recognise their national importance."
A spokeswoman for Aviva said: "We are pleased that the Aviva Pitheavlis building in Perth has been recognised as being of special architectural importance and therefore given a listing at the highest level.
"It is an iconic building for the local area, with around 1,000 employees and Aviva has been operating in it since 1983."
The building itself is set into the hillside and features extensive landscaping. Two stainless steel abstract sculptures at either side of the main entrance porch are by the Glasgow-born sculptor and artist George Wyllie.
In its report, HES said: "Designed and built between 1979 and 1983, the Aviva UK Insurance Building (the former General Accident headquarters) at Pitheavlis on the outskirts of Perth is among the finest of Scotland's commercial office buildings of its period.
"It is distinguished by its construction techniques and planning, thorough attention to detail, and its high quality material specifications.
"It is among the best of a small number of major headquarter office buildings in Scotland which provided working areas in flexible modules, using stepped plan forms to connect buildings with their green-field landscapes.
"The use of roof top gardens, merging the building further with the hillside, is a sensitive response to its wider suburban green-field setting. Artwork, both internal and external, is integral to the design ethos, adding further to the special interest of the building."