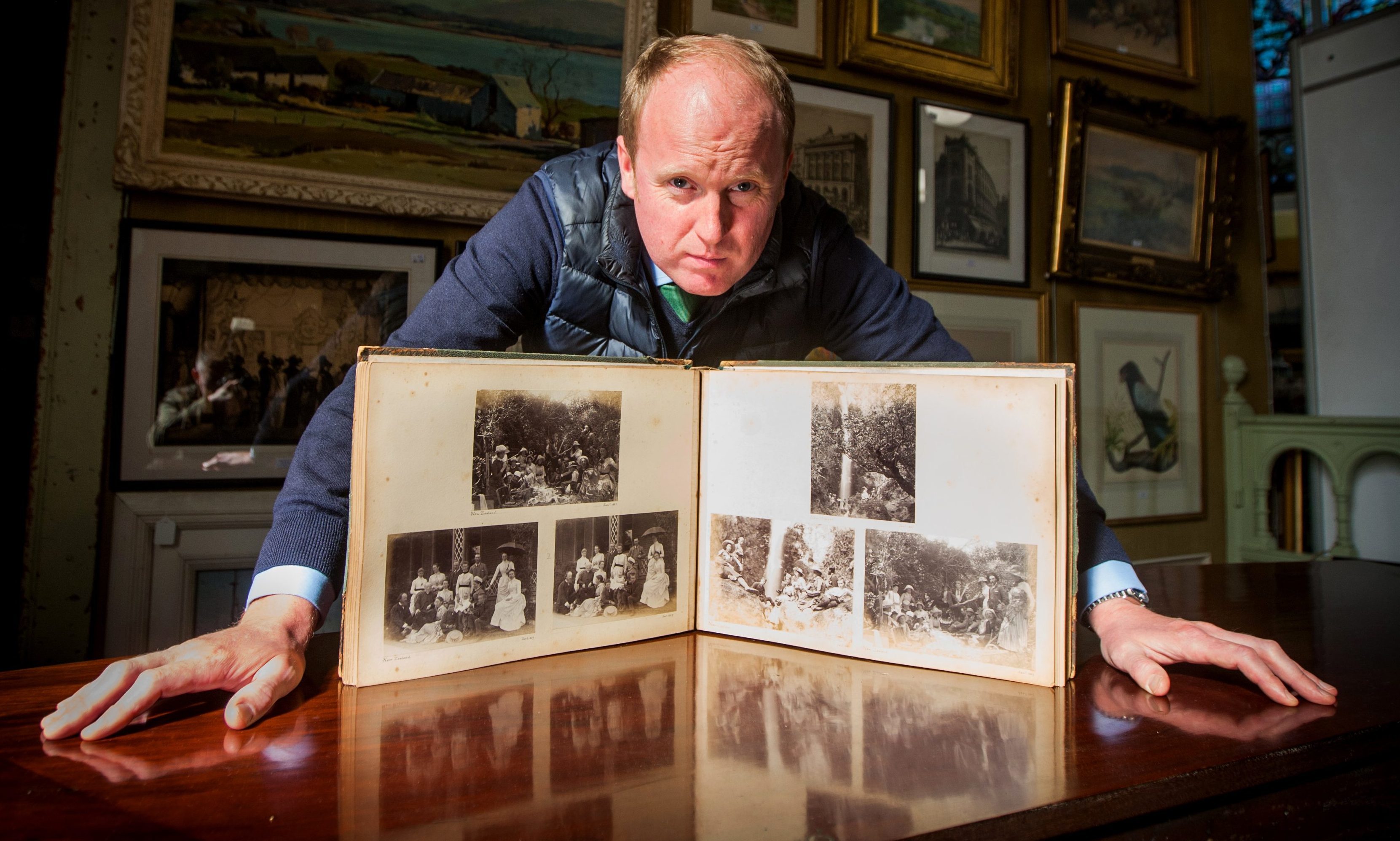 The idea of taking a gap year to see some of the world is nothing new,  as a Perthshire discovery has revealed.
An album of 114 albumen prints chart one local man's journey during 1886/87, taking in Tasmania, New Zealand, Honolulu, America and Canada.
The item, which will be sold on September 5 in Perth, was spotted by auctioneer Nick Burns during a local house call.
"When I saw the album sitting on a sofa I instantly thought it was something interesting — and I wasn't let down," said Mr Burns.
"The pictures are fantastic, a photographic record of scenes that are no longer there.
"The detail is extremely good, there are old advertising signs, sailing clippers in dock and people going about their daily business.
"The condition is great. The pictures have been enclosed in the album and forgotten about."
Highlights include a scene in New Zealand after a volcano had erupted, the Golden Gate at San Francisco before the bridge was built, Wall Street in New York and the people of a Maori village.
There is also a remarkable photo of a horse and cart passing through the 2000-year-old Wawona Tree in Yosemite National Park.
The United States as the "wild west" being tamed is also recorded with pictures from California, Colorado and Utah.
The pictures were taken by local photographers and would have been acquired — at some expense — by the man who made the trip.
Who he was is unknown but within the album are several groups of men which are understood to include the owner. The album was a family item, recovered locally, so he is thought to have been from Perthshire.
Bids are expected to come in from around the world for the photographic album which has a pre-sale estimate of £1,000 to £2,000.
It is being sold on September 5, the first day of a two-day sale, at Lindsay Burns and Company, King Street, Perth.
The sale can be viewed on September 2 (9am to 2pm), September 3 (1pm to 3pm) and September 4 (9am to 5pm).