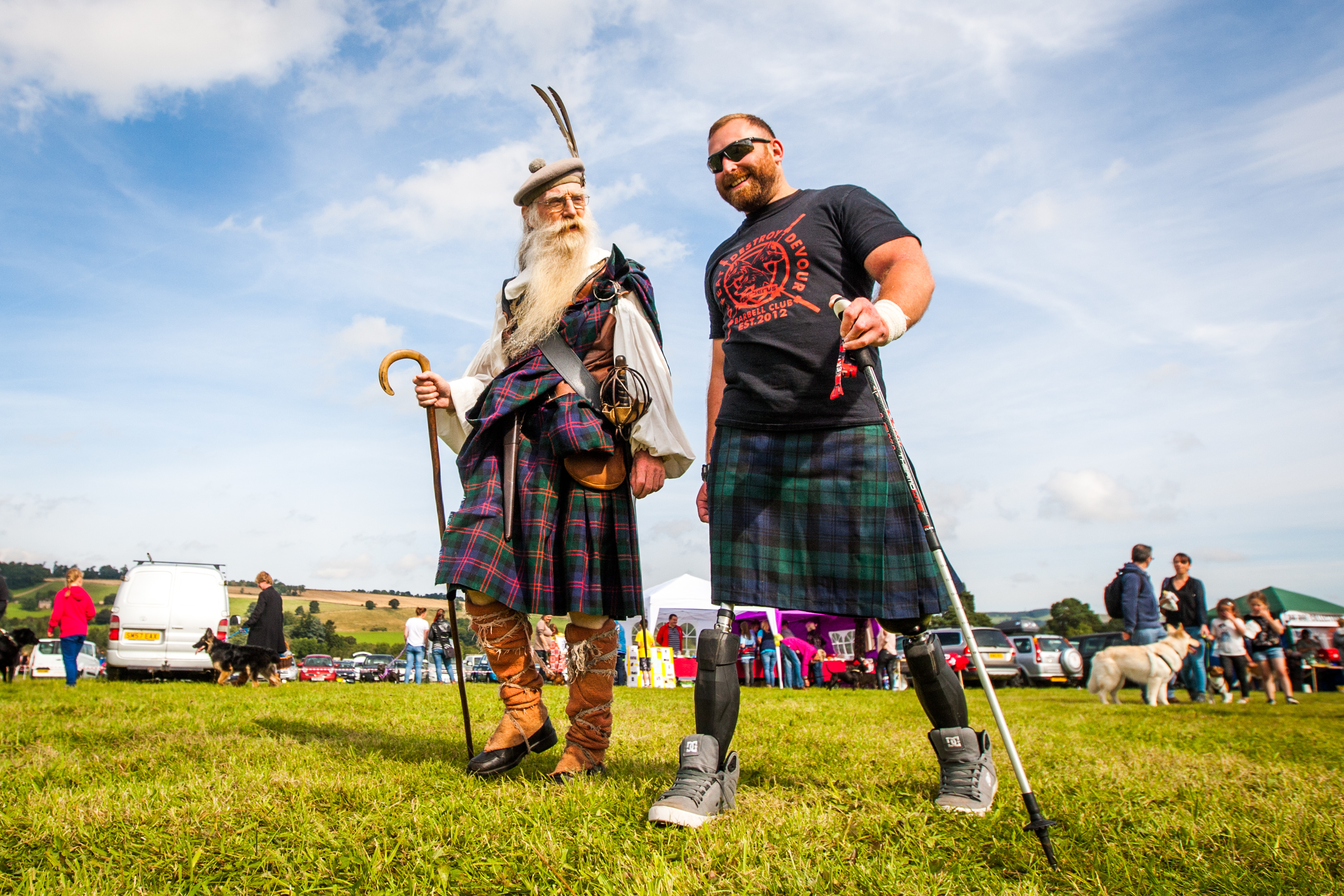 Strongman Stevie Richardson opened the Blairgowrie and Rattray Highland Games on Sunday.
The 28-year-old lost both his legs and and all the fingers on his right hand while serving in Afghanistan in 2010.
He now competes in strongman competitions for adaptive athletes and, earlier this year, travelled to the US for the Arnold Strongman Classic, a competition created by Arnold Schwarzenegger.
Stevie, from Tranent in East Lothian,  said it had been an honour to be asked to open the games.
He said: "It's been really nice. It is the first Highland Games I've been to in quite a while so it was really nice to be asked to open it.
"It shows the strongman community is really quite close-knit."
Stevie was serving with the 1st Battalion Royal Regiment of Scotland when an improvised explosive device (IED) went off.
Despite his injuries, he has since climbed Mont Blanc and hand-cycled 3,000 miles across the United States.
Next year he hopes to qualify for the World Strongman Championships for adaptive athletes and enter the Arnold Strongman Classic for a second time.
Chieftain Laurence Blair Oliphant welcomed Stevie to Bogles Field for yesterday's games.