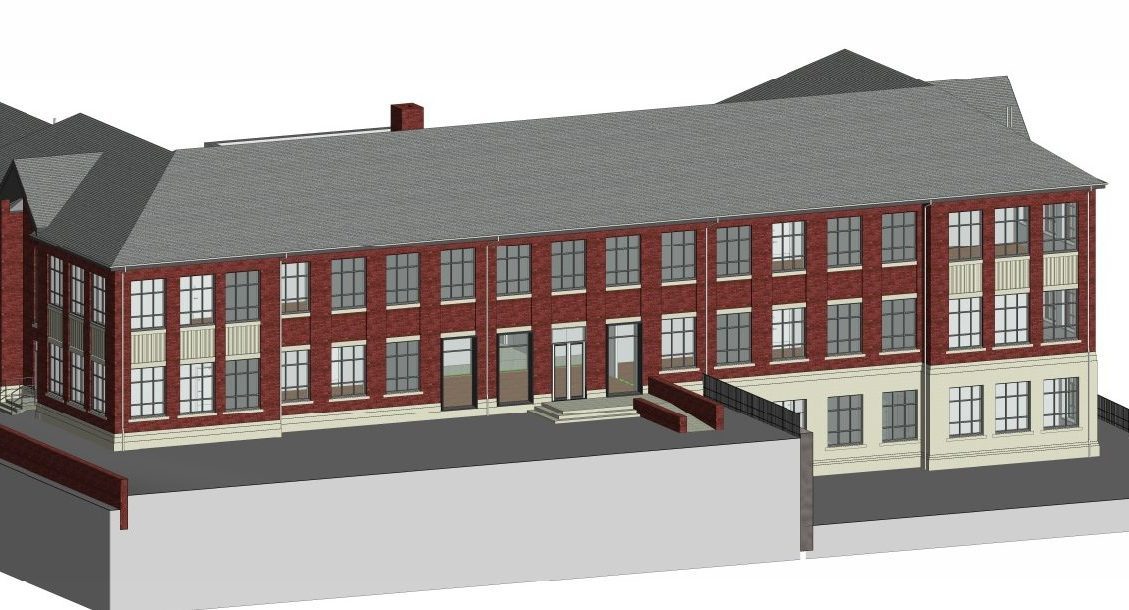 Multi-million-pound plans to turn a dilapidated Perth school into an arts hub have been approved.
Council bosses are breathing new life into the boarded-up St John's Primary building in an effort to nurture up-and-coming talent.
Under the £3.5 million scheme, the Stormont Street school, which has stood empty for seven years, will become a "creative exchange" providing working spaces and studios for local artists. There are also plans for a cafe.
It is hoped the project will go some way to addressing a "brain drain" in the region's creative sector — a problem which was raised during the recent City of Culture campaign.
The bid has now been approved by planning chiefs, despite some concern about the design of the revamped building.
The proposal was criticised by the chairman of the Perth Contemporary Arts Trust, one of the organisations which has been guiding the project.
In a strongly worded letter to planners, Hugh MacRae said the overall design was uninspiring.
However, the plan was approved under delegated powers – meaning it did not need to go before councillors – after receiving no objections.
Lifelong learning convener Caroline Shiers described the project as a "very exciting opportunity".
She said: "This facility is aimed at start up businesses and incubation support for local talent of all ages and will, I am sure, provide much needed shared workspace and somewhere where creative individuals can work together to support their creative ideas and help people develop their business ideas and then, very importantly receive the support they need to grow their business."
She added: "As education convener, I am optimistic that for young people in Perth and Kinross this has potential to give a focus for individuals who want to pursue a career in the creative industries and help them to develop their talents."
In his report, planning officer John Williamson said the site is zoned for housing but attempts to market the land have been unsuccessful.
Existing steel fencing on Barossa Street will be removed and replaced with a much smaller, black painted fence to fit in better with the surrounding, conservation area, Mr Williamson said.
"There is likely to be economic benefit associated with this proposal which brings a currently unused building back into active use," he said.
Those behind Perth's failed City of Culture bid found that local artists were honing their skills in the area, but then moving away to advance their careers in places like Glasgow and Edinburgh.
Famous Grouse owner Edrington is investing £500,000 into the project to create an "ideas centre".
The new venture will be managed by the Workshop and Artists Studio Provision Scotland (WASPS).
In addition to the Famous Grouse cash, the Scottish Government is investing £335,000, with a further £250,000 coming from the European Regional Development Fund.
The bulk of the cost – £2.7 million – will come from the council.