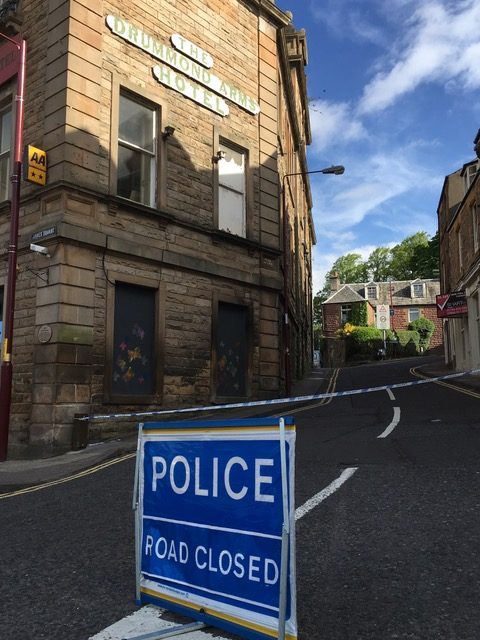 Significant cash incentives are to be offered to get some of the most prominent "eyesore" buildings in Perth and Kinross back into use.
The council has drawn up a list of key dilapidated and dangerous properties it believes are damaging communities and holding back their economies.
After years of fruitless effort to breathe new life into some of the worst – such as the Drummond Arms Hotel in Crieff – its scheme would see rates waived for a full year.
It is hoped that financial boon will be enough to encourage businesses to choose one of the region's prominent empty sites as their new home.
Council Leader Ian Campbell said the scheme was a "bold" response to dealing with some of the region's most troublesome buildings, improving streets and reinvigorating local economies.
Speaking ahead of a meeting next week at which the scheme will be unveiled, he said: "The only way we can build business, jobs and skills is to be bold.
"Empty buildings don't do anyone any good. They don't contribute to the economy and they have a negative impact on the surrounding streetscape.
"It is in the best interests of the whole area for the council to offer support to help new and growing businesses make use of these buildings.
"We will now be offering those owners who have "eyesore" buildings an incentive to get them back into use."
A report identifies 40 key buildings that could benefit from rates relief, many of which will be instantly recognisable to residents in Perth and towns across the region.
They include the former McEwens department store, the Loves Building, Harry's Bar (formerly Sportsters), Lower City Mills and the Clachan and Quality Café in Perth, together with the Drummond Arms Hotel and Strathearn Hotel in Crieff.
Others are the Bank House in Pitlochry's Atholl Road, the old toll houses on West Bridge Street and Dundee Road in Perth, the former Commercial Hotel in Errol and the Strathmore Hotel in Coupar Angus.
City Development Manager John McCrone has identified developing and returning long term vacant buildings back into use as one of the "key challenges" facing the council as it looks to grow and attract businesses.
In his report he shares the view that many "are in a poor condition and a blight on the area" and stressed the impact they could have on employment and the economy if successful revitalised.
The council's solution is to offer 100% rates relief for one year from the date of entry to one of the buildings.
It is being targeted at businesses that would mean the reuse of key eyesore vacant properties in Perth and surrounding towns.
Priorities for assistance will be projects that would retain and support new growing businesses that improve or extend the existing retail and leisure market of the area.
The council's existing Vacant Property Initiative has enjoyed success but it is felt the new rates relief scheme will enable it to take next step.
Mr Campbell added: "Bringing these prominent eyesore properties back into use has the potential to make a huge difference to our city and towns.
"Business growth is good for Perth and Kinross and support schemes like this demonstrate that Perth and Kinross is good for business."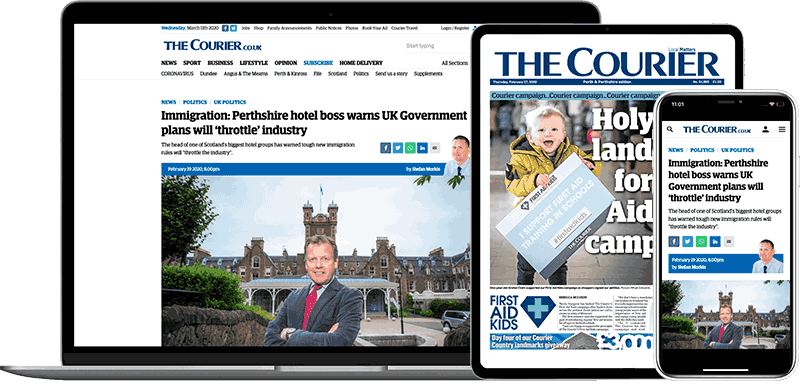 Help support quality local journalism … become a digital subscriber to The Courier
For as little as £5.99 a month you can access all of our content, including Premium articles.
Subscribe