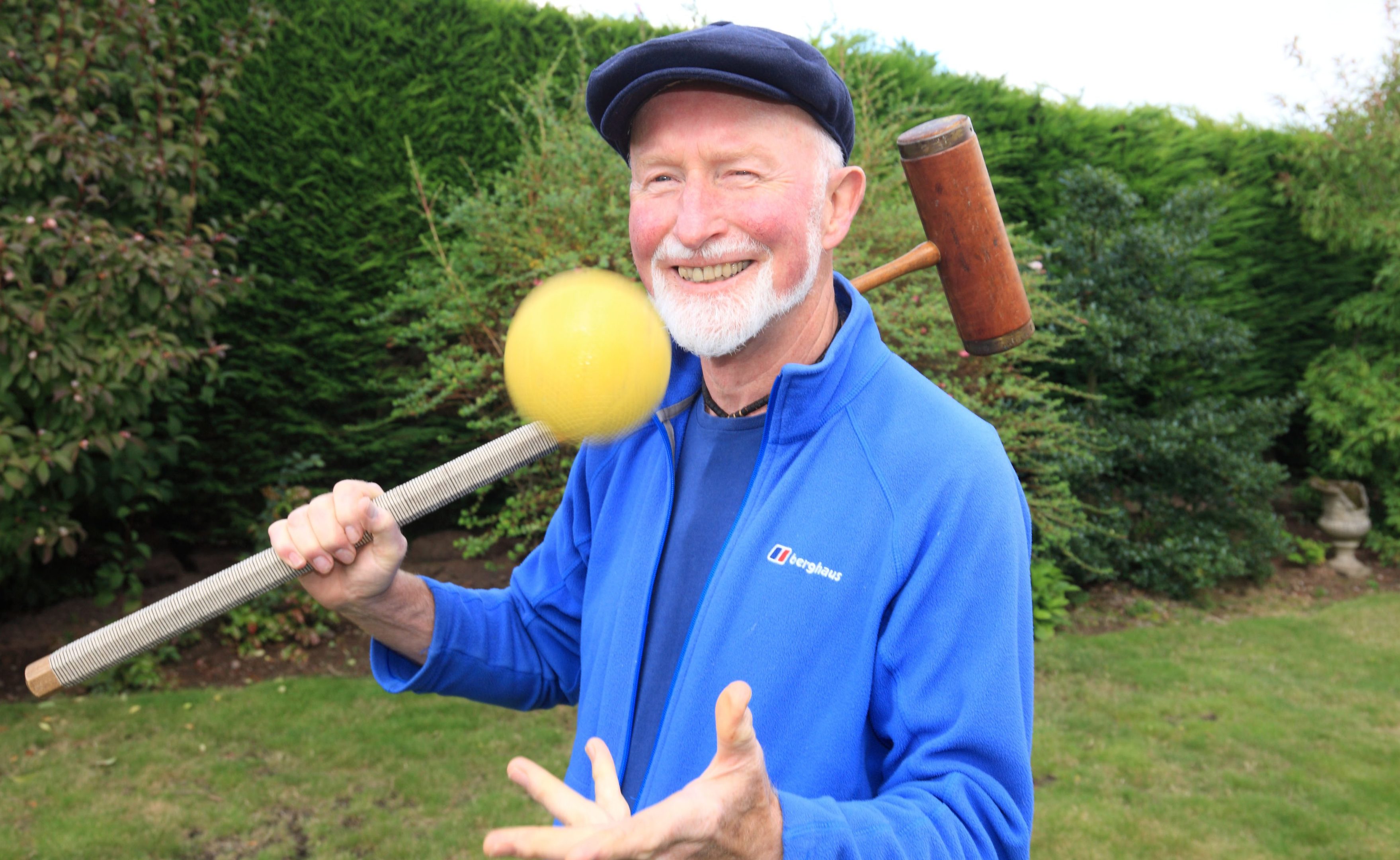 A Perth man is keen to stir interest in croquet after being surprised to find there are no clubs in the area to cater for the sport.
Roy Henderson, 67, of Viewlands Road, said he has six mallets to share, hoops and all the other kit required, but nowhere to play locally and no one to play the game with.
He said his interest in croquet began when he was studying in Aberdeen and states he is surprised by the lack of clubs associated with the game in Perth and Kinross.
"I was introduced to it years ago when I was studying in Aberdeen," he said.
"There was always a bit of a residual hankering which was boosted into action recently by me finding in an antique store a set which, although ancient, was in great nick and of high quality.
"Jacques and Slazenger mallets were the Rolls Royce of croquet mallets in their day – they have cylindrical heads whereas the modern competition mallets now have a square face.
"So I bought the croquet set with exquisite timing to find that my closest club, Kinross, had just closed down.
"However, one of that club's ex-members took pity on me — or was possibly steam-rollered by my enthusiasm — into kindly giving me a re-introductory session at the club he now has to play at in Edinburgh.
"Although he too lives in Perth and Kinross and plays at near-international level, he is without any club closer than the capital."
He continued: "I got back from that session (played on a rink shared by a bowling club) with enthusiasm now at fever-pitch and the growing certainty that in a city the size of Perth, with lots of green spaces around, that there must be other folk who would enjoy playing this game.
"My mentor described it to me as a cross between chess and golf, which in my limited experience is accurate. It's also a lot of fun and is very sociable.
"There's a bit of a misconception that croquet is the sort of game played by vicars or ladies in crinoline skirts. In fact it's more like a kind of vindictive golf in which you can have the satisfaction of knocking your opponents' balls all over the place whilst advancing your own game.
"Like golf, it's played in all weathers, even when the puddles interfere with the run of the balls.
"The game originated in India during the British Raj."
Anyone interested in helping Mr Henderson should email royandwilma@reshenderson.co.uk