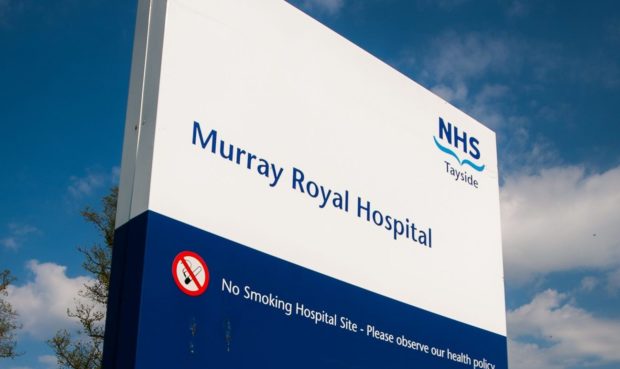 Opponents of a proposed move to close a ward catering for mental health patients are planning to stage a protest outside a Perth hospital.
Members of PLUS Perth, a mental health charity, are considering action in the week beginning September 25 against the move which would see the Moredun ward close at Murray Royal Hospital, and services moved to Carseview in Dundee.
This possible action follows members of the Perth and Kinross Labour Party campaigning in Perth city centre on Saturday by asking residents to sign a petition against any cuts to NHS services.
Susan Scott, of PLUS Perth, said their organisation will gather feedback on the proposed move to close Moredun and claims more must be done to help those suffering from mental health problems in the community.
"We need a new army of people to help with the growing number of folks abandoned in crisis," she said.
"I saw a young girl walking down the street crying her eyes out last week, when I was in the car at the time. And my daughter has comforted several emotionally upset people while working at her job in Tesco — this is the very tip of the iceberg."
Ms Scott continued: "I have asked PLUS members if they would like to show their strength of feeling against the proposed closure of Moredun by gathering at Murray Royal Hospital the week beginning September 25.
"Several PLUS members have suggested that we do something like this to make as big an impact as possible. This course of action will include people who use services — the public, carers, nurses. Who knows, if we are lucky maybe even the odd psychiatrist.
"The bigger plan is to ensure all our mental health services and supports are locally based.
"This  includes the addition of a network of safe places and better responses to people experiencing mental distress in places such as crisis houses and compassionate sanctuarys embedded in communities across Perth and Kinross."
And Tricia Duncan, chair of Perth and Kinross Labour Party, added: "It doesn't have to be this way — patients and staff deserve better."
Robert Packham, chief officer for Perth and Kinross health and social care partnership, said: "We would like to hear as many views as possible from people across Tayside and would encourage members of the public to take part in the consultation process and give us their feedback on the proposed option.
"We need to provide modern, high-quality, clinically safe and effective mental health and learning disability services now and for the future."
A public meeting will take place on Monday, September 11, from 2pm to 6pm in the Gannochy Suite of the Dewars Centre in Perth.