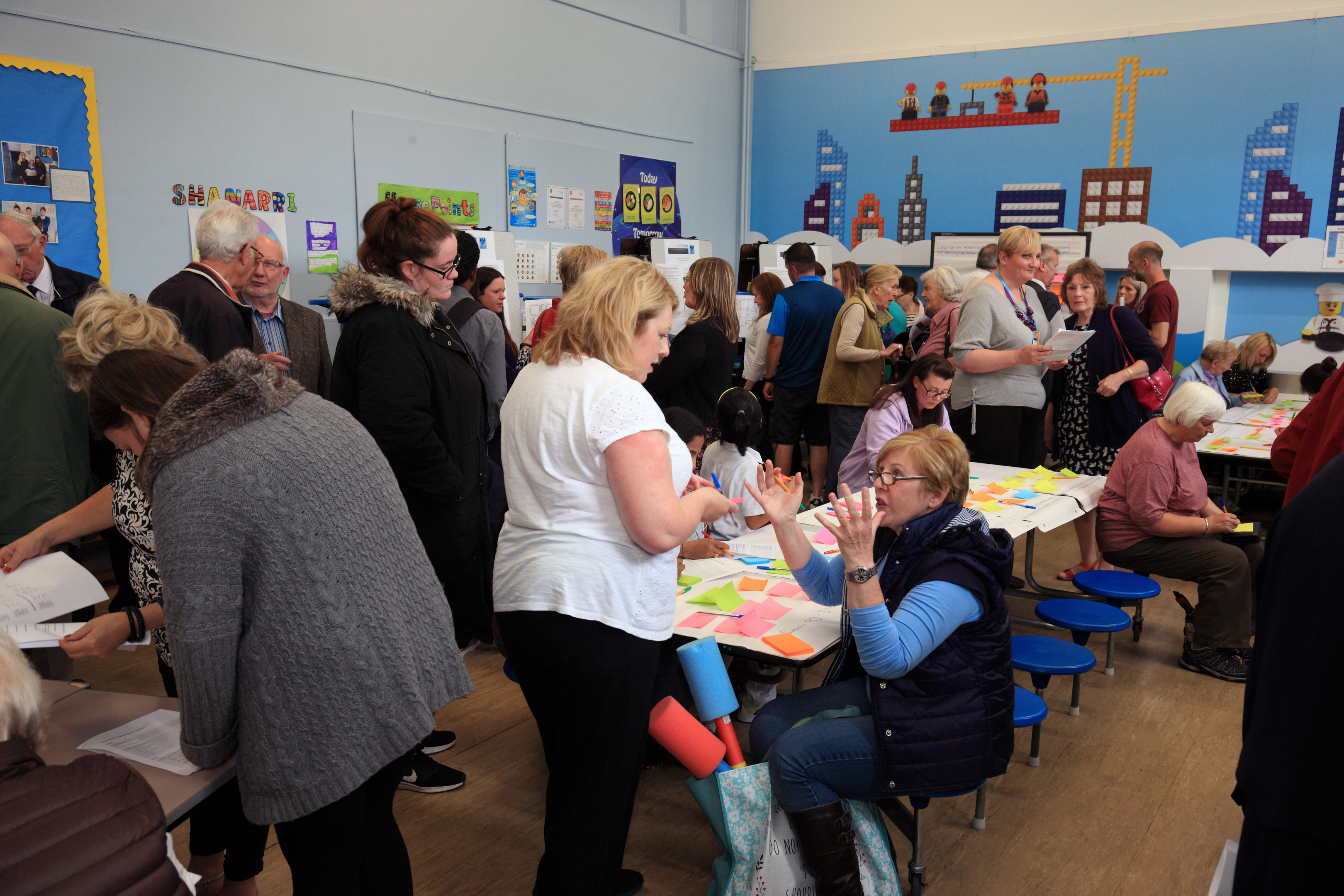 More than 20 schools will have had their futures deliberated upon by the time Perth and Kinross Council finishes its largest ever estates review.
Under capacity primaries could face closure, rebuilds or mergers under the proposals put forward by education chiefs.
The project, which will be taken forward in phases, is so important that the council's deputy leader Caroline Shiers has stepped down from that post to concentrate all her efforts upon education.
Just two consultations in, however, it is clear that parents and communities are going to fight tooth and nail to oppose any threat of closure.
First those at St Ninians Episcopal Primary in Perth rubbished the figures upon which the council is basing its review, claiming they are vastly out of date.
Those at the city's Balhousie Primary, meanwhile, staged an emotive demonstration of what the school means to its pupils and to those who live and work near to it.
They love the quality of teaching, the caring nature of their school and their is also a deep emotional attachment for many families whose members have attended for generations.
Elderly residents of the nearby Balhousie care home enjoy regular visits and performances from the children and credit them with improving the quality of their lives.
Local shops are concerned the loss of the school will remove the heart from the community.
Future consultations, no matter where they take place, are likely to see the pattern replicated.
Schools play key roles in their communities. Losing them will inevitably have a significant impact.
Many parents will clearly want the council to choose the first option in many cases — that of "do nothing".
Even were that to be the case, education in Perth and Kinross cannot stand still.
That is more true of Perth than anywhere else as the city is readying itself for unprecedented levels of expansion. 
The giant Bertha Park development alone could deliver a population boost akin to that of Crieff and Blairgowrie combined.
Plans for Bridge of Earn and Luncarty will deliver thousands more homes to Perth's outskirts.
Just how much capacity will the city need in the near future? Can it afford to close schools that could yet provide an excellent home to hundreds of new arrivals?
Are bigger and newer schools needed and if so, just how large must they be?
The council knows it cannot build super schools just on the off chance there are enough pupils to use them in the future. 
Yet there have been admissions that the planned Bertha Park secondary is likely to be too small to house all the pupils in its catchment area within a few years of its opening. 
No matter the decisions that are taken, it is clear education will remain one of the most important and complicated issues facing Perth and Kinross Council for some years to come.