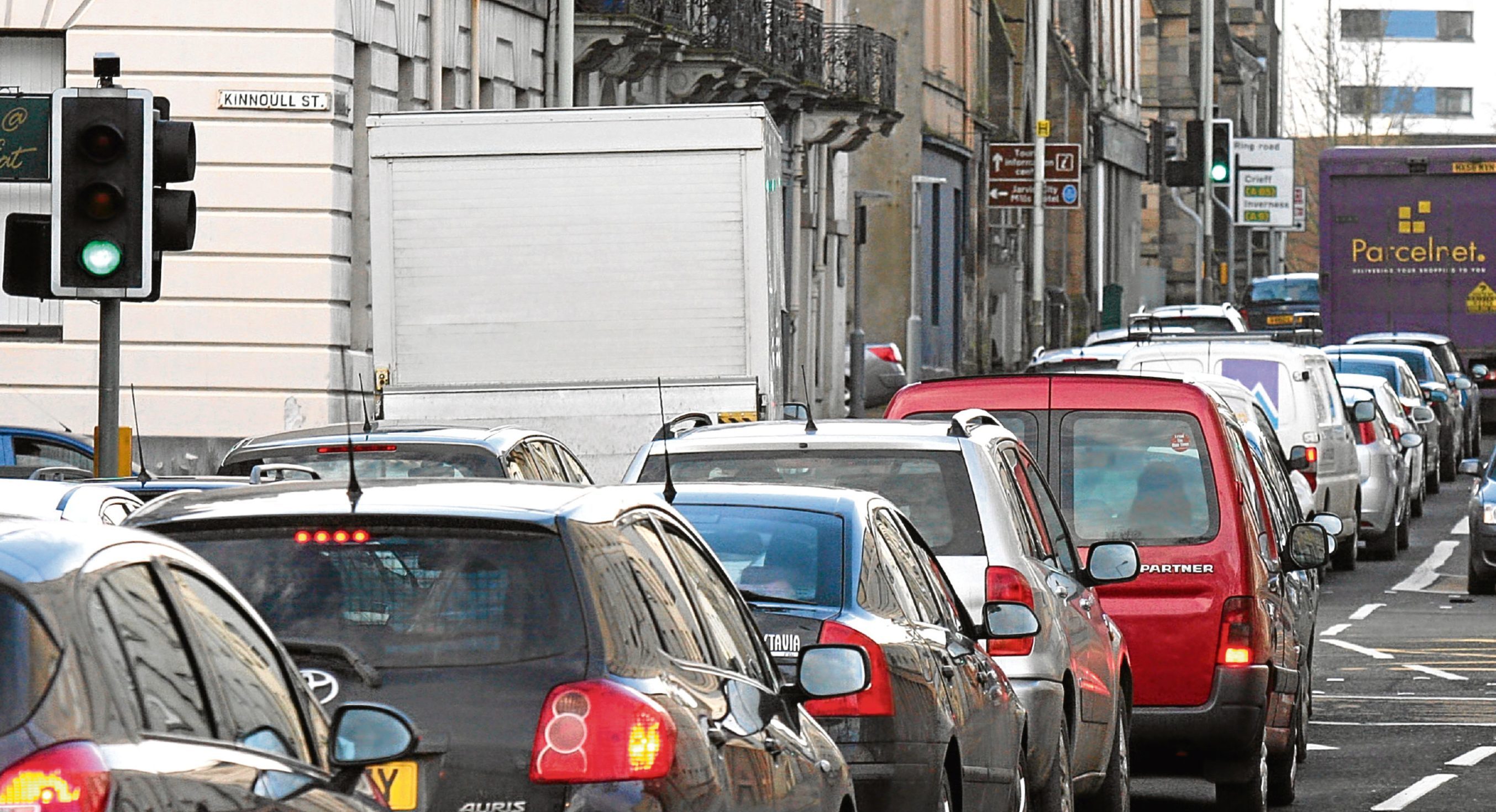 Areas of Courier Country have been highlighted as pollution zones where safety standards are regularly broken.
Atholl Street in Perth, Crieff's High Street, Appin Crescent in Dunfermline and Bonnygate in Cupar have all been cited as areas that pose a threat to public health from pollution, according to the Scottish Government report, Air Quality in Scotland.
It details the air quality management areas (AQMA) of all Scotland's local authorities and states that Dundee has one big AQMA, with no air quality management area in Angus.
A total of 38 pollution hotspots were flagged up in the report and the Scottish Government's environment committee has promised they will look into the problem.
Mark Ruskell, Scottish Green MSP for Mid-Scotland and Fife, said he has raised the issue at Holyrood and is calling on the Scottish Government to "wake up" to the need for action on the matter.
He said: "Traffic pollution causes lung and heart disease, and thousands of premature deaths every year in Scotland.
"We now need a commitment to fund low emissions zones with local councils, given we have 38 pollution hotspots in communities across the country."
He continued: "Action in our four biggest cities is welcome. But the Scottish Government must also work with Perth and Kinross Council and Fife Council to ensure that sufficient funding is put in place to tackle areas of poor air quality as Atholl Street in Perth, Crieff's High Street, Appin Crescent in Dunfermline and Bonnygate in Cupar are all listed among Scotland's most polluted streets.
"Clearly each area will face its own unique set of issues and different measures may be required to tackle this problem in Perthshire and Fife than would be introduced in Glasgow or Edinburgh.
"It's important that communities are included in the design of pollution action plans and that the Scottish Government provide the right technical support and funding.
"It's also vital that councils ensure consideration is given to air pollution during the planning process to make sure we don't see more ludicrous decisions like the approval of huge housing developments in Scone, which could yet see the village become Scotland's 39th air quality management area."
A Scottish Government spokesman said: "Scotland is the first country in Europe to pass legislation based on World Health Organisation guidelines regarding some of the most dangerous pollutants, and our Cleaner Air for Scotland strategy sets out an ambitious programme of action to promote air quality.
"As set out in the programme for Government, we will work with local authorities to introduce low emission zones into all other Air Quality Management Areas where necessary by 2023, and this includes appraisals of low emission zones for Perthshire and Fife."
"At peak times air quality in both Atholl Street, Perth and the main street corridor in Crieff can exceed Scottish air quality objectives.
"However improvement measures in accordance with Perth's existing 'Air Quality Action Plan' are ongoing and a similar plan is currently in development for Crieff.
"In addition, levels continue to decline due to the emergence of cleaner vehicles. The most significant part of Perth's air quality plan is the Cross Tay Link Road which will lead to further reductions in pollution levels throughout Perth city as traffic is diverted via this."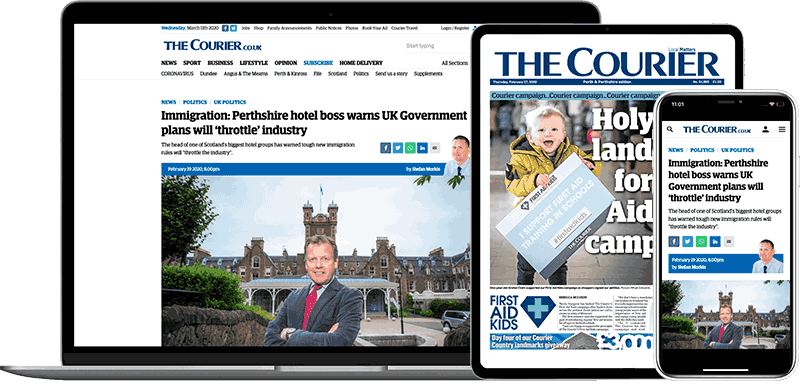 Help support quality local journalism … become a digital subscriber to The Courier
For as little as £5.99 a month you can access all of our content, including Premium articles.
Subscribe