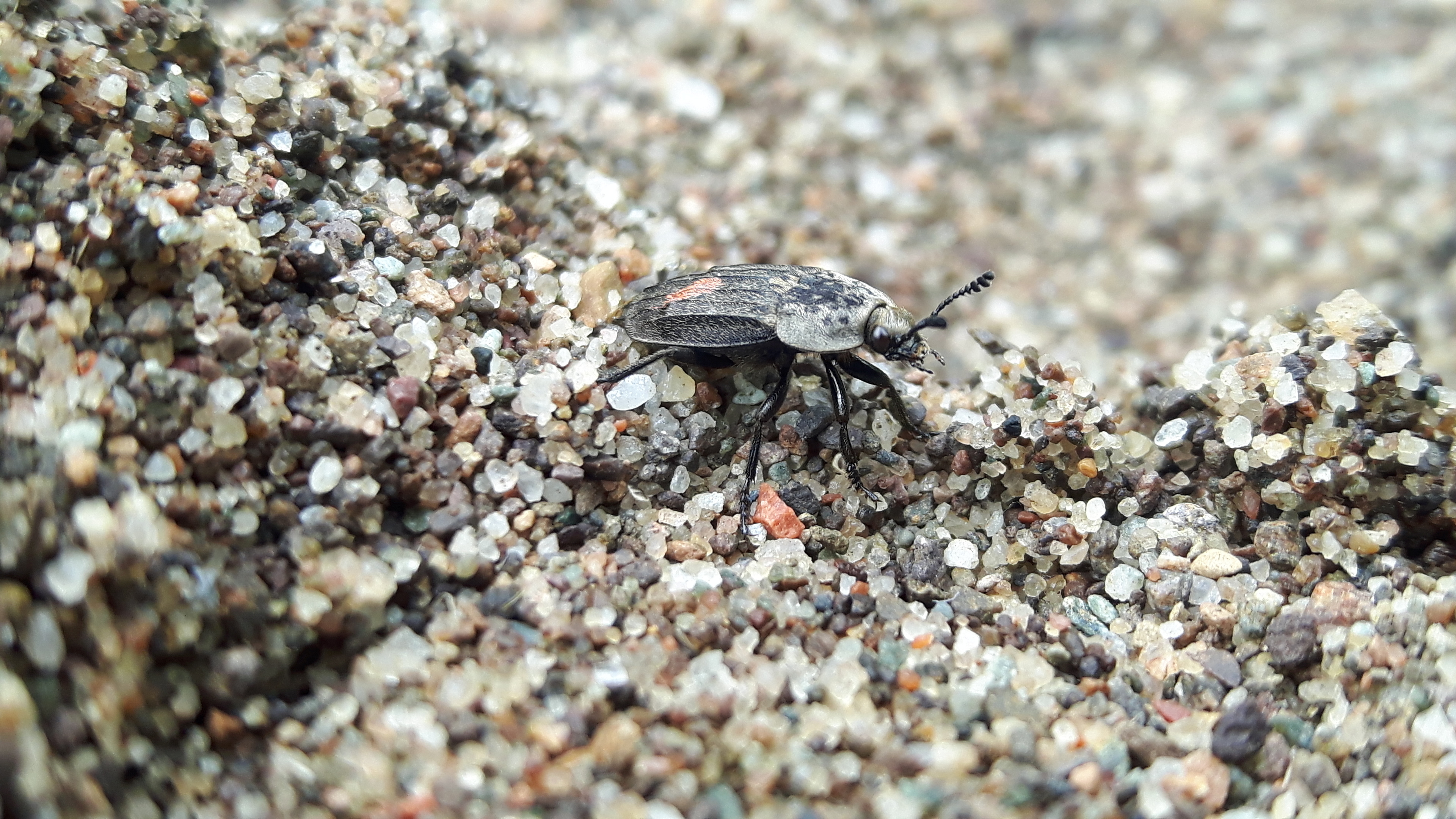 Rotting fish have proved the key to discovering the presence of one of the world's most endangered insect species in Scotland.
The stinking remains were used to bait "traps" at the Loch Leven nature reserve and resulted in a large number of Thanatophilus dispar being found.
The scavenging beetle – or carrion beetle –  is classed as critically endangered in the UK and is globally rare.
The RSPB Scotland discovery makes the nature reserve one of only two places the beetle has been found in Scotland.
Assistant warden Anna Jemmet thought the wetland habitat and loch shore had the potential to provide a home. A survey was conducted using ten "pitfall traps" that used rotten haddock as a lure as the beetle feeds on decomposing fish.
Staff were delighted with the results as eleven Thanatophilus dispar beetles were found, having been trapped in three different locations around the reserve.
All the sites were on sandy beaches at the edge of Loch Leven.
It's thought the numbers found may be evidence of a larger population on the Kinross-shire reserve.
Anna said: "I put a piece of delicious rotten fish into the bottom of the trap, hoping the putrid smell would entice the rare beetles in and it worked.
"It is a very special little beetle and we are lucky to have it here on reserve."
Previously, the beetle has only been found on North and South Uist in the Pouter Hebrides, while there are also concentrations in the Midlands in England.