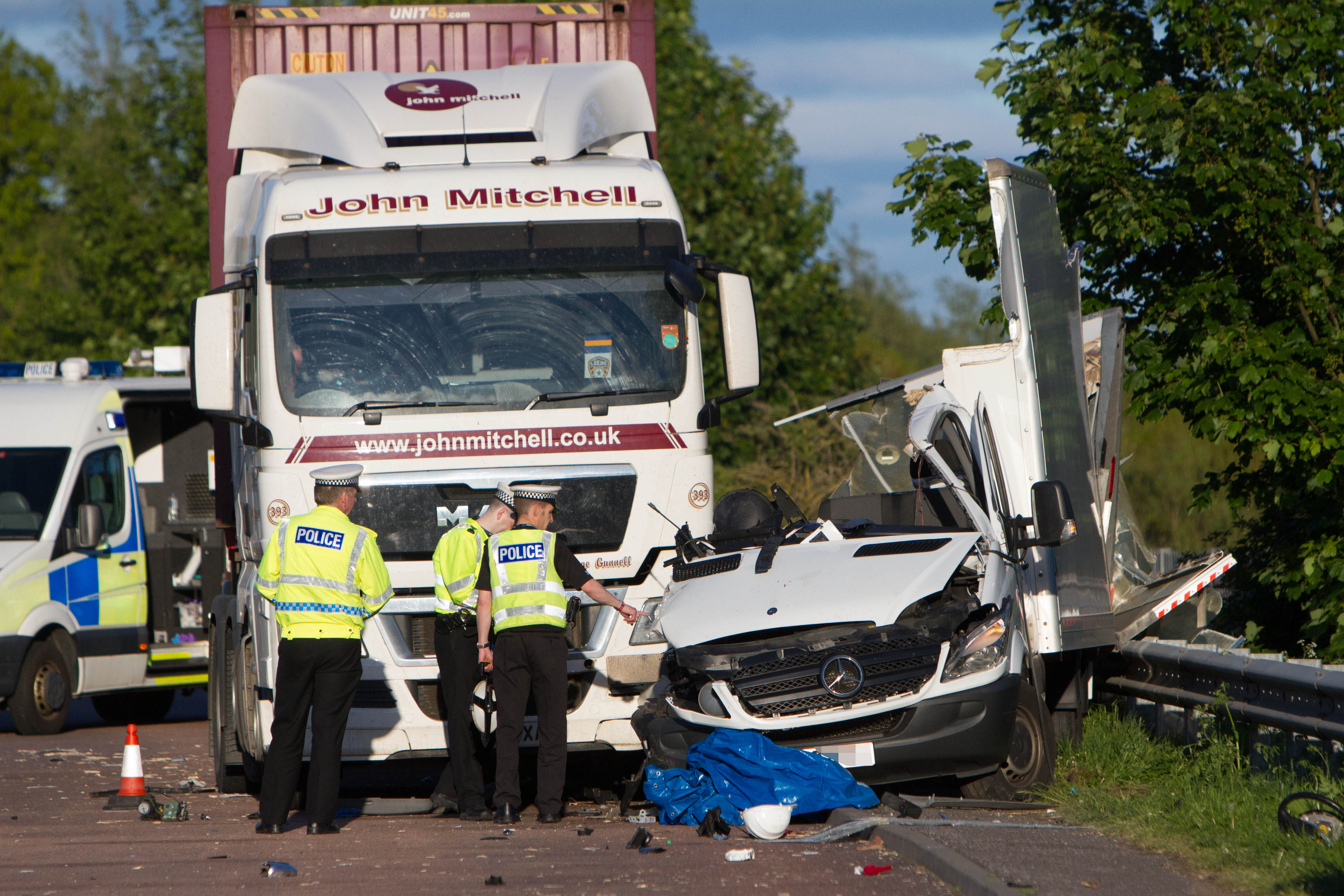 A motorist killed in an accident near Perth struck a parked lorry with such force his arm was found at the back of the trailer, while his van came to rest beside the cab.
Scott McCallum's Mercedes Sprinter squeezed between the HGV and a crash barrier in the layby on the A90 in May 2015.
A fatal accident inquiry (FAI) heard he had methadone and diazepam in his system but these were not believed to have contributed to the accident.
The inquiry, held before Sheriff William Wood, heard Mr McCallum was employed by Optimal Cleaning Solutions Limited and had been working in Aberdeen and Inverness in the days prior to the crash.
On May 25 the 36-year-old was called by the firm and asked to return the van to Glasgow, but collided with a parked HGV as he approached Walnut Grove, on the outskirts of Perth.
The driver of the HGV, Neil Clark, told the FAI that how he had been reading a book when Mr McCallum struck his vehicle shortly after 3pm.
He ran to the van and found Mr McCallum slumped across the vehicle and suffering from extensive injuries, including a head wound.
Two bottles of methadone, which Mr McCallum – a drug user from the age of 11 – had been prescribed since 2012, were in the vehicle.
A later toxicology test found he also had diazepam in his bloodstream, but were at "low therapeutic concentrations" and their contribution to the crash could not be determined "with any degree of accuracy."
But the FAI heard that he had not declared its use to either his employers or the DVLA.
Police later found that Mr McCallum had been reported as driving erratically on two separate occasions prior to his death.
Sheriff Wood concluded that the was unable to identify the cause of the crash.
"In light of the evidence that I heard in this inquiry, very few conclusions can be accurately drawn. Clearly, Mr McCallum died quickly as a result of thoracic injuries sustained through a blunt force trauma occasioned by a road traffic collision in which he was the driver.
"Notwithstanding that Mr McCallum was well-established on a methadone programme there is no evidence that the quantities of methadone – or, for that matter, the diazepam – found in his blood caused or materially contributed to his death.
"While there is some evidence of Mr McCallum's driving being – at times – somewhat erratic (both when driving between Inverness and Aberdeen and then between Aberdeen and Dundee) there appears to be no evidence that would enable me to make any findings in relation to the cause of the fatal collision."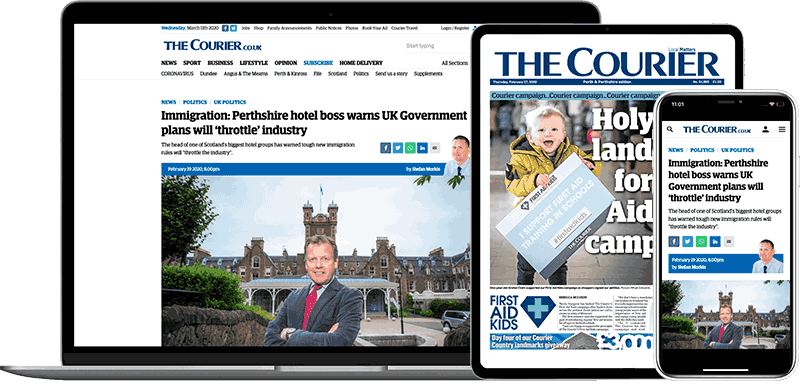 Help support quality local journalism … become a digital subscriber to The Courier
For as little as £5.99 a month you can access all of our content, including Premium articles.
Subscribe