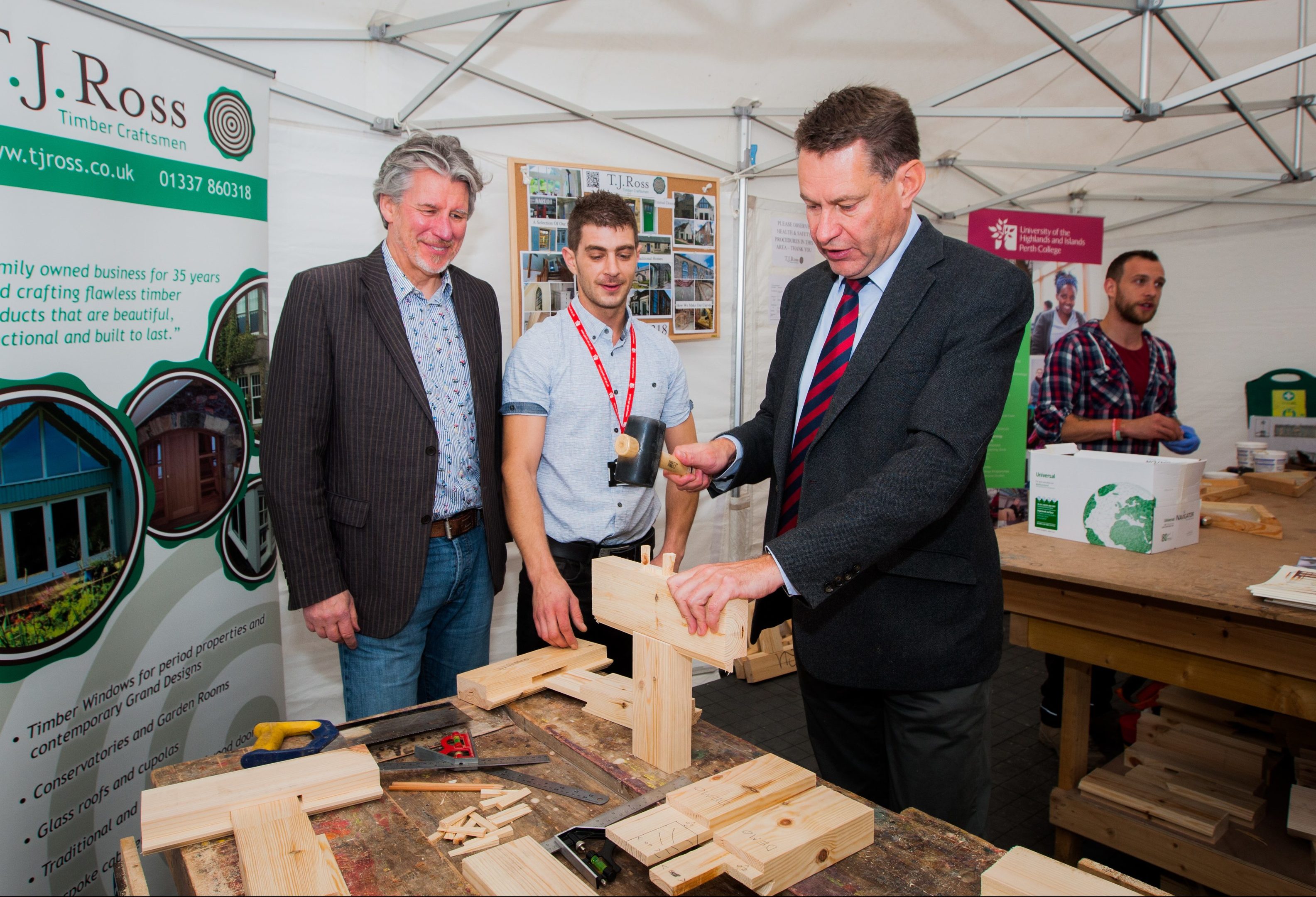 The next generation of craftsmen and women whose skills will help preserve Scotland's architectural heritage had a chance to learn more about traditional building techniques at an event in Perth.
Organised by the Fife and Tayside Traditional Buildings Forum, the two day traditional building skills event, which continues today, included demonstrations of stonemasonry, specialist joinery, sign writing, roof slating and painting and decorating.
Inspiring future generations in keeping skills alive is a major purpose of the event and secondary pupils from six schools across Perth and Kinross, who are beginning to think about their career choices, had an opportunity to try their hands at traditional crafts.
During yesterday's session MSP Murdo Fraser, under the guidance of young apprentices, also tried to master some of the skills.
"This type of event is a great opportunity for young people to find out more about potential career options in the building trades," said Mr Fraser.
"Apprenticeships in stonemasonry, roof slating, painting and decorating and plastering can provide great opportunities for employment.
"We need to make sure that we have a workforce trained in traditional building skills to maintain and repair the historic buildings that are a crucial part of this country's heritage.
"You only have to look around Perth to see a number of beautiful historic buildings. All of these properties need to be protected and maintained and that work requires skilled tradespersons."
The event, which is being held on King Edward Street, is open to anyone interested in a career in traditional building construction or property owners concerned about the condition of their building.
It features an information and materials tent, where representatives from Perth and Kinross Heritage Trust, Historic Environment Scotland, Perth and Kinross Council Planning Department, are on hand to answer queries.
Staff from Balfour Beatty are also offering advice about careers in the construction industry. For further information on potential careers go to goconstruct.org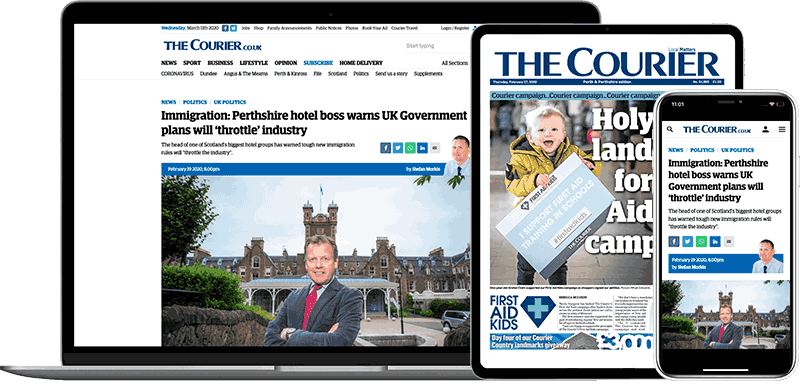 Help support quality local journalism … become a digital subscriber to The Courier
For as little as £5.99 a month you can access all of our content, including Premium articles.
Subscribe