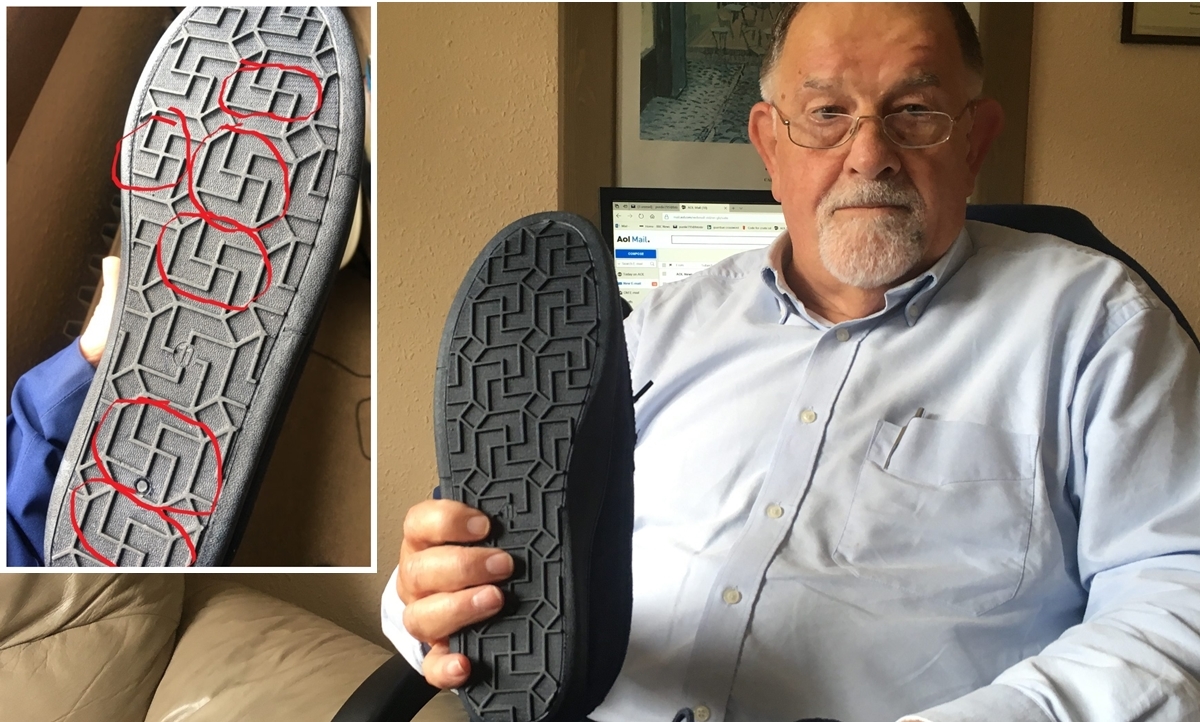 A Perth man has blasted online giant Amazon after claiming it sold him a pair of slippers with a Nazi-inspired sole.
The shoe manufacturer has defended the best-selling brand after retired engineer Sam Purdie complained their soles were "covered in swastikas".
Mr Purdie said he was horrified to see the Nazi emblem on the underside of his new £9.99 navy moccasins.
The 81-year-old claims he was censored when he tried to warn potential customers on Amazon.
However, the company behind the Jo & Joe brand slip-ons has insisted that the pattern is a "honeycomb maze" and nothing to do with the Third Reich.
Burnley-based suppliers LJ&R Footwear said: "This is the first time that this has been brought to our attention.
"This outsole is widely available in China and has not been developed by us."
She added: "Any resemblance to the sign in question is purely coincidental, it is a honeycomb maze pattern."
Mr Purdie said he will never put the slippers on this feet.
"I was just looking for a comfortable new pair of slippers, nothing fancy," he said. "I saw them on Amazon and they looked ideal.
"But when I got them, the first thing I saw was all these swastikas on the soles. I thought it was absolutely disgusting."
He said: "My father and three uncles fought in the war and that image is not something I want in my house.
"But I really worry that a Jewish family would buy these without knowing about the pattern. That's why I posted a review on Amazon."
However, his post was removed by the internet retailer, who claimed it "violated" guidelines.
"I never got an explanation, but I presume the word 'swastika' triggered some kind of alert," Mr Purdie said.
"I wasn't asking for a refund. Those slippers are going straight in the bin."
Amazon did not respond to requests for comment.
Mr Purdie also raised his concerns about the slippers to the Scottish Council of Jewish Communities.
The Glasgow-based group had early raised concerns about American-made boots which left a trail of tiny swastika prints.
A spokesman said: "The manufacturers and suppliers should be pressed about their plans to withdraw the item or to change the pattern."