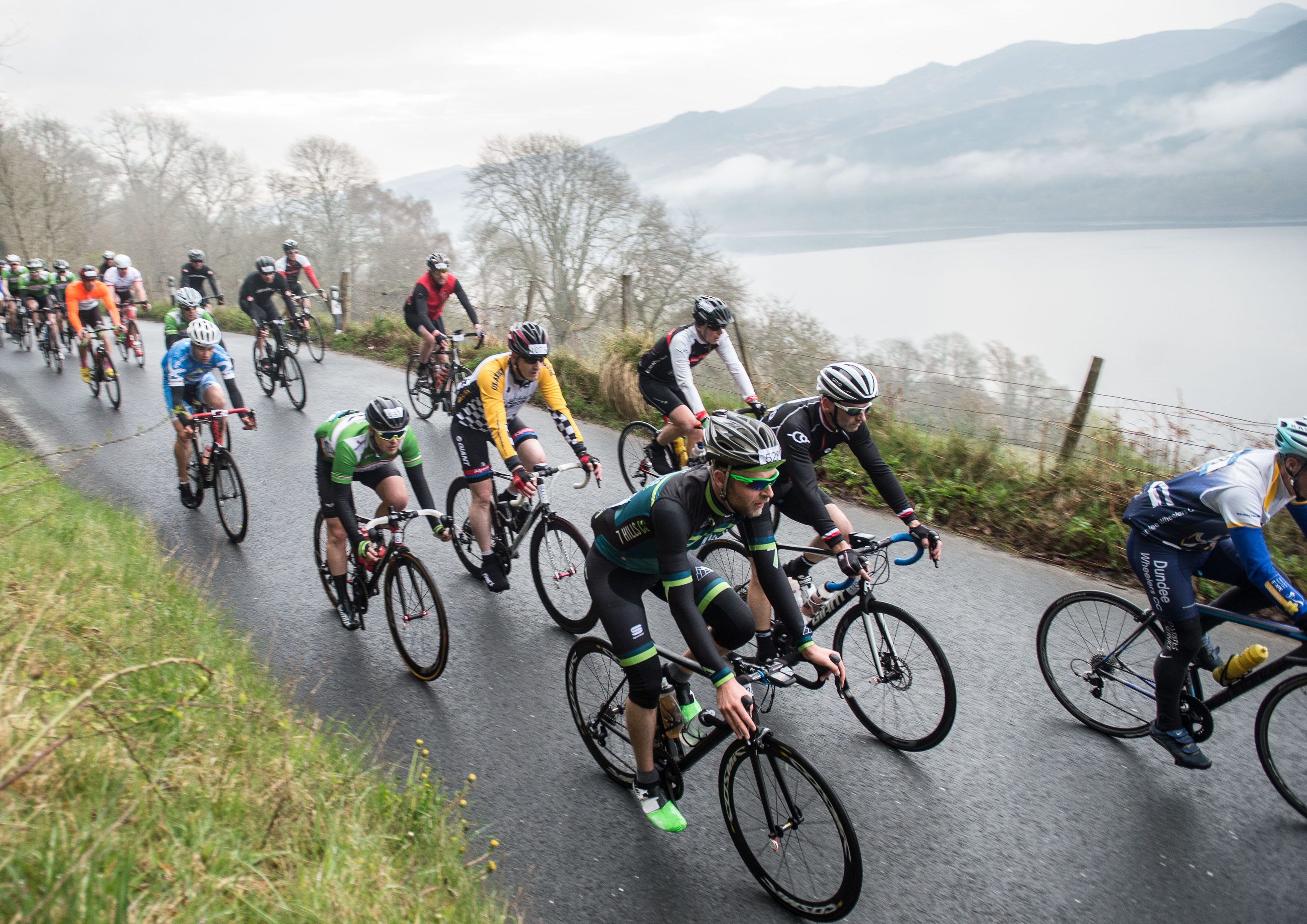 The Etape Caledonia could return in 2018 with a longer and more challenging route available to the hardiest of its participants.
Organiser IMG says it has been inundated with calls for an extended event in recent years as they look to prolong the fun — or perhaps pain — of cycling through Highland Perthshire.
After months of consultation, it is seeking permission to go ahead with a route extension next year that could see the keenest riders completing 110 miles.
Discussions with communities, elected members and other interested parties have focused upon continuing the route through Glen Lyon.
That would enable stunning Ben Lawers to be added to the existing 81-mile Etape, which already calls upon the lower slopes of Schiehallion and visits Loch Tummel and Loch Rannoch.
The addition of Ben Lawers would also offer cyclists the chance to enjoy views over Loch Tay before heading back to the finish in Pitlochry.
A spokeswoman for the Etape organisers confirmed: "IMG has been in formal discussions with the relevant stakeholders for a route extension and await the necessary approvals."
The extended route could result in some temporary road restrictions around Kenmore and Killin and that has proved controversial as communities there have never before been affected by the closed-road event.
Gaining permission may, therefore, not be guaranteed but from fraught beginnings — when protesters took illegal steps to halt its progress — the Etape has become one of the UK's best-loved cycle events.
It has contributed greatly to the successful marketing of Perth and Kinross as a go-to destination for cycling.
And it has proved a major catalyst for additional celebrations of cycling, including festivals from Pitlochry to Kinross.
Participation in the Etape has increased each year — as have the sums raised for main event charity Marie Curie and others chosen by individual riders.
More than 5,000 hardy cyclists took part in the hugely successful 2017 cycle in May and riders are being encouraged to register interest for 2018.
It has also gained a reputation as one of the friendliest cycling events — and one of the most picturesque, taking riders through mile after mile of stunning Highland Perthshire countryside.
The event is said to contribute heavily to the local economy, as participants and their supporters visit the area from across the UK.
Many are now said to build extended trips around the event.
The community view…
Etape organisers have been urged to keep in close contact with communities along the extended route if they hope to smooth the passage of the Etape field into Glen Lyon.
IMG met with Glen Lyon and Loch Tay Community Council last year to present initial proposals for a longer ride.
Vice chair Kath Douthwaite said continued talks would be the best way to keep the community on side – though she said some would never roll out the red carpet to the Etape.
"You will always get people for whom it will always be an inconvenience and those who question what benefit they draw from it," she said.
"It is just for one day though, many people enjoy it and it is for a good cause. I for one am not against it.
"The Etape has been taking place for many years now and a lot of the problems have been solved, though there remains room for improvement as there are still issues with litter and signs.
"There is still plenty of time IMG to talk to the community and address any concerns they may have."
In 2009 – and then again in 2011 – tacks, drawing pins, screws and even staples were strewn along miles of the cycle route, causing hundreds of punctures and a number of falls.
Such ill will has, one the face of it, largely dissipated and there is little said about the event now that is not positive.
Participants speak of the camaraderie and friendliness of the Etape Caledonia and of the stunning scenery and sense of achievement they get from completing the ride.
Many locals and visitors will speak of the carnival atmosphere generated in Pitlochry, while the event is also a huge boost for many businesses.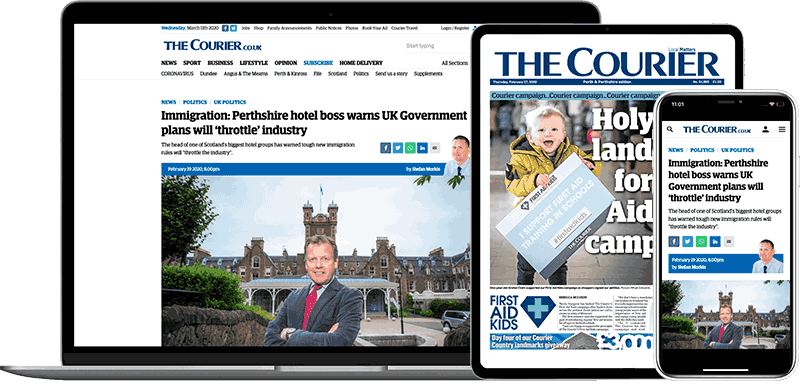 Help support quality local journalism … become a digital subscriber to The Courier
For as little as £5.99 a month you can access all of our content, including Premium articles.
Subscribe