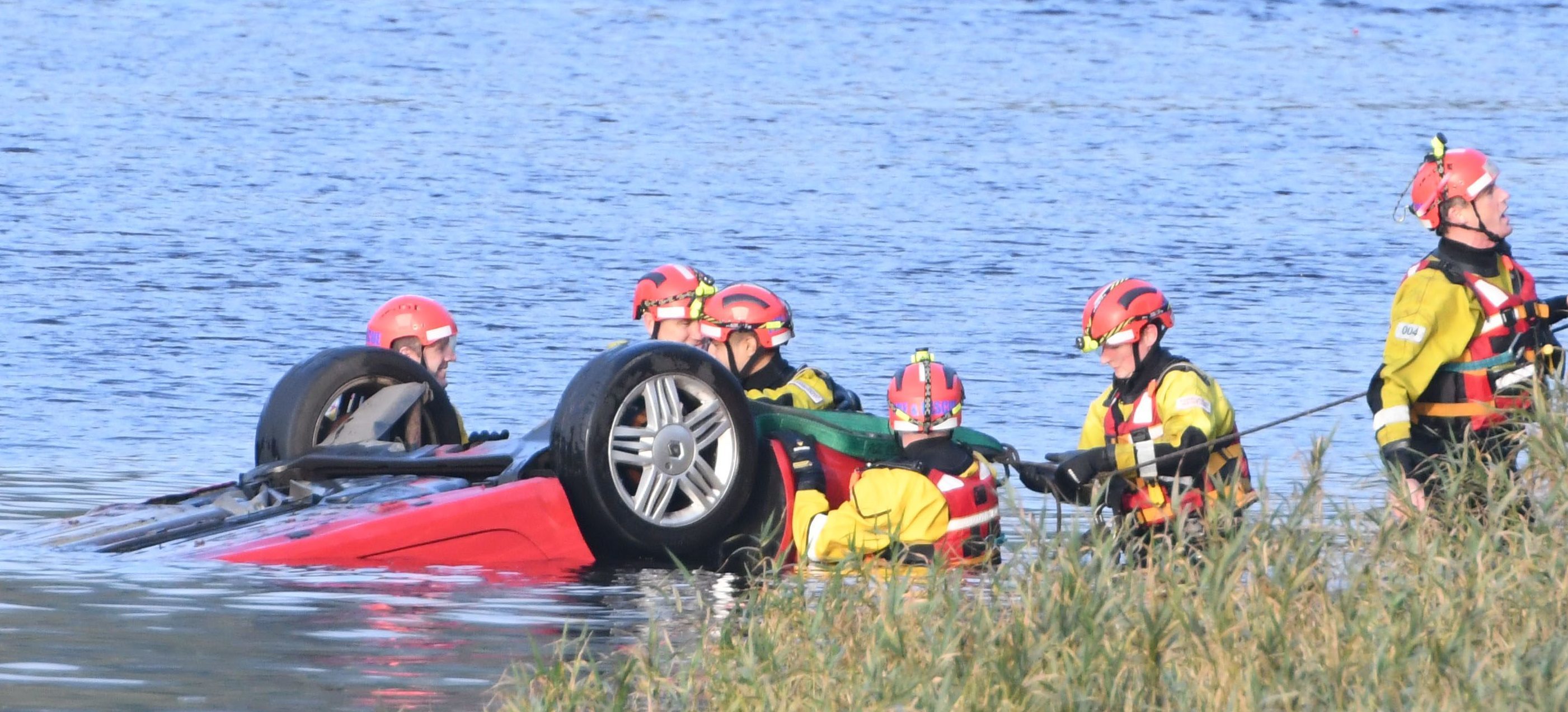 Police have spoken to the owner of a car that was found in the River Tay near Perth and are continuing their investigation into the matter.
The red Renault vehicle was discovered in the water near Walnut Grove around 5pm on Tuesday by a worker from a nearby sewage plant and this sparked a full-scale emergency rescue operation, which included a coastguard helicopter, a lifeboat crew from Broughty Ferry, police, firefighters and an ambulance specialist response team (SORT).
On Wednesday, a spokesperson for Police Scotland confirmed no one had been in the car when it entered the River Tay, but stressed officers are still looking into how the car came to end up in the water.
"We're satisfied that there was no one in the car," he said.
"The registered keeper of the vehicle has been traced, and has confirmed the car is not stolen.
"Inquiries into exactly how and when the car ended up in the River Tay are on-going."