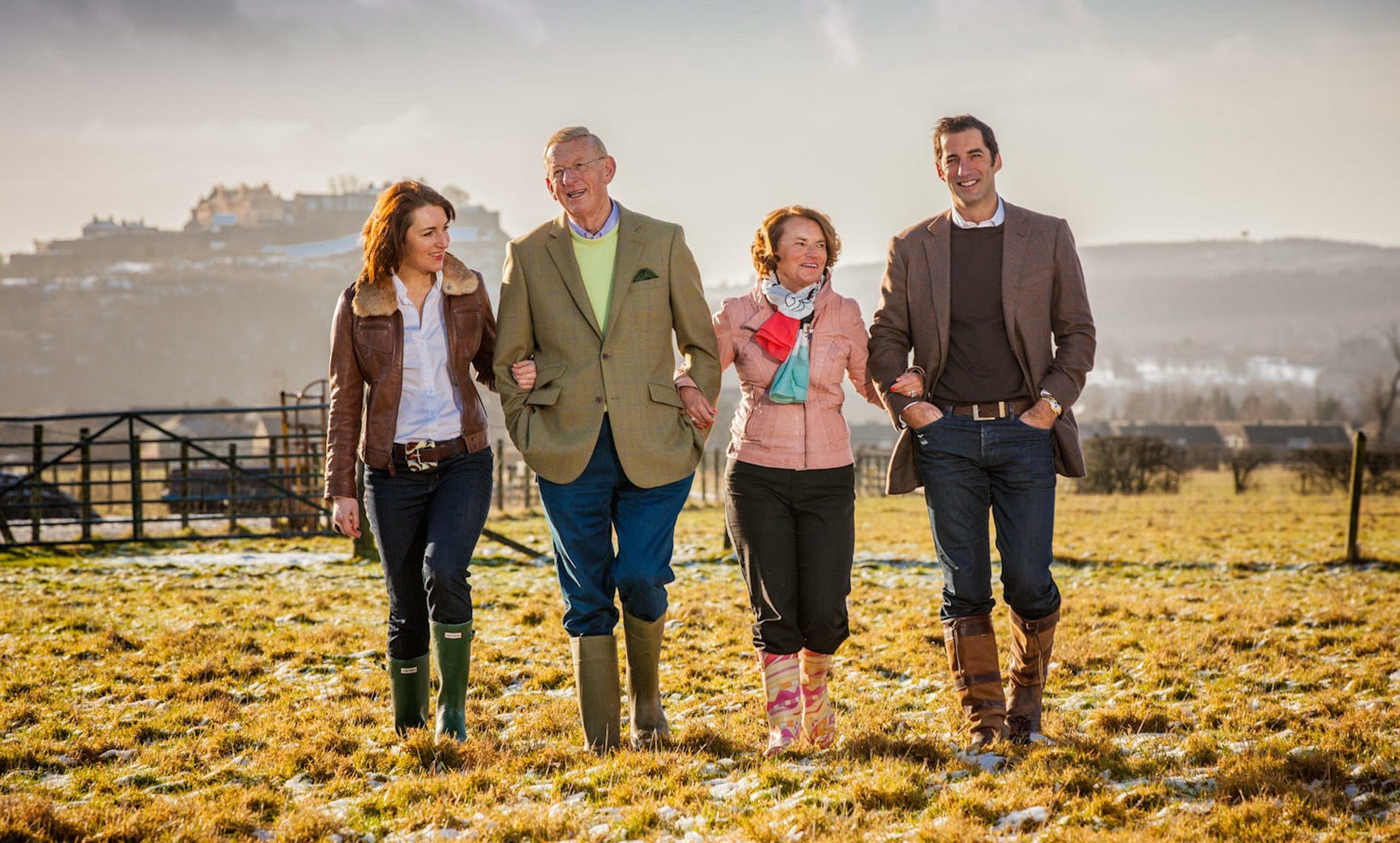 Scottish ministers are being urged to back controversial plans for a major  housing expansion on the Perthshire border.
The 600-property development at Bridge of Allan was rejected by councillors last year after scores of objections from locals.
The Scottish Government is poised to announce its decision on an appeal lodged by developers Mactaggart and Mickel Homes.
The project is a team-up between the construction company and dairy firm Graham's. The plan includes a £20 million expansion of Graham's business at Airthrey Kerse Farm.
Bosses believe the project will provide a major economic boost for the local area and the agriculture sector, as well as addressing a housing shortfall.
The plan features 150 affordable homes, a primary school, neighbourhood centre and public park. The new homes would fund the dairy farm expansion, which is expected to generate around 400 jobs and a 50-person apprenticeship scheme.
The scheme will also create 350 construction jobs.
But objectors say the population boom will put an extra stain on local roads and the public transport network.
The plan was rejected by Stirling councillors amid concerns about flooding on the site.
Graham's said the farm expansion would help give Scotland's homegrown dairy industry a competitive advantage, pointing out that 90% of butter bought in Scotland is imported.
Managing director Robert Graham said: "Our application with Mactaggart and Mickel Homes is about investing in people, homes, research, education and infrastructure to strengthen the Scottish economy – everything that we know is important to the Scottish Government.
"It would also represent the largest single investment in the dairy sector in over 30 years.
"It is a massive commitment and we are hopeful that the Scottish Government recognises the part it would play in mobilising Scotland's wider economy."
Mr Graham added: "Through joint working, the business community must do all we can to keep Scotland moving forward. A positive decision on our application means that we can help make that happen."
Andrew Mickel, director of Mactaggart and Mickel, added: "Our plans will deliver significant benefits to the area, including much needed affordable housing, a new primary school, a new substantial area of publicly accessible open space and parkland, as well as fantastic new amenities in a local neighbourhood centre.
"Importantly, as with all our developments, we are committed to working with the local workforce to deliver a further boost to the local economy."
Bridge of Allan Community Council called for the project to be thrown out because Airthrey Kerse does not feature on the area's official Local Development Plan.
Scottish ministers are expected to reveal their decision in the coming weeks.