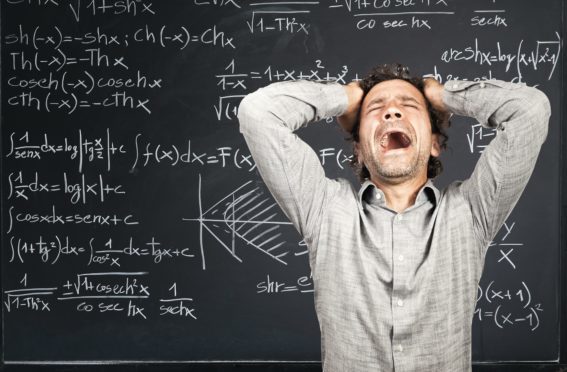 Of all the hurdles teachers face in trying to fulfil their role, maintaining discipline must rank among the most testing.
Unruly behaviour saps the spirit of even the most dedicated of teachers, occasionally leaving them to question their sanity in pursuing the profession.
The issue was thrust into the spotlight in unwanted fashion for one unfortunate Perth school over the past few days when a number of incidents, including the repeated setting off of fire alarms, disrupted learning and justifiably annoyed the fire service whose time could be better spent than haring off to false calls.
Cue much gnashing of teeth and shaking of heads from people of a certain age and mutterings of "things weren't like that in my day", "the belt never did me any harm" etc.
While corporal punishment may have helped keep a cap on boisterous behaviour in the dim and distant past, did it really enhance teacher/pupil relationships?
It is highly questionable that living in fear was a particularly healthy atmosphere and conducive to learning.
Nowadays a more even relationship exists between teacher and pupil with institutional violence playing no part in maintaining order.
Keeping the children enthused and inspired (easier said than done I am sure) will go a long way to helping maintain discipline, but one problematic factor casts a long shadow over all schools' efforts.
If teachers are to maintain order they require the full support of an important ally — parents.
If parents fail to back teachers in their efforts, pupils will pick up on that and inevitably difficulties in keeping an ordered school life on track will ensue.
Let's hope that the parents of the small minority of youngsters involved in the latest Perth incidents will fully accept whatever measures the school takes to punish those disrupting the smooth running of the school — and deter others from similar behaviour in the future.