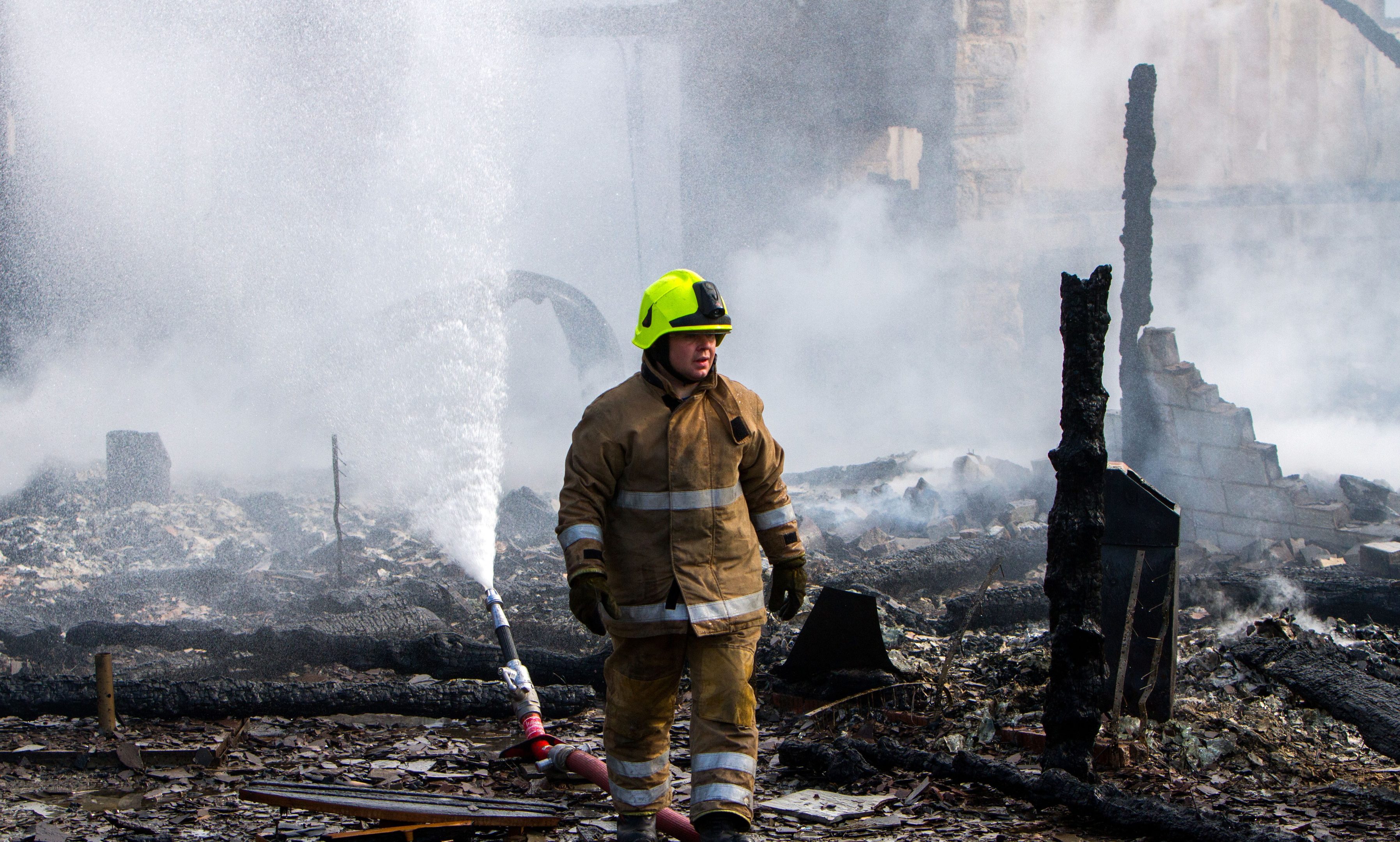 Ambitious plans to breathe new life into the site of a fire-ravaged Perthshire hotel have been called in by the bosses of Britain's biggest national park.
Developers lodged proposals with Perth and Kinross Council earlier this summer to build new holiday homes at the Spittal of Glenshee.
The £1.5 million scheme is expected to attract around 50,000 visitors a year.
The plan involves demolishing the remains of the Spittal of Glenshee hotel, which was razed to the ground in a fire three years ago.
Now the Cairngorms National Park Authority has called in the application, claiming the 18 new cabins could have significant issues on the park's "collective aims".
The move means that a final decision will no longer be taken by local councillors.
In a letter to project leaders Yorsipp Ltd, a park authority spokesman said: "The proposal is considered to raise issues of significance to the collective aims of the National Park, in respect of the provision of tourism accommodation and facilities close to the A93 scenic route outside a settlement; social and economic well-being and landscape impacts, in relation to conserving and enhancing the landscape."
Meanwhile, Scottish Natural Heritage has lodged a holding objection against the plan, calling for more information about the potential impact on fish and wildlife in the River Tay.
A spokesman said: "The proposed development lies adjacent to the Shee Water, part of the River Tay SAC (special area of conservation) designated for its Atlantic salmon, lamprey species, otter and clearwater lochs."
He added: "In our view, this proposal is likely to have a significant effect on the Atlantic salmon, otter and lamprey qualifying interests of the SAC.
"We consider that there is the potential for the drainage from the development to have a detrimental effect on water quality in the long term and for the protected species to be damaged through the release of sediment and pollutants to the river during the construction phase."
Council officers have also asked Cairngorms planners to demand a full flood risk assessment at the site.
A business plan commissioned by the Spittal of Glenshee community steering group claimed the new holiday homes could generate nearly £2 million for the Scottish economy each year.
The study stated: "The oldest, now fire-gutted, hotel buildings at Spittal of Glenshee date back to 1796 and this long history means that the area is well known amongst locals and visitors in Scotland and beyond."
It concluded: "The overall approach is to create a destination that acts as the 'Welcome to the Cairngorms,' providing a cafe, retail area and activity hub."