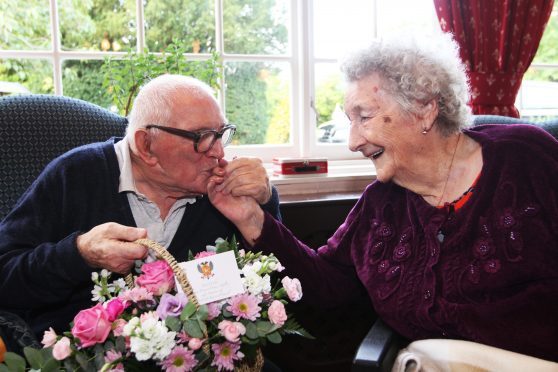 A Perthshire couple are celebrating their incredible 76th wedding anniversary.
Donald and Jean Scott met when they were 18 and their marriage at the age of 21 has brought them three daughters, grandchildren, great-grandchildren and great-great grandchildren.
Donald was born and bred in Perth while his wife was born in Edinburgh but moved with her family to the Dunkeld area at a young age.
Donald had already stepped into the career that would see him through his working life and kindled a lifelong passion for the railways.
Aged 16, he joined the railway, starting work in the same yard as his father and his brothers with London and North Eastern Railways.
Joined at the Moncreiffe Care Home in Bridge of Earn by daughter Shirley Anderson and Perth and Kinross Provost Dennis Melloy, Mr Scott was only too happy to reminisce.
Shirley said family days out had often involved a trip to see a steam train or two in action, with Donald remarking that his favourite had been LNER's 250 Perthshire, powerful and "green in colour".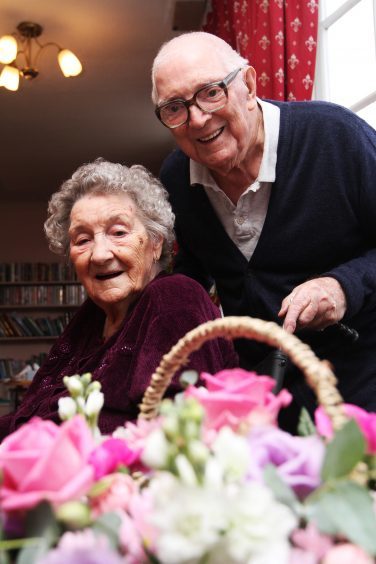 He also shared memories of some of the famous passengers who climbed aboard his train in years gone by.
"I was the fireman on the trains," he said.
"One time we had the entire Royal Family as passengers, heading for Balmoral, another time our passenger was Queen Mary (wife of King George V)."
Winston Churchill was another to have Donald providing the power to his journey – though the pensioner didn't know it at the time.
"He joined us from an airfield up north and we took him to Leuchars and then on to Inverkeithing. I was up front and didn't know he was one of our passengers. We didn't find out he'd been aboard until a few days later."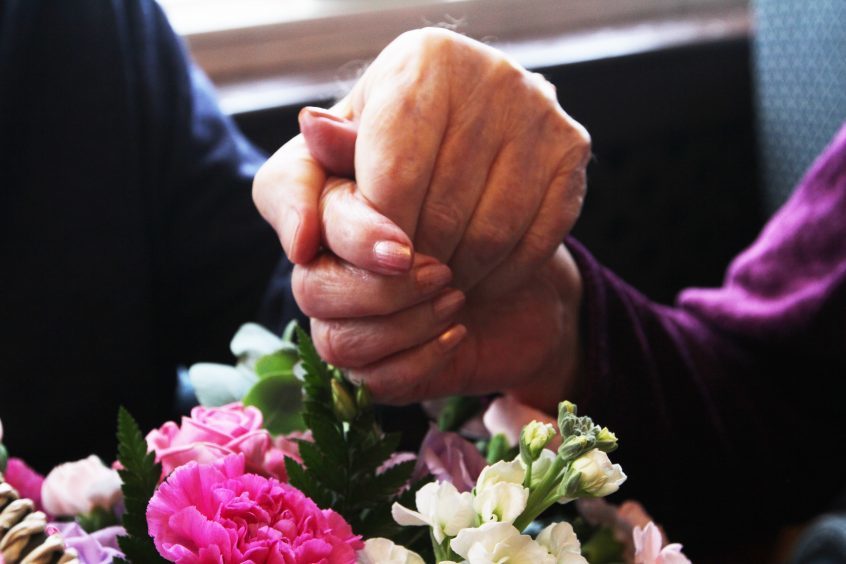 Jean worked for Thomson's Laundry in Perth before moving into retail.
Now together at the care home, Mr Scott said they had had to think long and hard before giving up the family home.
It is thanks to manager Norma MacLeod and her staff, however, that the couple have had few regrets since moving in.
"It's been fantastic," he said. "Norma really looks after us."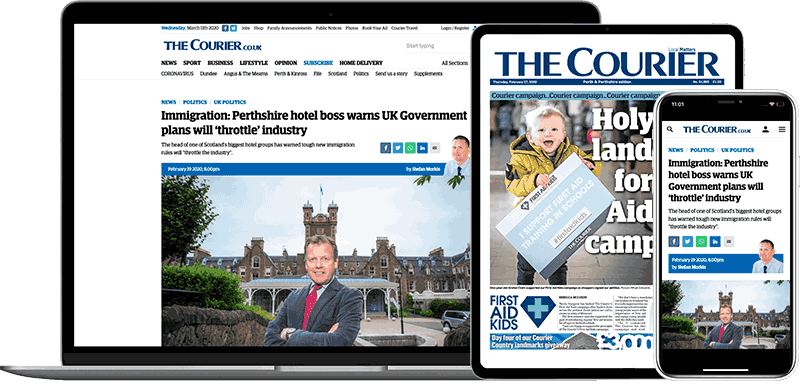 Help support quality local journalism … become a digital subscriber to The Courier
For as little as £5.99 a month you can access all of our content, including Premium articles.
Subscribe