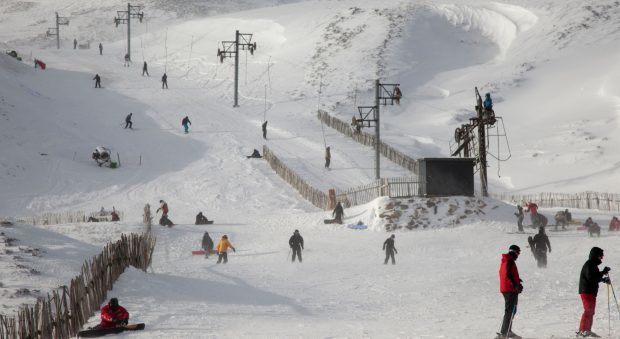 A new four-man chairlift is to be installed at Glenshee ski centre, enabling it to transport almost 2,000 people per hour.
Planning permission for the new chairlift at Glenshee, which will replace an old T-bar tow, was granted by the Cairngorms National Park Authority (CNPA).
The chairlift will take up to three times the number of skiers and snowboarders to the slopes, with a capacity to transport 1,800 people per hour.
The development is part of an on-going programme to replace older infrastructure at Glenshee and improve the visitor experience at the site. It is expected to be operational in 2019.
Katherine Donnachie, CNPA planning officer, recommended the application for approval.
"The development complies with policies in relation to economic development as well as sports and recreation," she said.
Eleanor Mackintosh, convener of the CNPA planning committee, said: "Glenshee is one of the park's key attractions and is very important to the local economy. I fully support this development and welcome Glenshee Ltd's investment in the ski centre to ensure its on-going viability and I am sure the new chairlift will prove very popular with skiers and snowboarders."
Glenshee Ski Centre is the largest of its kind in Scotland, covering an area of more than 2,000 acres extending across four mountains.