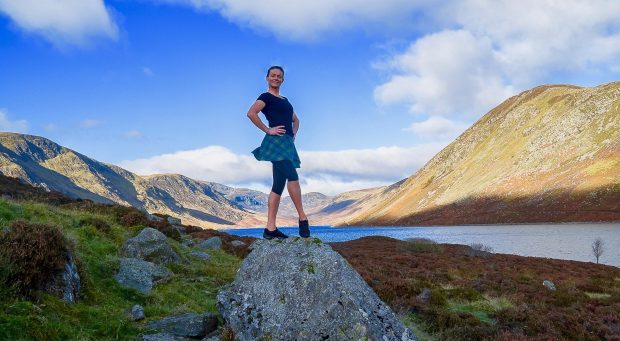 A Perthshire woman is setting up a new foundation to promote health and exercise for local people and is hoping to get celebrity backing for her venture.
Former Highland dance champion Gillian Urquhart, 43, from Scone, who runs dance fitness company Highland Hustle, is setting up the foundation – Hustle Helps – to benefit local people in the community.
She is kicking off with a fundraising ceilidh in Murrayshall House Hotel, Scone, and has extended invitations to Lorraine Kelly as well as local politicians John Swinney and Pete Wishart to join in the fun and help raise money for the cause.
Gillian said: "Lorraine Kelly has actually joined in one of my classes, so it would be great to get her support. The foundation is being set up to promote healthy living and exercise.
"We know it can get expensive to get equipment or venues, so we hope to be able to raise money to help any cash-strapped organisations,  and in doing so bring back the emphasis of the importance of exercise to our health.
"We want to remove barriers to activities, sport and dance."
Gillian, a former PE teacher who performed as a solo dancer in the Edinburgh Military Tattoo, set up Highland Hustle to bring the benefits of Highland dance training to the wider public. After three years, the dance regime is now in seven countries, with more than 200 classes and its popularity is growing.
Gillian is taking part in the Highland Dance North American international conference this month in Vancouver, Canada , where she intends promote the virtues of traditional dance.
"I'll be doing interviews and classes when I'm over there, and of course spreading the word about the benefits of health and exercise," she said.
"I do hope people will support the first fundraising event for Hustle Helps."
Details of the ceilidh, which will be held on Saturday November 11 at 7.30pm at Murrayshall House Hotel,  are available at www.highlandhustle.com.