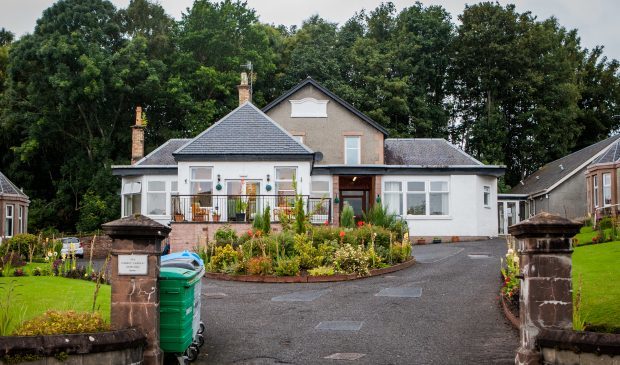 A senior care worker carried out a catalogue of verbal and physical abuse against residents at a Perthshire care home, a panel has found.
Tracy Hopkins, who previously worked at the Robert Douglas Memorial Home in Scone, struck and pushed a resident who had dementia, diabetes and difficulties with his mobility and forced him to stand up and walk on November 17, 2015.
The Scottish Social Services Council's fitness to practise panel also established Ms Hopkins "aggressively grabbed" another resident – who was classed as vulnerable – on July 23, 2015.
In addition, the panel also found the senior care worker, who had started working at Robert Douglas Memorial Home in January 1998, had provided care to two other residents between 2013 and 2015 when their care plans stated they did not require two carers to help them.
The hearing had heard from a female care assistant at the home who had seen incidents relating to the resident with dementia. She had told the panel this man didn't want to be in a care home, appeared depressed and had been refusing to eat.
The hearing was told on a particular shift the male resident had been crying all day. The care assistant told the panel the man had refused to eat his dinner and Ms Hopkins had shouted at him and hit a plate against a table while "acting aggressively."
The witness told the panel Ms Hopkins demanded the man then walk to the toilet, had shouted at him and pulled him up from his chair.
The hearing was told Ms Hopkin's anger towards the man "escalated" when she noticed he had wet his trousers. The care assistant told panel members it looked like Ms Hopkins was "humiliating" the man who then lost his balance and fell.
The female care assistant also gave evidence that Ms Hopkins took the man to his bedroom in a wheelchair and that she followed the pair to assist. However, when she entered the room the care assistant saw Ms Hopkins undressing the man "roughly" and in a "forceful" way.
The witness told the panel Ms Hopkins shouted at the man in a threatening manner, stating she would be back at work the following day. She also claimed she had seen Ms Hopkins push the man on to a bed and deliberately struck him on the head with her right hand, and described the resident as being frightened afterwards.
The panel concluded Ms Hopkins's fitness to practise is impaired. They decided to impose a removal order on Ms Hopkins registration to work as a carer with effect from October 12.
A spokesperson for the Robert Douglas Memorial Home said: "The care home is under new management now and Ms Hopkins hasn't worked here for two years."
Attempts were made to contact Ms Hopkins but she was unavailable for comment.