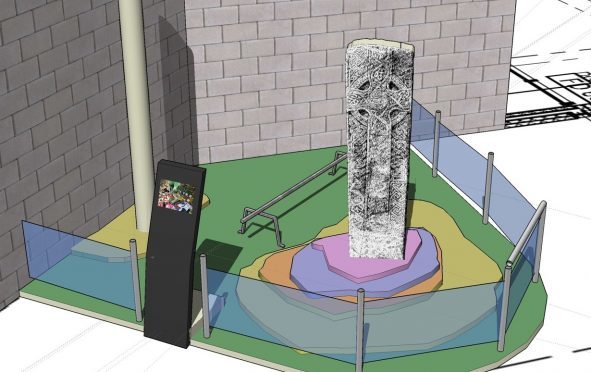 Plans to leave a collection of Crieff's most important historic artefacts "sulking in a basement" have been condemned by a local campaigner.
Ian Hamilton, 72, says it would be "disgraceful" if the items – the Mercat cross,  the town's punishment stocks and the Pictish burgh cross – were left to languish in the basement of the old town hall, as has been proposed.
He is urging Culture Perth and Kinross, which is responsible for the treasures, to move them to the Strathearn Community Campus instead.
Mr Hamilton says limited viewing times at the old town hall  – 17 hours or less per week from April to the end of October – and issues over access for the less physically able should raise alarm bells about the venue's suitability.
He claims an area at the community campus was identified some time ago and the floor has already been strengthened in order to accommodate the pieces.
Instead, he says the "three glorious stone and iron monuments which currently sulk in the basement of the old town hall face an uncertain future in the coming years".
Now Mr Hamilton has written to Culture Perth and Kinross asking it to review the matter.
He said: "I believe my appeal is justified as the goal posts have moved quite considerably since the most recent review of heritage issues in Crieff began in early 2015.
"A review does not imply a further public consultation, rather an executive reappraisal of the actionable options."
Mr Hamilton said other issues weighed against the town hall, including difficulties with parking, no accessible toilet facilities and cramped conditions for group visits.
A spokesman for Culture Perth and Kinross said:  "We continue to work with the Crieff community, with Crieff BID and with Perth and Kinross Council to ensure that there is, and continues to be, public access to the artefacts in question."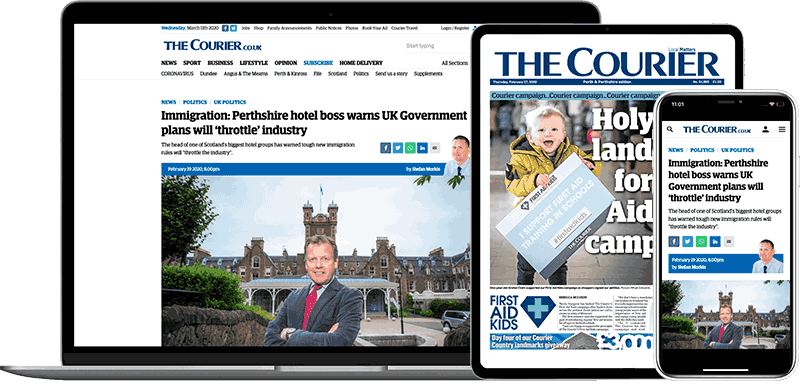 Help support quality local journalism … become a digital subscriber to The Courier
For as little as £5.99 a month you can access all of our content, including Premium articles.
Subscribe