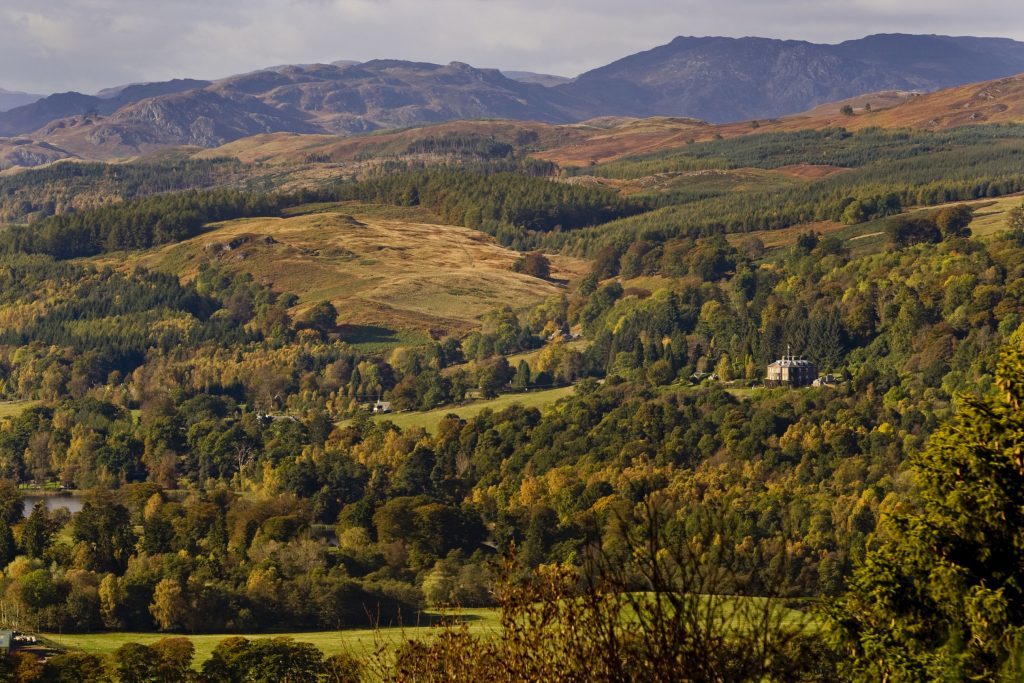 Plans to merge parts of Perthshire and Fife triggered a backlash from residents.
Officials are redrawing Westminster constituencies as part of a controversial move to reduce the number of Scots MPs from 59 to 53.
The originals proposals from the Boundary Commission for Scotland included combining areas of South Perthshire and Kinross-shire with communities in South Fife.
More than 100 responses – most of them passionately opposed to the proposals – were submitted, exposing the depth of feeling on local identity in the area.
Brian Bell, from Kinross, said the proposals were drawn up by "someone without any brain cells".
"The people of Kinross have absolutely nothing in common with those from Kelty, Lochgelly, Cowdenbeath and Burntisland."
Derek Redfern, of Crieff, described the plans as a "dog's dinner".
"The Ochil & South Perthshire constituency represents rural communities with no historical connections to the industrial Fife constituencies in question," he said.
David McAllister, from Burntisland, said: "It's a crazy idea to create an area that links Burntisland with Perthshire. We have no connection with the likes of Crieff."
Patricia Duncan, from Dunblane, reminded officials of the upset caused when it was proposed Fife was split in two in the 1970s, adding: "You tamper with Fife at your peril!"
Commissioners say they have listened to the concerns and made changes, published in The Courier on Tuesday, which includes linking South Perthshire with Stirling and Dunfermline with Clackmannanshire instead.
Meanwhile, leading polling experts have estimated Theresa May would have won a Commons majority for the Conservatives of about 16 if the snap general election in June had taken place using the revised plans.
Their calculations were based on the revised recommendations issued by the boundary commissions for England, Scotland and Wales, as well as the initial proposals from the Northern Ireland Boundary Commission, which has not so far published revised plans.
The analysis was led by Professors Colin Rallings and Michael Thrasher, emeritus professors of politics at the University of Plymouth and Associate Members of Nuffield College, Oxford.
Profs Rallings and Thrasher said their research "suggests a Conservative majority of 16 – or effectively 25 if Sinn Fein are assumed not to take their seats".
The claims may provide ammunition for critics who argue the changes, if implemented, will have the impact of making it easier for Conservatives to win power.
Profs Rallings and Thrasher noted that in comparing the revised proposals for England, Scotland and Wales with the provisional proposals announced a year ago, it appeared the Conservatives had been successful in arguing their case for revisions during the consultations on the provisional plans, especially in England.
The academics calculate that if the revised plans had been in place for the snap general election in June the Conservatives could well have won an overall majority in the Commons, which is due to see a reduction in the number of MPs from 650 to 600 under the proposals.
gmcpherson@thecourier.co.uk