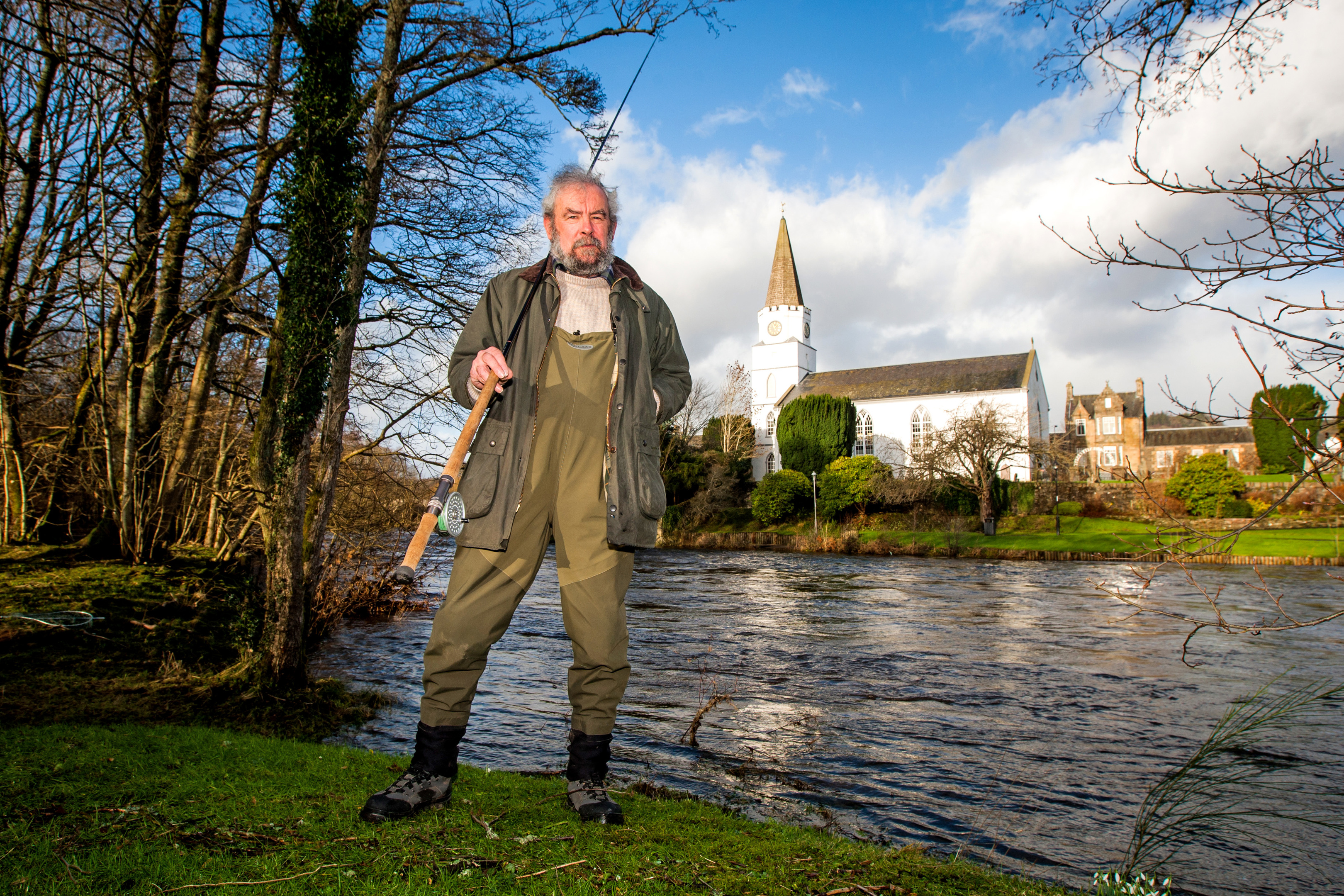 The Environment Secretary has been slammed for a "weak" response to concerns raised over the reclassification of a Perthshire salmon-fishing river.
Roseanna Cunningham defended Marine Scotland over the methodology used to categorise Scottish waters after angling clubs on the River Earn claimed it was "flawed".
Clubs along the Earn fear they will be forced to close after the river was dropped from a category two to a category three for the 2018 season, meaning a 100% catch and release policy will be enforced.
The Earn was last placed in category three, the strictest of the three gradings, in 2016, but was reclassified to the more relaxed category two for 2017.
Pat Silvey, of Comrie Angling Club, wrote to Ms Cunningham calling for a rethink on the issue, but has been left "angry" by her response.
Ms Cunningham outlined the methods used to assess the rivers, adding that two additional fish counters had been added to the six already in use to monitor the number of fish returning to Scottish rivers.
However Mr Silvey, a former maths and statistics teacher with a degree in mathematics from Cambridge, claims there is no "credible scientific justification" for the decision.
He said: "She makes no attempt to answer my question about why Marine Scotland are not using a model based on the numbers of juvenile fish in the river, which is relatively easy to sample and estimate reliably, rather than relying on an egg deposition model.
"Egg deposition is effectively unmeasurable, which forces them to rely on data on fish returning to the river, which are essentially unreliable.
"She also has no real response to my questions about the unreliable nature of those data on returning fish, as catch returns are inherently unreliable, and do not record fish returning to rivers out the angling season, particularly in November and December.
"They may have added two more fish counters, but that still leaves them with a small sample of eight rivers, selected because they have fish counters on them, rather than because they are a truly statistically representative sample of all river types in Scotland.
"To extrapolate from a small unrepresentative sample like that is, frankly, ridiculous, and undermines fatally the validity of any conclusions reached.
"I don't know what agenda is driving this system of categorisation but to misuse statistical techniques to further that agenda does nothing to enhance the credibility of the organisations involved."
A Scottish Government spokeswoman said: "Marine Scotland assesses the status of wild salmon stocks annually and we have recently consulted on river categories for the 2018 fishing season.
"Marine Scotland uses all appropriate local data when provided by local managers which, in the case of the River Earn, is through liaison with the Tay District Salmon Fishery Board."