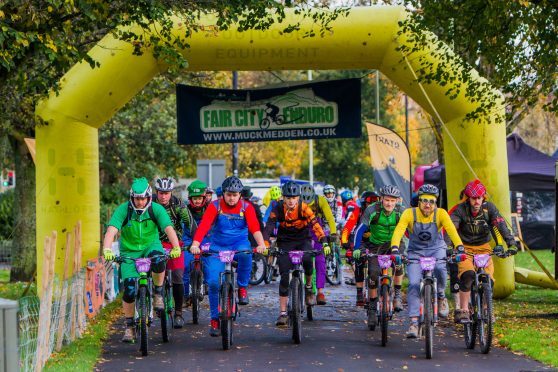 Organisers hope to expand an annual fancy dress mountain biking event to include more than 400 riders next year.
The fifth annual Fair City Enduro, which took place on Saturday, sold out two weeks before the event.
More than 30 riders on a waiting list were left disappointed as the full registered field of 370 participants turned up to take part in the ride, which left from the Lesser South Inch and includes a section on Kinnoull Hill.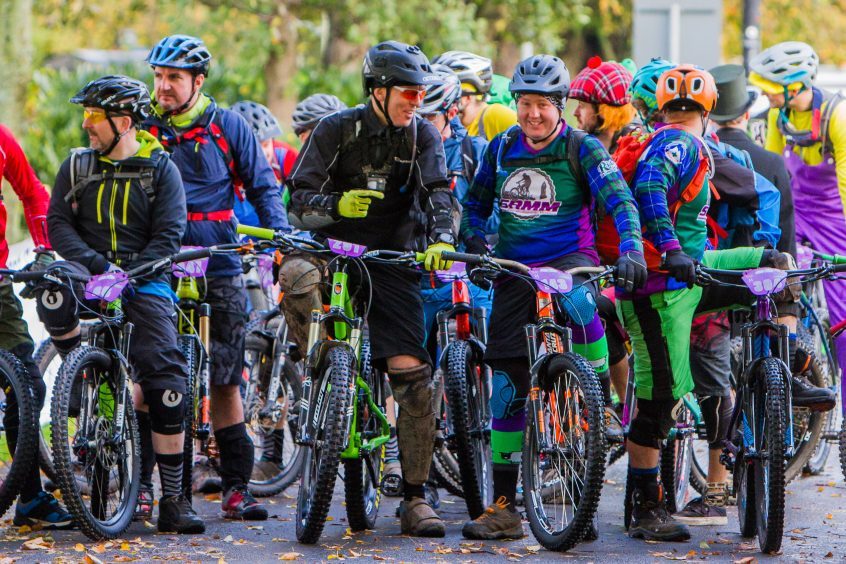 Many of the riders donned fancy dress for the event, with one group dressed as characters from the Nintendo computer game Super Mario Bros and another as Snow White and the Seven Dwarves.
Aaron Gray, of Muckmedden, which runs the enduro, said some of the world's top mountain bike enthusiasts had taken part.
He said: "This is probably our most popular event. We have World Series riders – guys who compete in new Zealand, and Chile and Italy – and they come to this for a good laugh. It's a good end to their season.
"Every year the entry numbers go up – we had to close it a couple of weeks before, this year.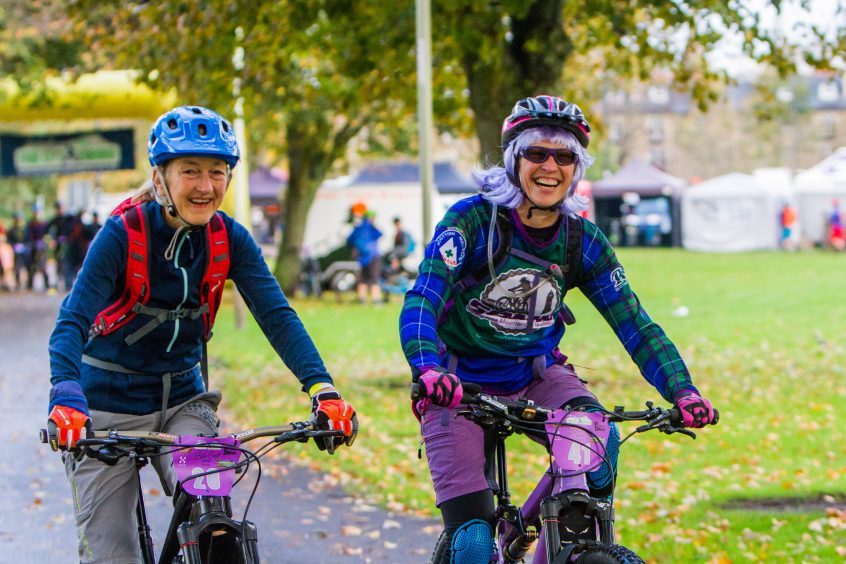 "We had 370 bikes and a waiting list of 35 – it's getting more and more popular every year, and we try to include more people every year.
"We will try to add more next year – I think we will go over 400, maybe add another 60 places, but I think that's as big as we will be able to go.
"Because of the time of year it gets dark early and we have to make sure that people are off the hill before it gets dark."
The event's overall winner was Joe Barnes who completed the course in 12:21. First lady was Louise Ferguson (15:37), while the juvenile title was taken by William Brodie (14:14).