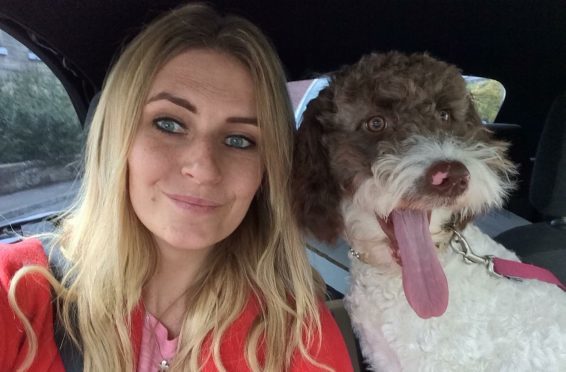 A drone has been used in the hunt for a dog that has been missing on a Perthshire Munro for almost a week.
Cockapoo Ester made off as she and her owner Rachael Nixon descended Ben Chonzie, near Comrie, after a day's walking.
Rachael, who was visiting the area from Kirkcaldy, let go of the the two-year-old dog's lead after she slipped on a rocky area of ground.
Following Ester's disappearance on Tuesday, Rachel, her friends and family have returned to the area daily in the hope of finding her.
Yesterday they were joined by a volunteer from the Drone SAR for Lost Dogs Facebook page, who scoured the area from the air.
Rachael said she was "heartbroken" without her pet, who she has owned since she was eight weeks old.
She said: "My vet had said she needed some weight off and i wanted something we could do together, so I thought hillwalking would be good. This was our first Munro.
"It was all going great but as we came down we got lost. I was on a rocky bit and it was slippy so I let go of her lead. She must have seen something because she took off and I have seen her since.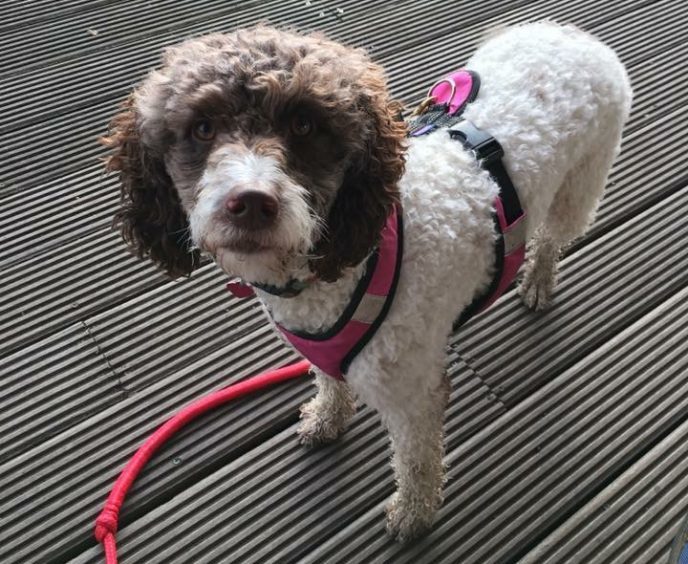 "We are from Kirkcaldy, which is a long way to travel. People have said she would make her own way home, but she won't be able to.
"In the last week I must have covered more than 70 miles looking for her. My stepfather has been wild camping and cooking on a campfire in the hope the smell of food will draw her in.
"We even had a volunteer come with a drone to search, in case she was in the rocky bits, but they couldn't see her."
She added that she was sure Ester was still in the area.
"I'm trying to stay positive," she said. "I'm just hoping that she's having fun chasing rabbits and hares. I don't think anyone had taken her and kept her as everyone in the area is so friendly.
"I'm not going to stop searching, I won't give up."