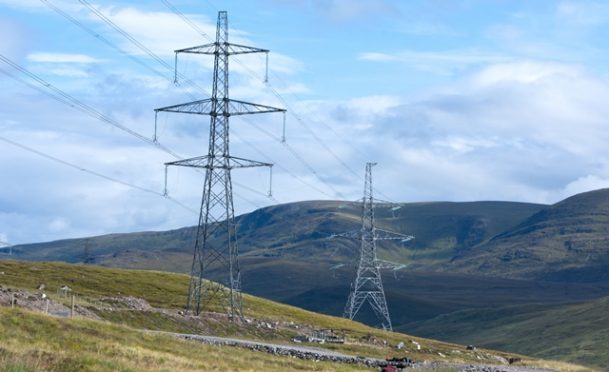 The construction of the UK's biggest power line in more than half a century has been recognised as a major feat of engineering.
The Beauly to Denny project stretches for 220km, much of it through Perthshire, and crosses the highest and most inaccessible point on the UK power transmission system at the 2,526 foot summit of the Corrieyairack Pass.
The scheme has now collected the Greatest Contribution to Scotland accolade at the Saltire Civil Engineering Awards.
Judges praised the expertise and dedication of the team responsible for completing the project in such "remote, inhospitable and environmentally challenging terrain".
Run by the Institution of Civil Engineers, in association with the Saltire Society, the annual awards recognise excellence and innovation in civil engineering and celebrate its contribution to quality of life in Scotland.
A total of 615 steel lattice towers were required to support the Beauly to Denny line, which carries the power network between the Highlands and the Central Belt.
More than 300 old transmission towers had to be torn down in the Cairngorms National Park as part of the programme to replace the pre-existing overhead line.
The project, led by Scottish and Southern Electricity Networks (SSEN) and SP Energy Networks, created more than 2,000 jobs over a seven-year period.
Presenting the Saltire Society award, Jamie Hepburn MSP, Minister for Employability Training, praised the project's contribution towards "building a sustainable low –carbon economy."
Ainslie McLaughlin, convenor of the Saltire Awards, added: "The complexity and challenges faced in delivering the Beauly-Denny project makes it a very worthy winner. Constructing a power line in remote, inhospitable and environmentally-challenging terrain, whilst maintaining safety and quality standards, shows a great expertise and dedication."
Alastair Brand, SSEN project director, said the award recognised the enormous contribution the line has made to Scotland's thriving renewable energy sector.
"It was the first, vital piece of a jigsaw that is still coming together today, unlocking Scotland's vast renewable potential that has recently seen the installed capacity of renewables supported by the north of Scotland transmission network rise to over 4,500 megawatts of generation capacity," he said.
"As well as being a remarkable engineering achievement, the project is also contributing in no small part to national and local climate change and renewable energy targets, as well as helping to maintain security of electricity supply."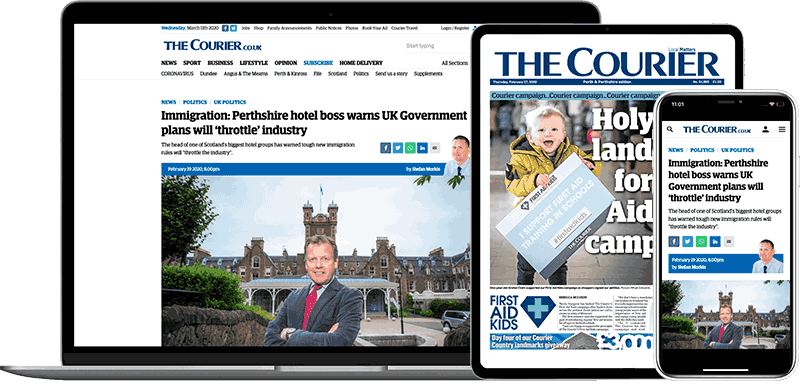 Help support quality local journalism … become a digital subscriber to The Courier
For as little as £5.99 a month you can access all of our content, including Premium articles.
Subscribe