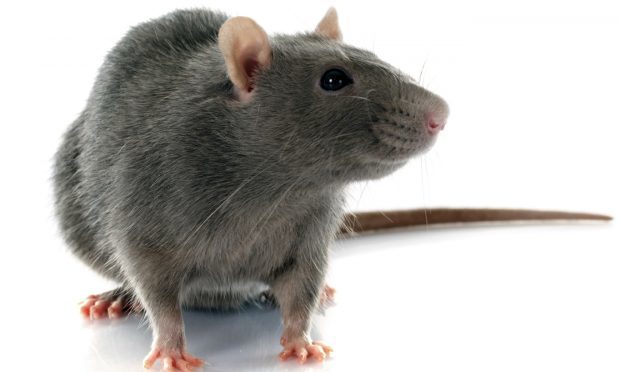 Vermin control experts rushed to Perth Royal Infirmary this week after rats were detected in the hospital.
Shocked local politicians said steps must be taken to ensure the health and safety of staff and patients but NHS Tayside said that the incident in the hospital kitchens was swiftly contained and dealt with.
Disruption at the hospital was kept to a minimum but the closure of the kitchens meant that alternative arrangements had to be made to feed  patients.
A spokesperson for NHS Tayside explained measures were taken after the unwelcome sighting.
"NHS Tayside has strict procedures in place for dealing with pest control problems and all reports of a potential pest sighting are dealt with as a matter of urgency.
"In line with these procedures, NHS Tayside called out pest control contractors immediately following a report of a suspected pest sighting in the kitchen in Perth Royal Infirmary on Tuesday.
"Environmental health officers from Perth and Kinross Council were also notified and invited to attend the site. All appropriate inspections and infection control procedures were carried out.
"During this time, food production from the kitchen was temporarily stopped. There was minimum disruption to patients, who were provided with an alternative lunch, and normal service was resumed by early afternoon."​
Conservative MSP Alexander Stewart, who has a long-standing interest in the hospital as it was within his ward when he was a councillor, said the incident was shocking and he expressed wider concerns arising from the revelation.
"I am horrified at being advised that a rat has been spotted in the kitchens of Perth Royal Infirmary," said Mr Stewart.
"As a matter of urgency, NHS Tayside must ensure that their policies of prevention and detection of pests are robustly reviewed and overhauled.
"There is clearly a building maintenance issue here and as such, patients and staff alike must have confidence in the cleanliness of the kitchens.
"Indeed this is immediately relevant to the hospital as a whole, as patients and staff are being severely put at risk, especially as we all know how vulnerable hospitals are to the exposure of infections, many which can be deadly to those whose health is already depleted.
"This revelation is just adding to the catalogue of the failings of NHS Tayside – which with its staffing, budgeting and bed-blocking issues it can ill-afford such negative exposure ."
Conservative MSP Murdo Fraser said the incident posed awkward questions for NHS Tayside.
"NHS Tayside is facing a huge maintenance backlog and it won't take much for patients to join up the dots between repair issues and pest control problems," he said.
"Ultimately, when it comes to preparing patients' food every precaution must be taken and I was impressed to see such a speedy response from officials.
"Nonetheless, with black holes in the books and rats in the kitchen it's clear that NHS Tayside is facing difficulties and the Scottish Government must properly support the health board."
His parliamentary colleague Liz Smith MSP added: "Having access to meals cooked and prepared in a clean environment is incredibly important and reports of a pest problem at Perth Royal Infirmary is extremely concerning for patients.
"The process for dealing with these issues must be robust and I was pleased to see NHS Tayside tackle this problem quickly.
"Nonetheless, Tayside has a significant maintenance bill and run-down buildings are not conducive to rodent protection and dealing with backlog maintenance issues must be tackled or else pest control will become more commonplace."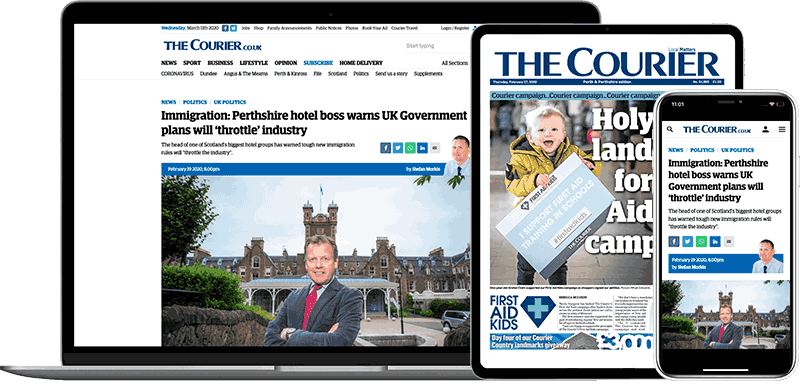 Help support quality local journalism … become a digital subscriber to The Courier
For as little as £5.99 a month you can access all of our content, including Premium articles.
Subscribe