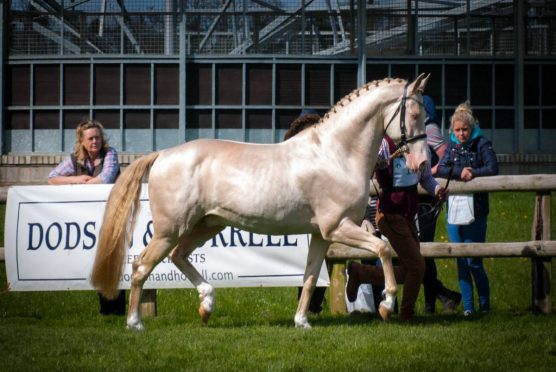 A rare breed of horse from a Perthshire stable is to feature on Japanese TV.
Kambarbay is a golden Akhal-Teke horse, a breed known for the unique metallic appearance of its coat.
The stallion will travel from his home in Braco to a scenic rural stable near Leven in Fife for three days of filming by the Japanese crew.
The nature of the programme is being kept tightly under wraps, with not even owner Rosalyn Serex aware of the details.
However it's understood a well known singer from Japan will be accompanying the 10-strong team from FujiTV on the trip.
Rosalyn, of Solaris Sports Horses, said: "Akhal-Teke horses are famous for their golden colours and their metallic sheen. The coat is hollow so it reflects light.
"A media organisation contacted me from London and they requested to come and video Kambarbay. They are coming with a famous Japanese singer. They've hired Balcormo Stud for three days in November
"I don't know if it's for a drama, a documentary or something else but they are going to televise the singer meeting a rare Akhal-Teke in Scotland.
"That's as much as I know at the moment. I have no idea what's going to happen but obviously they want to see him shine so I expect them to put a lot of lights on him in case there isn't any sun – which is a very real possibility in Scotland at this time of year.
"It's definitely our strangest request."
Rosalyn added that Kambarbay already had an international following and has sired foals as far afield as Australia.
She said: "They are very rare horses – there's not many of them in the country. They are originally from Turkmenistan, where they date to 3,500BC – it's the oldest domesticated breed known to man.
"With Turkmenistan being a dictatorship, the foals were only ever given as gifts to heads of state and they went to be sold outside the country – but of course where there's money, there's a way and they were smuggled out of Turkmenistan and into Russia.
"They've been sold out of Russia and they've found their way into Europe. We bought Kambarbay in Estonia when he was six months old.
"He's a bit of a pin-up boy because he shines – a lot."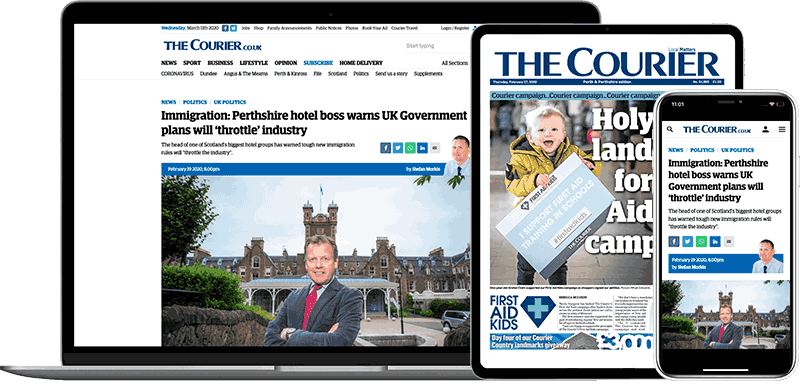 Help support quality local journalism … become a digital subscriber to The Courier
For as little as £5.99 a month you can access all of our content, including Premium articles.
Subscribe