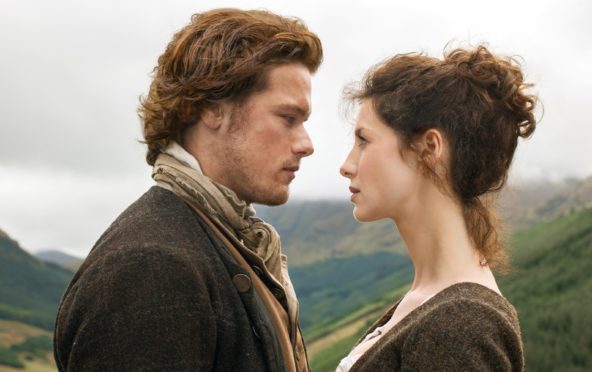 The cast and crew of hit US TV series Outlander will be filming in Perthshire later this week.
The team have been given permission to close off Market Park in Crieff between Wednesday and Friday.
The site will be used for parking during filming for the fourth series of the programme, which has proved popular with viewers on both sides of the Atlantic.
It's not yet known which locations will be used as backdrops for the on-screen action but news that the Starz show is coming to the area has set social media alight, with many fans hoping to catch a glimpse of stars, including Sam Heughan and Catriona Balfe.
Angela Sasso of British-based fan group Outlandish UK, said Scotland would once again figure prominently in the latest series.
She said: "While season four does take place in North America, they are going to continue to use Scotland as their base. They are not going to film in the US, which is good news for Scotland."
The Outlander series follows 20th Century combat nurse Claire Randall as she accidentally finds herself in 1743 and is forced to marry red-haired highlander Jamie Fraser for her safety.
The pair try and fail to stop the Jacobite uprising, and Claire returns to the 20th Century believing Jamie has died at Culloden.
The third series, which is currently airing in America and the UK, sees the couple reunited after 20 years when she realises he survived the bloody battle and is now working as a printer in Edinburgh and a smuggler in Arbroath.
Perthshire has previously featured on the show when the grounds of Drummond Castle stood in for the manicured gardens of Versailles during season two.
A fake stone circle was placed on Rannoch moor and the surrounding scenery figured prominently in the first series.
The interior of Tibbermore Church also played host to a pivotal episode in which Claire was put on trial as a witch, after which she revealed her true origins to Jamie.
Other Courier Country locations to have featured in the show  include Aberdour and Balgonie castles, Falkland, Culross and Dysart Harbour in Fife.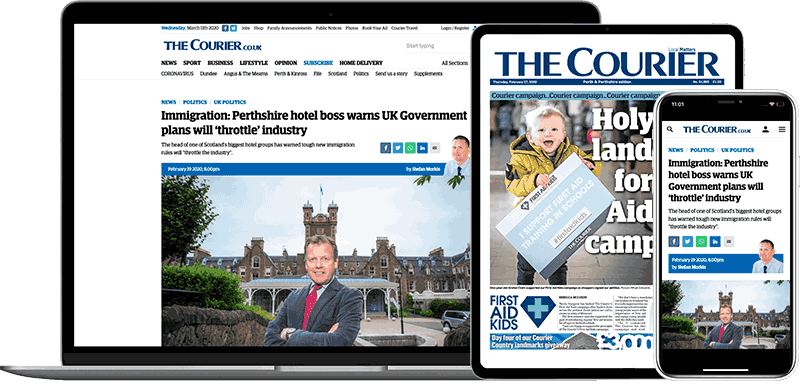 Help support quality local journalism … become a digital subscriber to The Courier
For as little as £5.99 a month you can access all of our content, including Premium articles.
Subscribe