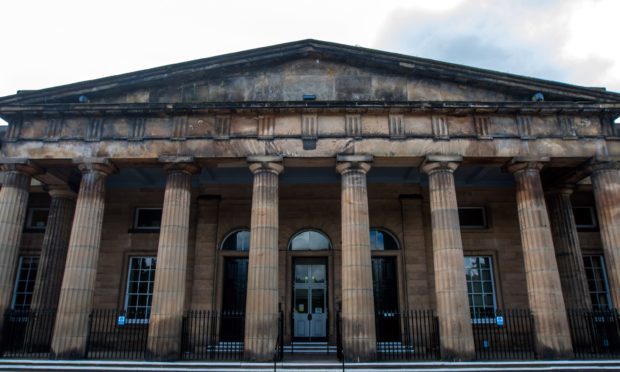 A Tayside police officer forced motorists from the road as he blindly overtook on country roads during a driving lesson, but still passed his test.
Dundee-based PC Kevin Brown was judged fit to make high speed emergency responses despite the poor judgement that saw him nearly involved in two head-on collisions.
The 31-year-old, who has now been a police officer for two-and-a-half years, said he had been under pressure to overtake slow moving vehicles on the A822 Crieff to Braco road as swiftly as possible.
His rash actions, however, prompted calls to the police by concerned members of the public.
Perth Sheriff Court heard a number had also chastised him as he sat stationary and "embarrassed", having brought his marked police vehicle to an abrupt halt on the wrong side of the road.
Brown was given a £320 fine and four penalty points but still faces an investigation by Police Scotland's professional standards department.
The court heard Brown was on the 13th day of a 15-day standard response driving course when he got into difficulty on the unfamiliar roads of Perthshire.
He was in a vehicle with an instructor and two fellow police learners under instruction to practice overtaking manoeuvres and had two near misses as he attempted to pass a tractor and trailer.
He passed a queue of cars successfully, but found himself alongside the tractor and in the wrong lane as a car approached from around a bend.
Its driver, Alan Finlayson, was forced to brake and move to the near side of the road to avoid a collision.
As Brown continued, he attempted a second overtaking manoeuvre but encountered John Tannahil, again approaching around a bend.
Mr Tannahil had to brake and swerve onto the nearside grass verge to avoid a collision and was left "shaken" by the incident.
The instructor reported Brown's botched manoeuvres to police witnesses but he was adjudged to have completed the training successfully.
Both Mr Finlayson and Mr Tannahil reported the incidents separately to the police.
Lorraine Glancy QC said: "This is an unfortunate set of circumstances .
"Mr Brown has had this hanging over him since August and that is obviously troubling for him, given the early stage he is at in his career."
She said the vehicle's blue flashing lights and siren had not been in operation at the time – as per the instructions of the instructor – as they could be "a distraction" to drivers.
Brown, whose address was given in court as care of Tayside Police Headquarters in West Bell Street, initially faced a charge of dangerous driving but pled guilty to careless driving on the road between the Middleton/Machanay turn-off and the Orchil Castle turn-off on July 29 last year.
Sheriff Pino di Emidio said the offence was at the "lower end of the scale", adding: "Sometimes one simply has to be philosophical and trundle along behind a slow moving vehicle such as a tractor until it turns off.
"This was a case where you were required to find a position in which to overtake and that perhaps puts you in a different position to other road users".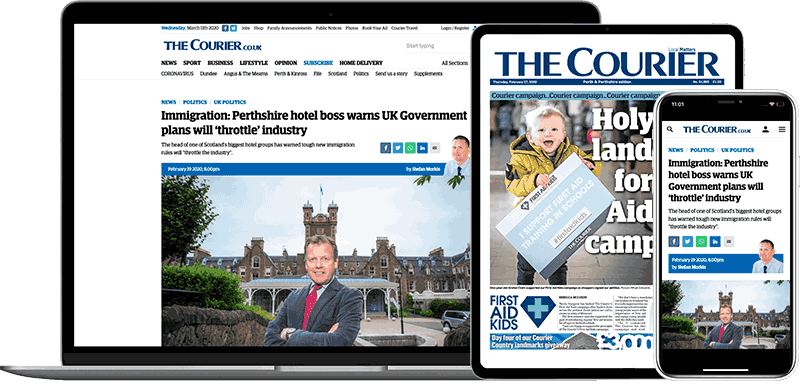 Help support quality local journalism … become a digital subscriber to The Courier
For as little as £5.99 a month you can access all of our content, including Premium articles.
Subscribe