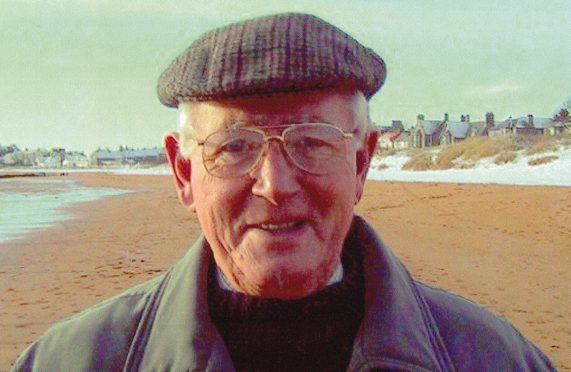 Respected former Perth solicitor Gordon Wilson Izatt has died at the age of 97.
Born in 1921 in Alexandria, Dunbartonshire, to Alexander and Elizabeth Izatt, he was educated at Glasgow High School and Glasgow University where he obtained a Bachelor of Laws degree in 1941.
He became a sub lieutenant in the Royal Navy (Fleet Air Arm) and served during the Second World War in the Home, Eastern and Mediterranean Fleets, taking part in the Salerno Landings.
In October 1945, he married Kathleen Edith James, who he had met at Culcheth in Cheshire during the war.
They started life together north of the border and Mr Izatt worked as a solicitor in Glasgow and Ayrshire before the couple moved to Perth.
There he joined the firm of Condie Mackenzie and Company WS Perth (now Blackadders), with a strong interest in sheriff court work.
He became senior partner in Condies before retiring from the profession in 1987.
During his working life, he was president of the local Society of Procurators and Solicitors, from 1983-1985.
He was a trustee of numerous family trusts and a company director and an elder of St Leonard's in the Fields Church and clerk to the Session Court.
Mr Izatt also played an active role in the life of Perth, helping with several charities and using his professional skills for the benefit of others.
He and Kay had three daughters; Lesley, Elizabeth and Fiona.
Five years after the untimely death of his wife Kay, he married Mary Drummond Sempill Geddie, a solicitor colleague in the firm.
After his retirement, they moved to Chapel Green House at Earlsferry in Fife where he lived until 2016, outliving Mary by 10 years.
Gordon and Mary were keen travellers during their years together and visited China, the USA and Middle East, South Africa and Australia.
Latterly, Mr Izatt had lived at the Acacia Lodge Care Home in Henley on Thames.
His recreation centred mainly on golf and he was a member of several golf clubs, including the Royal Perth, the Royal and Ancient Golf Club of St Andrews, the Honourable Company of Edinburgh Golfers and Pine Valley Golf Club.
He was also a keen pianist and collector of Scottish art.
A family man, he had 11 grandchildren and 16 great-grandchildren.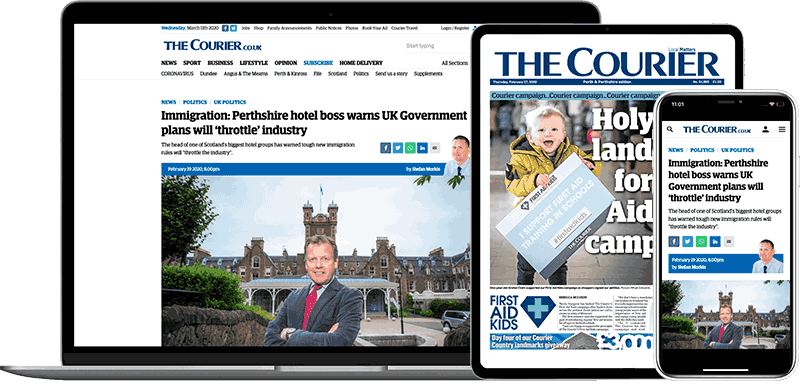 Help support quality local journalism … become a digital subscriber to The Courier
For as little as £5.99 a month you can access all of our content, including Premium articles.
Subscribe